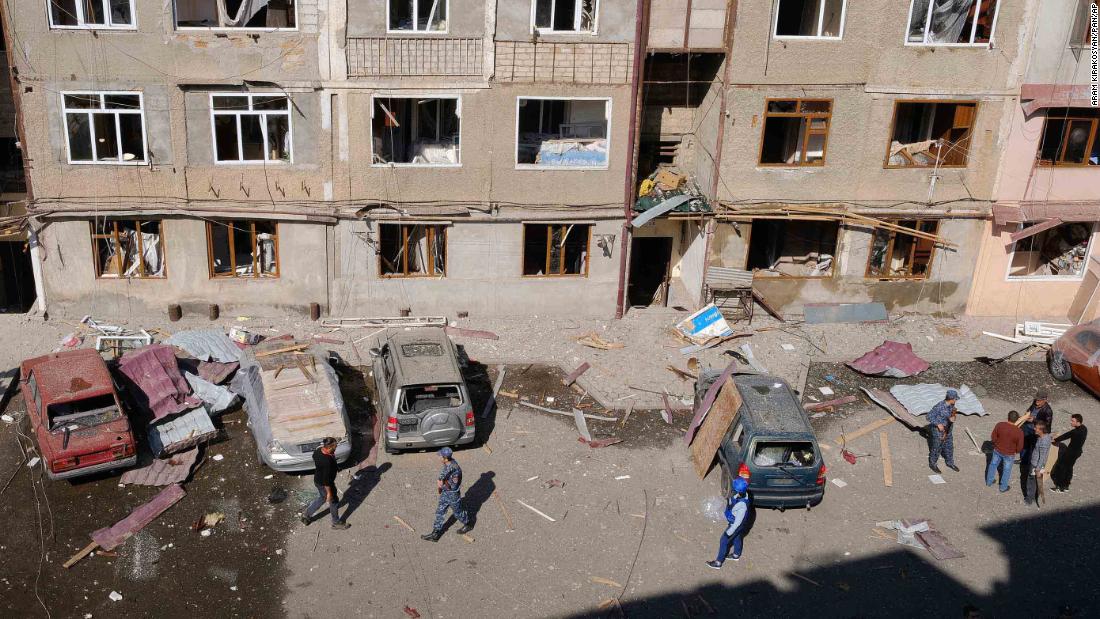 The ceasefire, which was announced after talks in Moscow that were mediated by Russia, went into effect Saturday at noon (4 a.m. ET).
The Russian foreign ministry said in a lecture that the ceasefire was called "for humanitarian purposes", allowing for the exchange of prisoners and the bodies of the deceased. He added that the parameters of the agreement would be agreed separately.
At a press conference in Baku, Hikmet Hajiyev, the assistant to Azerbaijan president Ilham Aliyev, accused Armenia of "violating" the agreed terms.
"Azerbaijan has no claims on the territory of any other state. The goal is to ensure our territorial integrity. If Armenia continues its provocations to violate the ceasefire, Azerbaijan must respond,"
; Hajiyev said.
This came after the country's defense ministry said Saturday that the Armenian army had fired artillery at "a number" of its settlements and attempted to launch an attack on Aghdara-Tartar and Fizuli-Jabrail.
Armenia denied violating the agreement, denouncing the claim as a "fabrication" and instead claiming that Azerbaijani forces were attacking the city of Hadrut.
Armenian Defense Ministry spokesman Shushan Stepanyan said: "The Azerbaijani Defense Ministry statement about the fire in the direction of the Tartar and Aghdam regions of Azerbaijan is another invention."
The Ministry of Foreign Affairs for the disputed Nagorno-Karabakh region, which is within the borders of Azerbaijan but is controlled by ethnic Armenians, accused Baku of violating the agreement, adding that Azerbaijan tried to use the negotiations "as a cover to prepare. further military action".
France, which has called for "an immediate end to hostilities" since the fighting between countries broke out on the morning of September 27, hailed "the humanitarian ceasefire agreement".
In a statement released by the French Ministry of Foreign Affairs, Paris urged both sides to join the agreement so that a "definitive cessation of hostilities" could follow.
The ceasefire between Azerbaijan and Armenia came the day after UN High Commissioner for Human Rights Michelle Bachelet spoke of the suffering the conflict was causing to civilians.
"It is deeply concerning that in recent days we have seen populated areas reportedly targeted and bombed with heavy weapons in and around the conflict area," he said.
Bachelet added that both sides had to "maintain their obligations under international humanitarian law to protect civilians and civilian infrastructure, respecting the principles of distinction, proportionality and precaution and avoiding the use of explosive weapons with wide area effects in populated areas ".
The Nagorno-Karabakh region is internationally recognized as part of Azerbaijan, which has long declared that it will take back the territory.
Source link