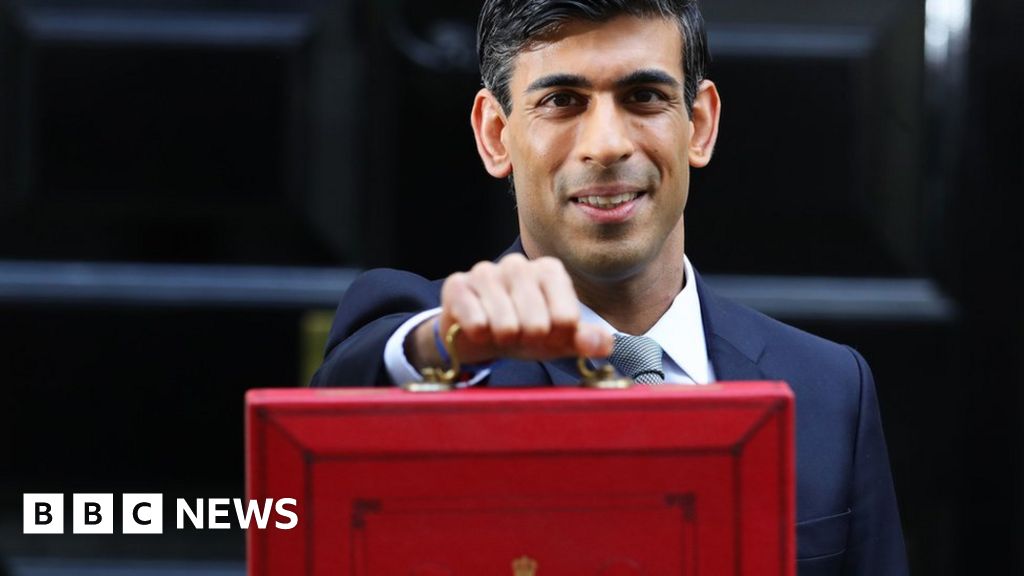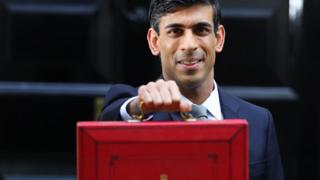 The Treasury has given up on plans for a fall budget this year due to the coronavirus pandemic.
"As we've heard this week, now is not the right time to make long-term plans ̵
1; people want to see us focused on the here and now," the Treasury said.
"So we are confirming today that there will be no budget this fall."
There will, however, be a spending review to define the overall shape of public spending, BBC political editor Laura Kuenssberg reported.
Sunak to announce new labor protection plans
Raab defends the new "targeted" Covid measures
Typically, the government outlines the state of the country's finances in the budget and, more importantly, proposes tax changes.
But any such decisions will now be suspended until next year. Instead, the government will reveal how much each department is allowed to spend.
A Treasury source told the BBC: "Nobody wanted to be in this situation, but we have to respond.
"The chancellor has shown that he has been creative in the past and we hope that people trust us to continue along this line."
The source said "giving people reassurance and business the help they need" was "the most important thing" in the Chancellor's mind.
Another source said that "work, work, work" has always been the Chancellor's priority.
'No surprise'
The decision to abolish the balance sheet comes as no surprise, according to Genevieve Morris, corporate tax manager at accounting firm Blick Rothenberg.
"It would have been difficult for the Chancellor to announce tax changes in the fall that aim to recover the costs of the pandemic while the country is still in the throes of a second wave," he said.
"What we need from the chancellor now is a promise that there will be no sudden tax changes announced in the fall, or reforms that impose additional burdens on individuals and businesses."
News of the decision to cancel the budget came hours after Chancellor Rishi Sunak said he would unveil his "winter economy plan".
"As our coronavirus response adjusts, tomorrow afternoon I will update the House of Commons on our plans to continue protecting jobs over the winter," he tweeted Wednesday.
The chancellor has faced increasing pressure to say what will happen after the government layoff plan expires at the end of October.
Source link