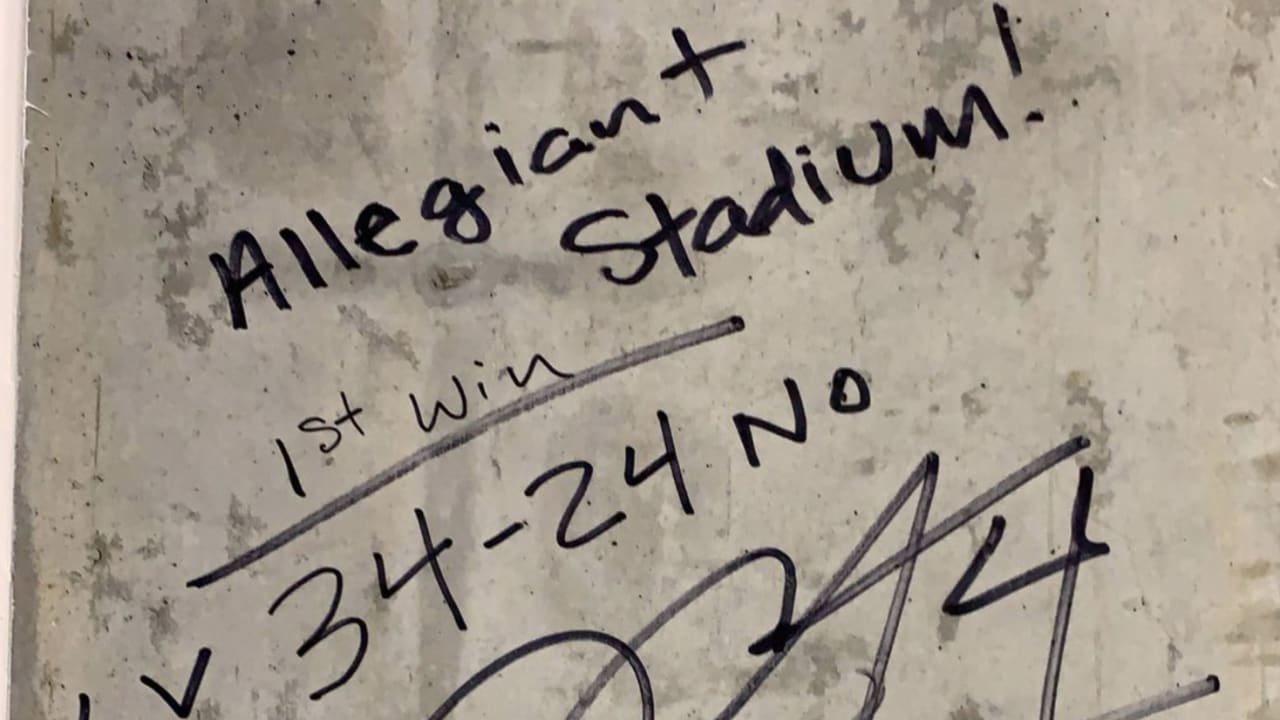 It has become a tradition to leave the result of the first match of a stadium forever engraved. Eli Manning signed infamous the concrete outside the visitors' locker in AT&T Stadium after beating the Cowboys in that venue's debut game.
Luckily for the Raiders, they won't have to watch Drew Brees signing for the next 10+ years.
Carr has the history of the Raiders very much at heart and has often talked about how much it means to him to hold so many franchise breakthrough records.
On Monday night, he found a way to make his mark once again, this time, permanently.
Source link