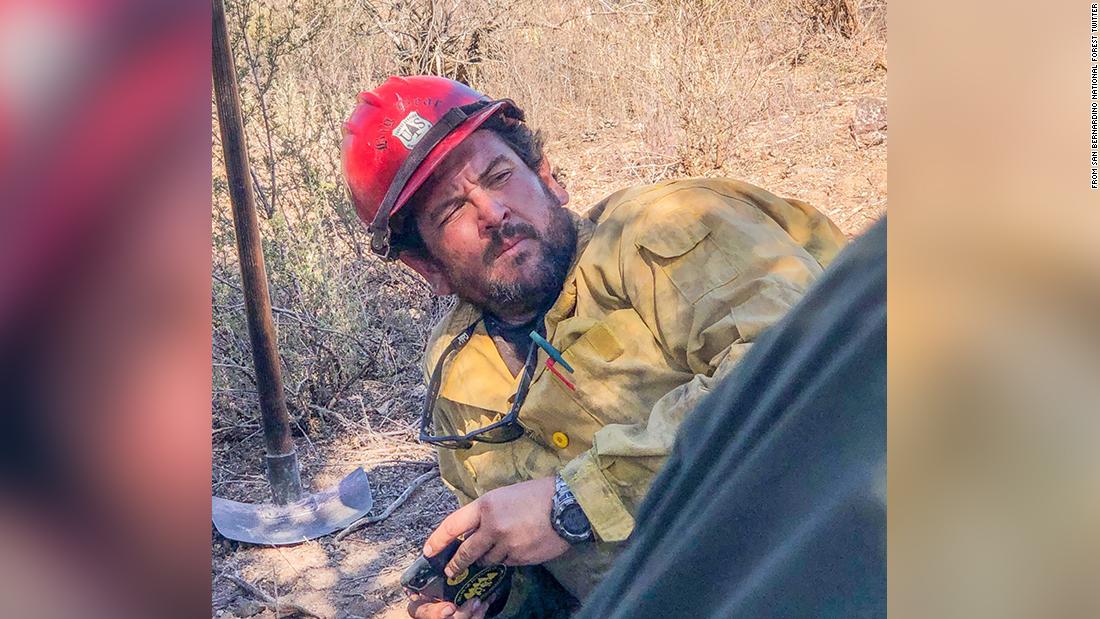 Charles Morton, a boss of the Big Bear Interagency Hotshot Squad, was battling the El Dorado Fire on Thursday when he was killed, the U.S. Forest Service announced in a press release Monday.
The 39-year-old firefighter "died while engaged in fire suppression operations," the US Forest Service said.
Hotshots are frontline firefighters who walk directly into the dangerous fire on steep terrain to strategically plan the best course of action to deal with the flames.
"Charlie was a highly respected leader who was always there for his team and crew through the toughest times," US Forest Service Chief Vicki Christiansen said in a press release.
"Our hearts go out to Charlie̵
7;s loved ones, colleagues, friends and the Big Bear Hotshots. We will keep them in our thoughts and prayers," he added.
Morton has worked as a firefighter for the past 18 years, including 14 with the forest service, according to the release.
He left behind his wife and daughter, his parents, two brothers and cousins, the statement reads.
"He is loved and we will miss him," Morton's family said in the press release. "May he be comfortable in heaven with his baby."
Source link