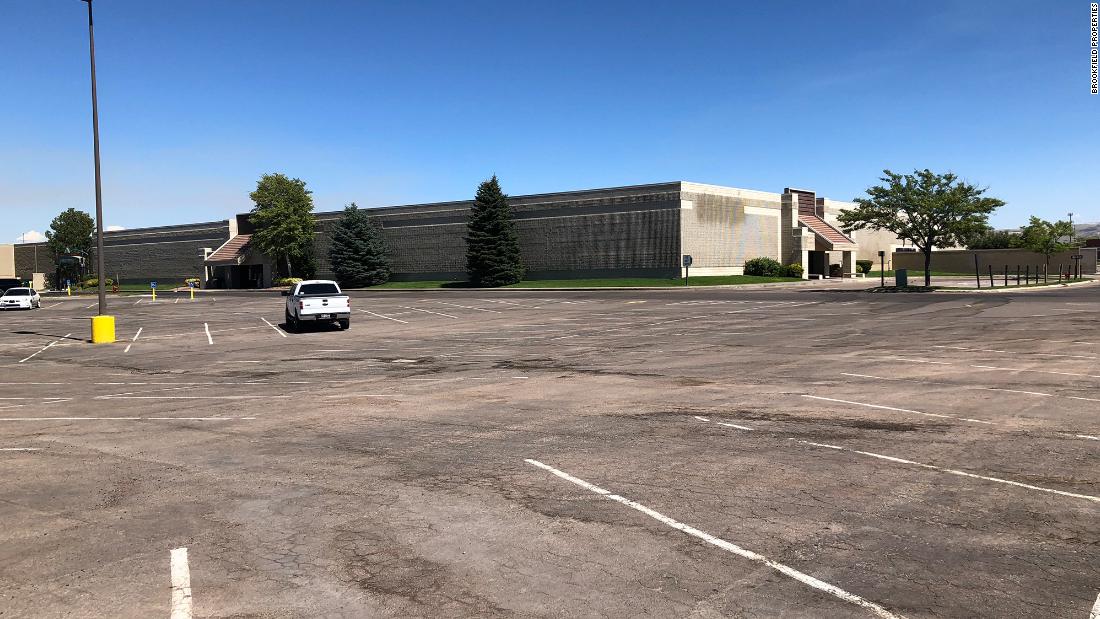 With mall vacancies accelerating rapidly amid an increase in online shopping, owners are quickly looking for other ways to reuse the excess of empty stores that will help increase traffic to the malls.
According to data from research firm (REIS) Moody's Analytics, the vacancy rate in shopping centers is at an all-time high of 9.8% in early September, surpassing the previous peak of 9.3% in 2011.
"I suspect this rate will continue to climb higher over the next five years," said Victor Calanog, head of commercial real estate economics at (REIS) Moody's Analytics.
"The coronavirus crisis kicked off the long rise of e-commerce," Calanog said. "As we begin to recover from the pandemic, vacancy trends are highly unlikely to return to pre-Covid-1
9 levels," he said.
The stakes are high for mall developers, who are now reusing empty space in various ways.
Memorize. Doctor's office in.
In this environment, replacing one closed store with another could backfire.
Alternatively, mall developers say they are looking for businesses other than retailers to replace closed stores – anything from schools to doctors' offices and short- and long-term storage facilities for both residential and commercial customers.
"Before Covid there was an oversupply of retail space in the United States," said Ami Ziff, director of national retail for Time Equities, which owns and operates hundreds of retail properties in the United States, including closed malls. independent shops and outdoor malls.
"Now, the supply of available space is increasing and the demand from resellers is weaker. So you have to be nimble and creative with who to rent it out and go out there and attract a different type of tenant," he said.
At one of his properties – The Landings in Columbus, Georgia – Ziff said the company is signing leases with local retailers and restaurateurs, but noted there has been an increase in doctors and dentists signing leases. across the Time Equities portfolio.
The Landings is a three-mall complex in Columbus, Georgia that includes approximately 300,000 square feet of outdoor retail.
And at his indoor mall in Maryville, Tennessee, Ziff said a vacated JCPenney store is attracting a lot of interest from non-retail businesses as well, including a tenant in the healthcare space.
"As shopping mall operators, we can't just sit on our hands and wait for people to come to us. We have to go out there and sell these ideas because the supply is far outstripping the demand for space right now."
Wanted: micro warehouses
The popularity of online shopping and same-day delivery has also increased the demand for spaces that serve as fulfillment centers for last mile delivery.
Ziff said retailers, including direct-to-consumer sellers, are racing to find empty spaces closer to their consumers in urban areas to create micro warehouses in order to accelerate order deliveries.
"Empty stores in shopping malls can be transformed into these micro distribution centers," he said.
According to a recent Wall Street Journal report,
Amazon
(

AMZN

)
is trying to convert the previous or the current one
JCPenney
(

JCP

)
and Sears stores in distribution hubs to deliver packages. Amazon declined to comment on the report.
Using the mall's empty space to store inventory is a smart idea, said Dan Neiweem, co-founder of Avionos, which provides digital commerce skills to companies.
"Retailers are struggling to become super local so they can deliver faster to their customers," Neiweem said. The free stores in the shopping centers are already located near the customers and have the infrastructure set up.
Additionally, he said retailers can configure micro warehouses to not only be fulfillment centers for order shipping, but because malls already have buyers on the way, they can conceivably allow shoppers to order and collect from the warehouse on site. .
"It's about using the concept in multiple ways," he said.
Sears left. He's moving to a high school
Brookfield Properties, a subsidiary of Brookfield Property Partners and the second largest shopping center operator in the country, is bringing a school to one of its shopping centers.
A 70,000-square-foot former Sears anchor store at its Grand Teton Mall in Idaho Falls, Idaho is being repurposed to be a charter school opening in the fall of 2021.
Part of the mall's parking lot will be transformed into an outdoor playground and recreation area for students.
The Aturas International Academy in the Grand Teton Mall will host some 600 students aged 6 to 12, said Michelle Ball, executive director of the school.
"We wanted to start adding a high school but couldn't afford to build a new one," Ball said. "The option to take this big box that used to be a Sears store and renovate it thrilled us."
To maintain security, he said any access to the entrance to the refurbished space through the mall will be closed, he said.
Ball said the location of the new school is beneficial to everyone because "we are supporting the community here that needs a high school and the businesses in the mall could get more traffic because of that," he said.
Once completed, the Grand Teton Mall school won't be the only mall school in the area. Gem Prep Pocatello, another charter school about an hour away from the Grand Teton Mall, opened last year in a former Sears store at the Pine Ridge Mall in Chubback, Idaho.
The Alturas school deal was initiated before the pandemic, said Jeffrey Aronoff, senior vice president of leasing with Brookfield Properties.
He said Brookfield is also exploring the inclusion of other tenants such as self-storage facilities and indoor sports facilities such as soccer fields in its malls.
Source link