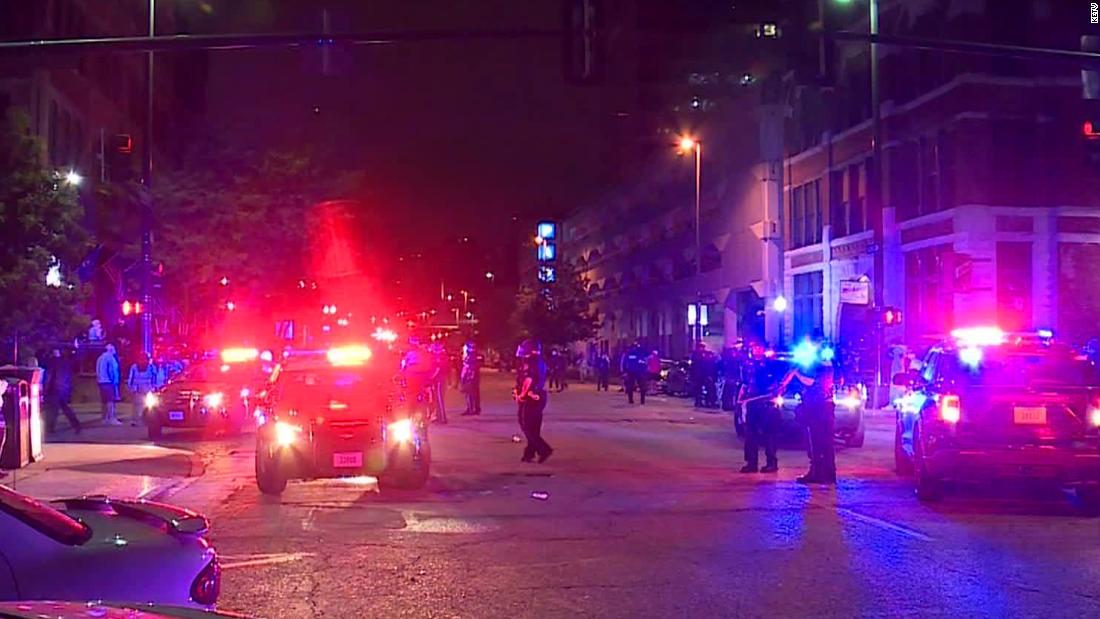 But days later, Kleine asked a grand jury to review his decision, which at the time he said he stood by. Meanwhile, the Omaha Police Department was continuing its investigation, Special Attorney Frederick Franklin told reporters when he announced the decision Tuesday in a video obtained by CNN affiliate KETV.
Gardner was charged with manslaughter, use of firearms in the commission of a crime, attempted first-degree assault, and terrorist threats, Franklin said.
The accusation is not a sign that Kleine was wrong in his decision, Franklin said. But after more than 60 interviews conducted by the Omaha Police Department and evidence from cell phones, video footage and social media, the grand jury was presented with more information than Kleine̵
7;s office had at the time, he said.
CNN reached out to Gardner for comment.
How the shooting took place
Two videos show scenes from the accident. As described by the prosecutors, Gardner's father asked the protesters outside the Gatsby bar to leave and pushed one. An unidentified man can be seen pushing Gardner's father back, and then Gardner intervened. Scurlock wasn't part of that group, family attorney Justin Wayne said.
Gardner had a gun tucked into his belt and raised his shirt to show it during his confrontation with protesters, Kleine said of a video.
Two people jumped on Gardner's back and he fired two warning shots, the county prosecutor said. Within moments, Scurlock jumped into the fray, according to authorities. According to Kleine, Gardner told police he was suffocated and begged for the attacker to get away from him.
Gardner then shot Scurlock in the collarbone, killing him.
"He thought he was in danger of losing his life or serious personal injury," Kleine said.
Kleine said that "we don't have any audio showing racist slurs" and, after reviewing the evidence, he doesn't hear the owner was "someone who went out and was trying to hunt someone".
Wayne, the family's attorney, said Scurlock was trying to protect a family member and friend.
"I definitely believe none of this would have happened if the father of the bar owner hadn't got his hands on a young man beforehand," he said.
The grand jury intended to prove that the system works
When asked for the grand jury in June, Kleine said it was in response to conversations with community members.
He acknowledged that "many others don't have the same faith in the system as I do."
"I would like to do everything I can to assure people that the system works the way it should work," Kleine said.
But an attorney from Scurlock's family said the decision not to bring charges was a rush to trial and the shooter had an expired hidden transport permit.
"We watched a video where everyone else would be accused of something," Wayne said, according to WOWT in June. "We demand a grand jury and the charges against (Gardner)."
Konstantin Toropin of CNN contributed to this report.
Source link