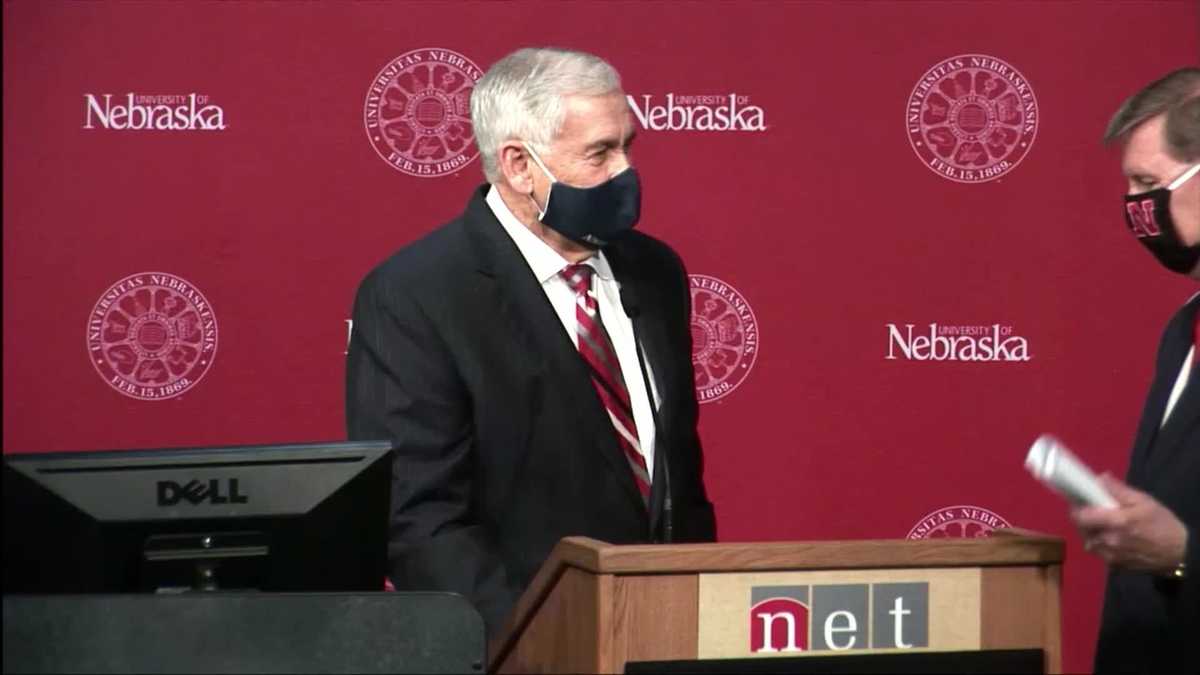 Heard on a hot microphone, the president of the University of Nebraska says the announcement of the Big Ten arrives tonight
In a chat before a press conference begins Tuesday morning, University of Nebraska President Ted Carter says a Husker football season announcement will arrive Tuesday afternoon or evening. "We are preparing to announce the Huskers and Big Ten football tonight," Carter said in a conversation with Bob Hinson, director of the National Strategic Research Institute. The two were on the podium moments before a press conference in Lincoln. When asked about the comments captured by the hot mic, Carter said what he was trying to say was that there is a lot of work going on to go in the right direction and he hopes they will have a resolution soon, and hopefully the resolution will make him play. to football. Deb Fiddelke, Communications and Marketing Manager for the University of Nebraska-Lincoln, said, "When there is news to share or confirm regarding a decision by the Big Ten board of directors, it will be announced by the Big Ten. Chancellor Green and AD Moos will comment at that time. "
In a chat before a press conference begins Tuesday morning, University of Nebraska President Ted Carter says a Husker football season announcement will arrive Tuesday afternoon or evening.
"We are preparing to announce the Huskers and Big Ten football tonight," Carter said in a conversation with Bob Hinson, director of the National Strategic Research Institute.
The two were on the podium moments before a press conference in Lincoln.
When asked about the comments captured by the hot mic, Carter said what he was trying to say was that there is a lot of work going on to go in the right direction and he hopes they will have a resolution soon, and hopefully the resolution will make him play. to football.
Deb Fiddelke, Communications and Marketing Manager for the University of Nebraska-Lincoln, said, "When there is news to share or confirm regarding a decision by the Big Ten board of directors, it will be announced by the Big Ten. Chancellor Green and AD Moos will comment at that time. "
Source link