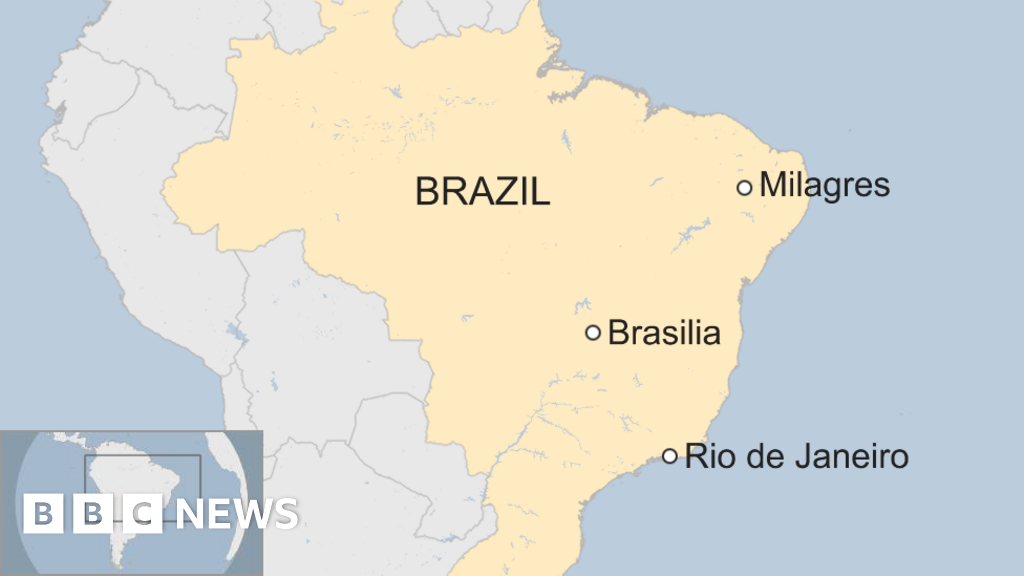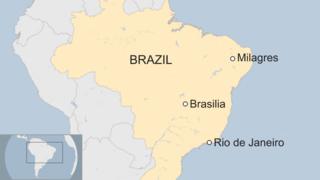 At least five hostages, including one child, died while the armed police were fighting thieves who had tried to raid two banks in northeastern Brazil.
Another six people died in the gun battle in the city of Milagres, reports say. It is not clear whether they were thieves or police officers.
The mayor of Milagres, in the state of Ceara, said that the hostages were killed by the kidnappers while the police moved.
Two suspected robbers were arrested, according to Brazilian media.
Four of the hostages, including the child, were all from the same family, city mayor Lielson Landim told Radio Band News.
According to preliminary reports, the police surprised the thieves early in the morning and involved them in a shootout. The band fled, grabbing the hostages on the road.
Mr. Landim, quoted by the newspaper Globo of Brazil, said that the gang had blocked a road with a truck and kidnapped the family from a vehicle that had been forced to stop.
"The criminals killed the hostages and the police killed the criminals," he added.
However, a spokesman for the state governor said that 1
2 people died, including six policemen.
Security officials said police had seized the guns and explosives used by the gang. Three vehicles had been used in attempted robberies on two bank branches, they added.
Source link