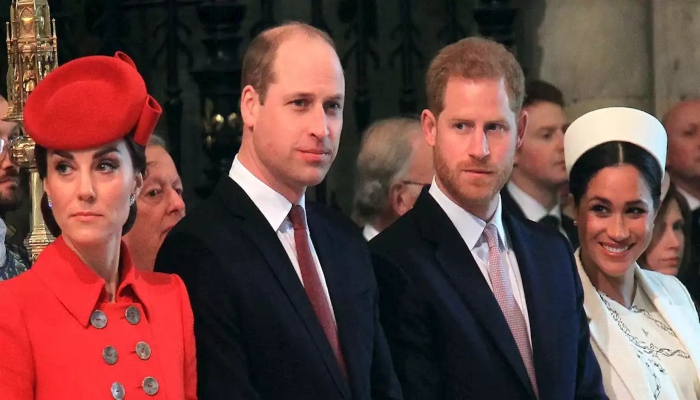 There was a time when Kate Middleton faced Prince Harry about Meghan Markle's concerns when they were dating, says the new book Royals at War: The Untold Story of Harry and Meghan's Shocking Split with the House of Windsor.
Written by investigative journalists Dylan Howard and Andy Tillett, the book claims that Harry's sister-in-law, Kate Middleton, tried to convince him to move cautiously when it came to wooing Meghan.
"[Kate] he kindly reminded him that he was dating someone with a completely different life, past and career and it would take time, care and attention to integrate, "write the authors, Daily mail.
Kate̵
7;s husband and Harry's brother reportedly expressed the same concerns when asked, "Is she the right one?" shortly after being introduced to the former actress.
According to the book, Harry's family had good intentions and asked these questions out of sincere concern.
"The fractures that eventually opened up in the royal family after Meghan's arrival could have been avoided if Harry had been able to empathize and take his brother's concerns in the spirit they intended," the authors write.
The writers also claim that Harry felt attracted to Meghan because of his "trust, commitment, motivation and ambition" at the meeting because "he was unconsciously looking for a figure to replace the mother so cruelly torn from him in a vulnerable age."
This is why Harry does everything he can to protect Meghan, because he feels he can't do the same for his mother, Princess Diana.
"I feel that Harry feels he cannot protect his mother, so he is committed to protecting his wife. He is so sensitive that he often sees criticism or negativity where there is none," a royal aide told the authors.