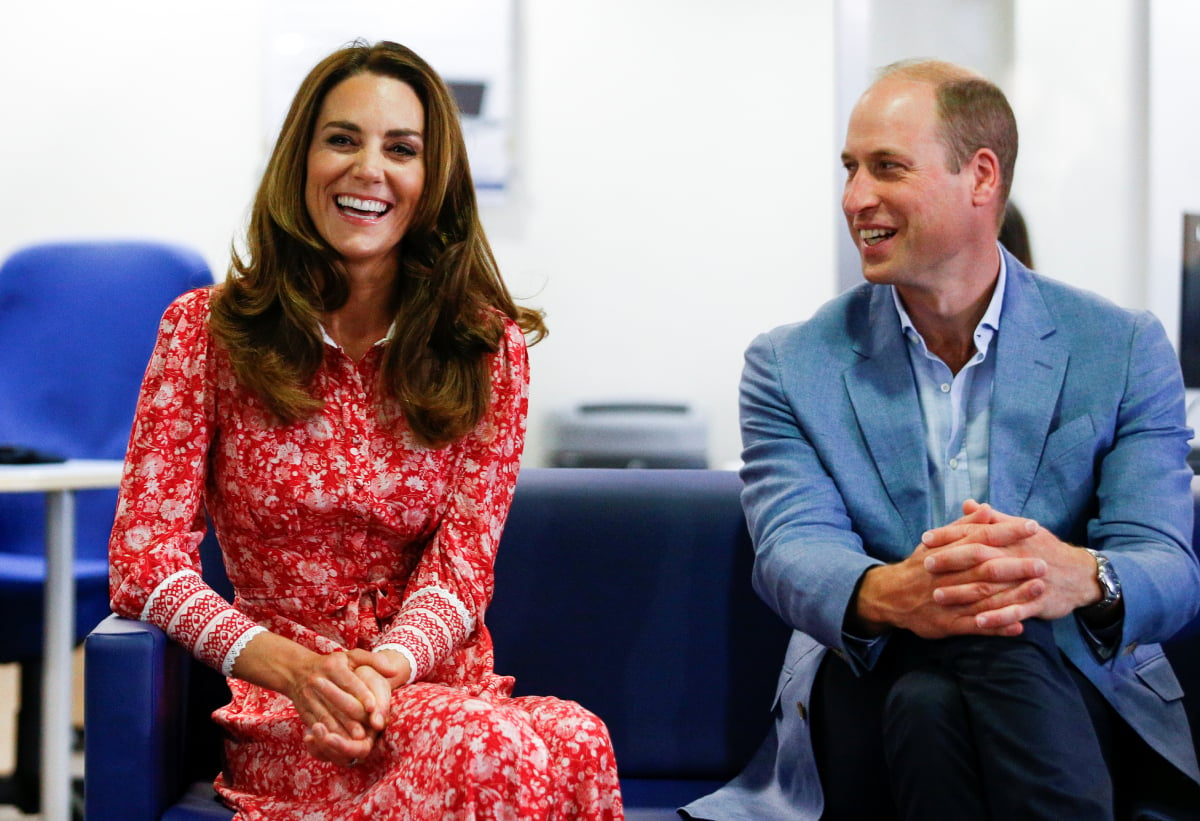 Kate, the Duchess of Cambridge, has been at Prince William's side for half of her life. The couple met during their first year of college in 2001. Nineteen years later, Kate is married to the 38-year-old prince and they share three children. During their years together as friends, lovers and spouses, Kate helped calm the "hot" and "once petulant" William, says royal expert Camilla Tominey.
When the world expected Prince William to make the proposal, he broke up with Kate Middleton
When William and Kate first met at St. Andrews University, they quickly became friends. They wouldn't take their friendship to the next level until a year later, when Kate walked in a charity show. According to E! News, their first kiss happened during the after-party.
"It was clear to us that William was in love with Kate," a friend who attended for her 2011 book told author Katie Nicholl. The making of a real love story. "He actually told her she was a knockout that night, which made her blush."
RELATED: Camilla Parker Bowles was reportedly behind the split of Prince William and Kate Middleton
William and Kate tried to keep their romance a secret. But in 2003, cameras caught William with his arm around Kate on a ski trip to the Swiss village of Klosters. From that point on, everyone knew that Kate was the special woman in William's life.
In late 2005, Kate spent Christmas with William in Sandringham and blew up rumors about the royal engagement. Throughout 2006, the British press and oddsmakers were waiting for William to put a ring on it.
But instead of getting engaged, William canceled his 2006 Christmas and New Year's plans with Kate. He broke up with her in March 2007.
Kate Middleton helped calm "fiery" and "once petulant" Prince William
Royal expert Camilla Tominey recently wrote a piece for The Telegraph to explain how William "became the resident adult of the royal family". Tominey writes that those close to the Duke and Duchess of Cambridge give Kate and her family credit for the change in William over the years.
Tominey writes that they helped "pull back" and calm the "fiery" William. He also gives credit to William's team – including his former private secretary Simo Case – that they helped him "realize his ambitions".
The royal expert says Case helped bolster William's "statesman" image with a speech he gave in March. William spoke in Ireland and said his family was "determined" to help the UK and Ireland maintain their bond in the wake of Brexit.
RELATED: Meghan Markle apparently confirms Prince William and Kate Middleton were the reason behind Megxit in a new interview
Prince William also took part in a new conservation documentary titled A planet for all of us. According to Express, viewers called the document "exceptional". They also insist that the late Princess Diana would be "so proud" of her eldest son.
Tominey states that Prince William is now assuming the role of "prince of the people". He is free to do so, as he is no longer overshadowed by Prince Harry. The royal expert says William's "calm and caring demeanor" is a complete 180-degree turn from the old reports of the "hot-headed" prince's "petulance".
New documentary shows Prince William is "at peace with himself"
In A planet for all of us, the cameras followed William for two years as he traveled around the UK. He also traveled to Pakistan and Tanzania, claiming that people were involved in the conservation of the planet.
One scene shows William opening a bug hotel known as "Buginghgam Palace" during a visit to a Liverpool elementary school. Tominey says the document shows William's "self-deprecating and blunt" side.
In his article, Tominey wrote that the documentary showed that Prince William was "at peace with himself".
While constantly confronting questions about his family during the Megxit scandal, William has kept his sense of humor.
RELATED: Kate Middleton and Prince William forced to defend themselves from the last Meghan Markle Snub
After his release, Tominey says William is making appearances that many believe would have been more suitable for Harry.
"Surrounded by elementary schoolchildren with worms in their hands, the visit to Liverpool's All Saints Catholic Primary School was fraught with potential pitfalls," Tominey wrote. "However, as the poignant exchanges between the future king and these inner city children revealed during Monday's environmental television documentary, it is William, not Harry, who takes on the role of the 'Prince of the People.