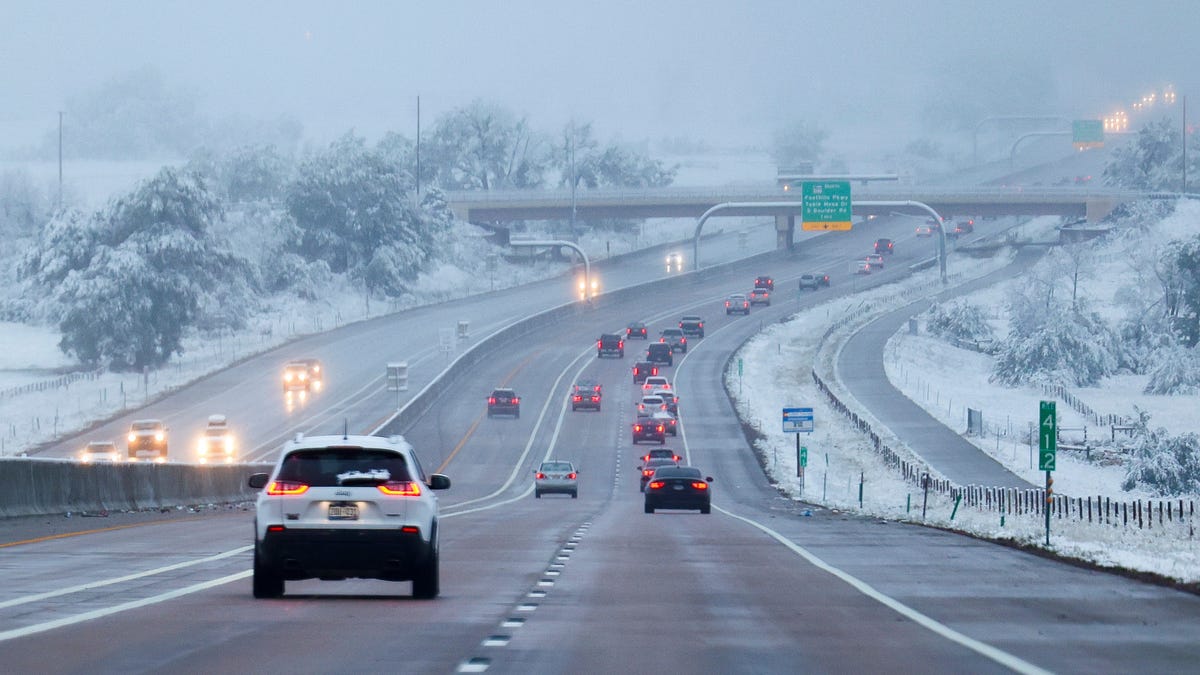 When COVID-19 began to take its toll in America, health officials and government leaders advised everyone to stay home. Some states have made it a mandatory requirement. It makes sense that the total number of road accident victims will decrease. Except, in return, the casualties per mile appear to have increased.
NHTSA, or the National Highway Traffic Safety Administration, decided to do something a little different when it did published its 2019 stats on deaths from road accidents. He also chose to show the first half of 2020. From the report:
! t At the height of the COVID-19 public health emergency, the total traffic volume decreased by more than 16% in the first six months of 2020. As traffic volumes decreased more significantly than the number of fatal accidents, The road accident fatality rate for 100 million VMT is expected to increase to 1.25 in the first half of 2020, from 1.06 in the same period in 2019.
Basically, this means that while there have been fewer overall drivers on the road, those who have to have ventured out of the house they crashed like crazy.
The numbers tell a really interesting story. The second quarter of 2020, which also marked the start of the pandemic in America, saw a 3% decrease in road deaths despite a 16% reduction in overall traffic volume. There should have been far fewer deaths than there were.
G / O Media may receive a commission
NHTSA went ahead and also included some driver behavior data that seems pretty self-explanatory. The drivers left on the road were the ones most likely to engage in risky behaviors: speeding, drunk driving, avoiding seat belts, things like that. I'm not a sociologist, but it makes sense to me that people who avoid quarantine are also a little more likely other risks.
Here are some other interesting statistics from the report:
The NHTSA also published a study of seriously injured or fatal road users in five participating trauma centers during this period, finding that between mid-March and mid-July nearly two-thirds of drivers tested positive for at least one active drug, including alcohol and marijuana. or opioids. Notably, the number of such opioid-positive drivers nearly doubled after mid-March, compared with the previous six months, while marijuana use increased by about 50 percent.
I guess many of you have traveled to some point during this pandemic, whether it's commuting to essential work, delivering groceries to high-risk family members, or taking advantage of new-found free time to explore national parks or isolated campgrounds. All right. I don't judge. I I was driving from From Texas to Canada, so I won't start pointing fingers and blaming.
But I have to say it seemed like some people were just a little unnecessarily reckless on my journey. Emptier streets meant more people flew to me well over the speed limit. Reduced public transit saw more of my friends driving when they normally took a cab or shared ride, which is something I imagine applies to people who had a drink or two while closing and needed to go home. Hell, my brother narrowly avoided a speeding ticket, but that cop let him go because he was trying to rush home before his hometown curfew went into effect.
So, in case you forgot: put on your seat belt, drive sober, and slow down hell.
Source link