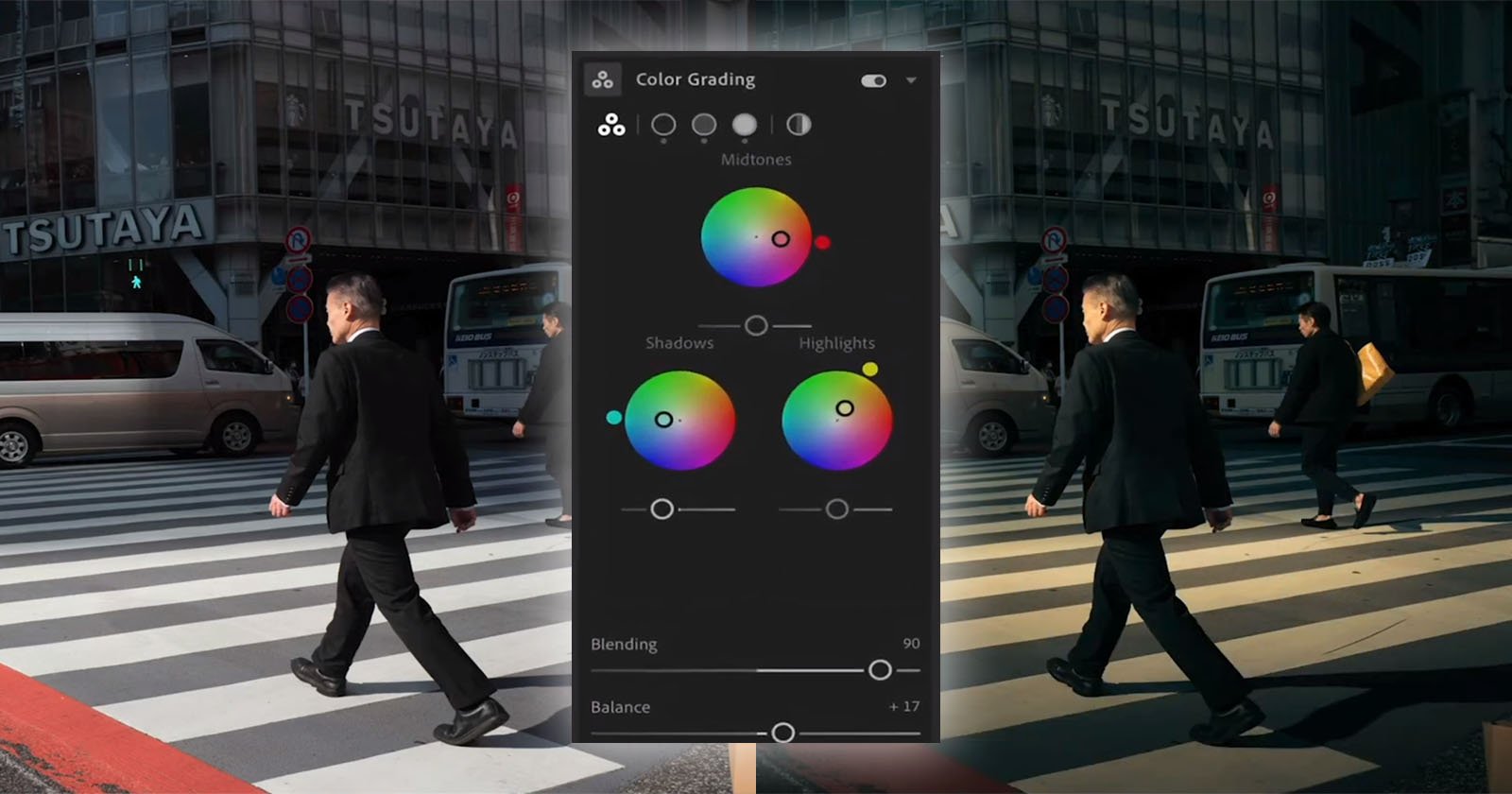 Adobe revealed today that it is bringing a powerful new Advanced Color Grading feature to Lightroom Classic, Lightroom, and Adobe Camera Raw. This 2-minute video offers a preview of how the panel works.
The new panel is inspired by the Lumetri Color panel found within Adobe's Premiere Pro video editing software and is an updated version of the tool / panel formerly known as Split Toning.
While Split Toning has allowed you to stylize photos by specifying the color tone of the shadows and highlights, Color Grading takes it to the next level by giving you control over the tone of the midtones as well.
Instead of sliders, you̵
7;ll be able to make fine adjustments using the new color wheels. You can touch a point on the wheel and drag it in a circle to choose the hue you want. Dragging the center of the wheel in and out will lock the hue and adjust the saturation.
In addition to the new color wheels, there is also a new global color wheel, a Luminance slider, and a new Blend slider.
"The highly sophisticated new color grading tools shown here will give you the additional control you need for beautifully cinematic results," says Pei Ketron, member of the Lightroom team.
Adobe will be sharing more about this upcoming tool at the Adobe Max virtual conference October 20-22, and we imagine this feature will be rolling out to the masses shortly thereafter.