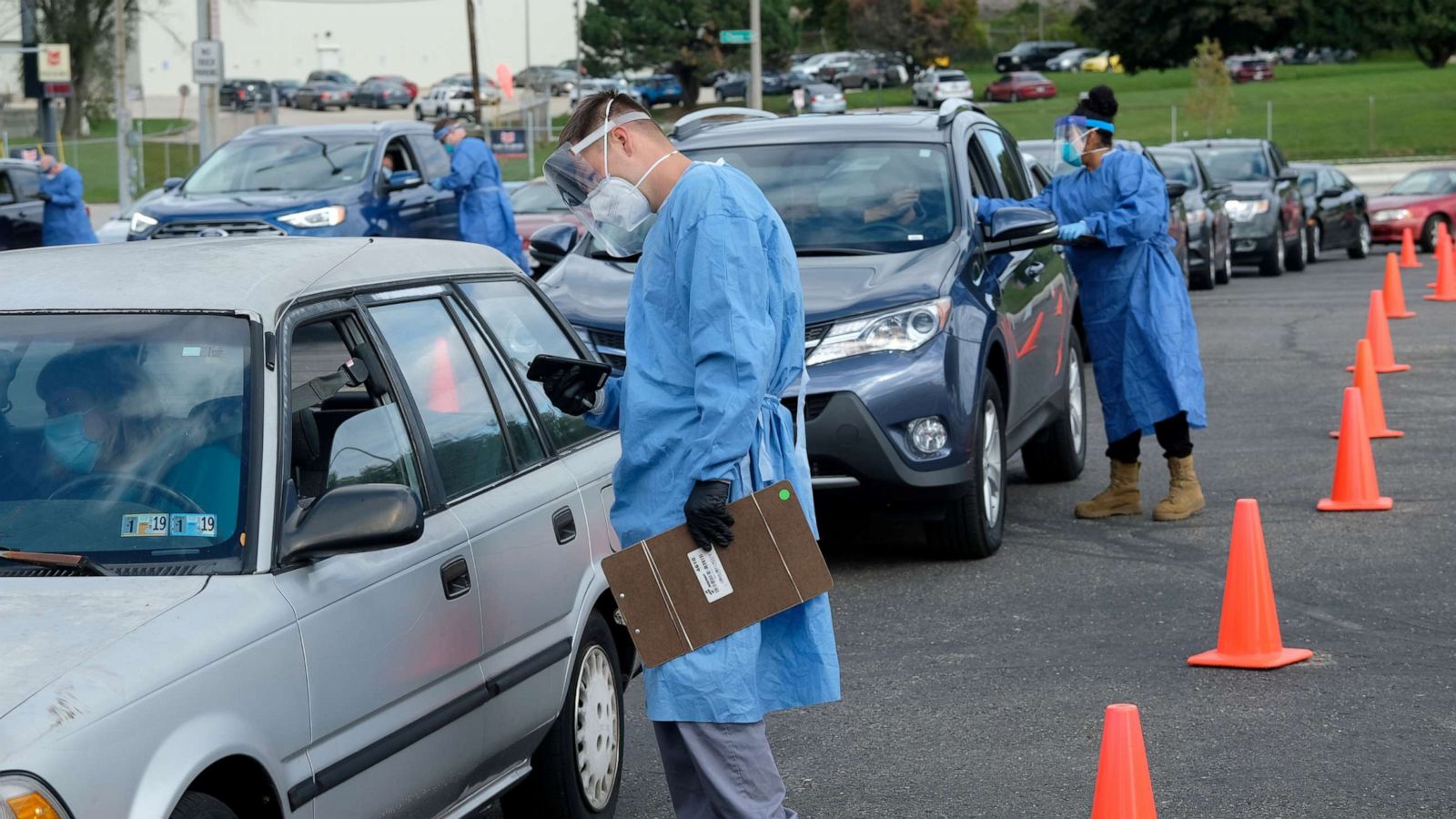 An ABC News analysis of COVID-19 trends across all 50 U.S. states, as well as Washington, D.C. and Puerto Rico found that there have been increases in recently confirmed cases in the past two weeks in 33 states plus Puerto Rico.
The seven-day average of new cases in the United States is now the highest since Aug.22, a worrying national trend as health experts warn colder temperatures could only exacerbate the spread of the virus.
The analysis also found increases in the daily positivity rate of COVID-19 tests in 25 states, increases in COVID-19 hospitalizations in 35 states plus Washington, DC, and increases in the number of daily COVID-19 deaths in 1
8 states.
Four states – Nebraska, Montana, South Dakota and Wisconsin – have reached a record number of current COVID-19 hospitalizations in one day. Nine states – all in the Midwest and the West – have reported a record increase in COVID-19 cases in the past seven days.
Since September 13, the nationwide seven-day average of new cases has increased by nearly 25%.
The trends were all analyzed from data collected and published by the COVID Tracking Project over the past two weeks, using the seven-day moving average linear regression trendline.
Benjamin Bell, Brian Hartman, Soorin Kim, and Arielle Mitropolous of ABC News contributed to this report.
Source link