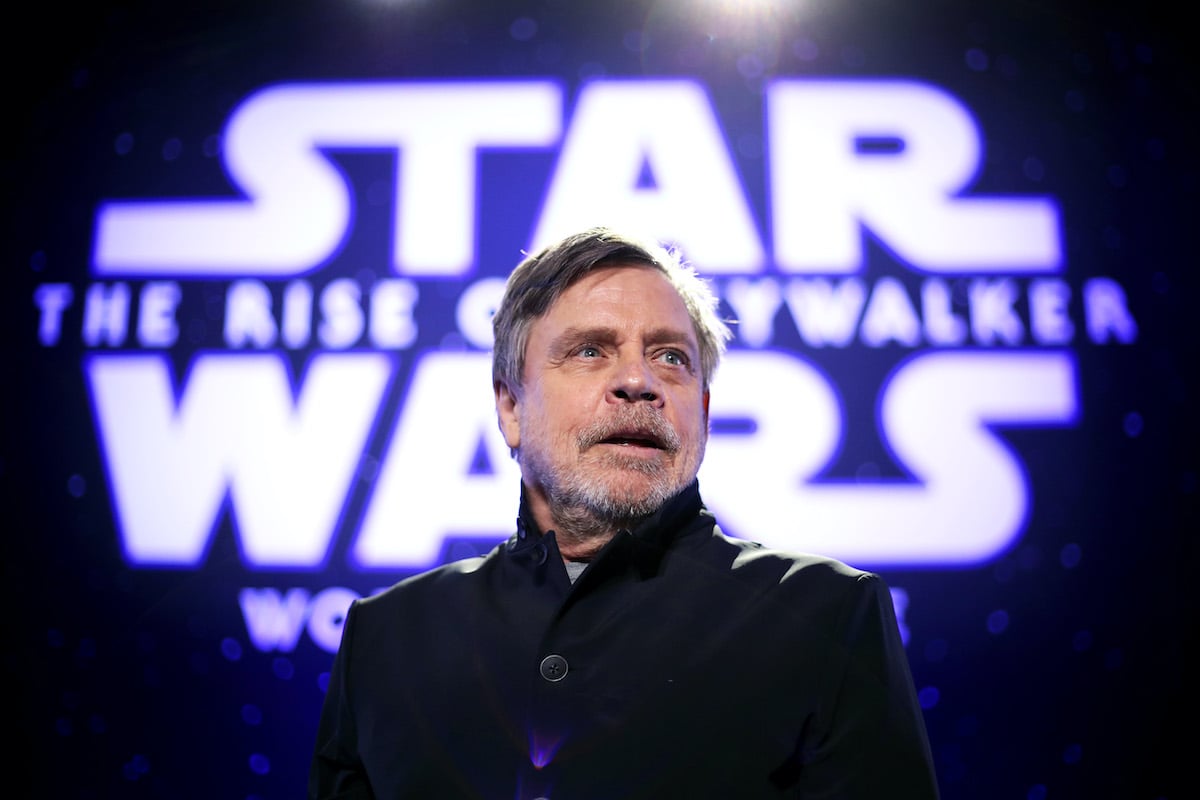 With any metric, Star Wars: The Rise of Skywalker it was below expectations. The film underperformed at the box office and garnered the worst reviews in the entire saga. It also features Mark Hamill's final performance as Luke Skywalker. The actor has never been shy about how he feels about the saga. He also talked about the most famous Star Wars never project.
Mark Hamill reflects on the "Star Wars" project that he refused to do
In a recent virtual chat with the University of Southern California's Annenberg School for Communication and Journalism, Hamill talked about how Star Wars holiday special. The television special feature aired on CBS in November 1978 and has since easily become the most hated Star Wars movie. Hamill immediately had a bad feeling about it.
"When I read the script, I said 'I'm not doing this,'" Hamill said. "You must remember. It was Christmas '78, a year and a half later[[[[Star Wars: a new hope]He came out. when [George Lucas] he called me and he said, 'Well, I heard you don't want to do that,' I said, 'This is terrible! It is not Star Wars. It's like a Bob Hope special. "
RELATED: Mark Hamill Just Revealed Biggest Difference Between "Star Wars" and "Star Trek"
George Lucas soon regretted the "Star Wars Holiday Special"
Eventually, Hamill – along with co-stars Harrison Ford, Carrie Fisher, Peter Mayhew and Anthony Daniels – all attended. But for Hamill, it took a personal request from Star Wars writer and director George Lucas to make the Star Wars holiday special to happen.
"[George] she had to call me and say, "Please do it." … He said, "Well, we really need to do this for the merchandisers and keep the product alive in people's minds. Do me a favor," continued Hamill. "And, of course, I'd do anything for George."
Before long, however, Lucas, known for making strange phone calls, would realize how wrong the special was. Over the next several decades, Lucas repeatedly tried to clean the file Star Wars holiday special from existence. The program has never been reactivated and has not received any official release of any kind.
RELATED: "Star Wars": Mark Hamill reveals he's been secretly in every Disney-era movie
But Mark Hamill has a more positive twist on the infamous 1978 program
However, as Lucas waged war against the special, some fans have come to embrace its quirkiness. It has become a bizarre artifact of Star Wars history. And indeed, Disney + is set to lean on that reputation with the upcoming Lego Star Wars holiday special. As for Hamill's feelings on the 1978 special now, he's made peace with it in a way that Lucas didn't.
"[George has] I've never lived it. He once said, "If I could find every copy of that special vacation, I would destroy them with a hammer," "explained Hamill." I said, 'George, we should admit it because it shows everyone is fallible. Everyone makes mistakes. "With Lucas no longer involved in the saga, perhaps Disney's stance on the special will change that.