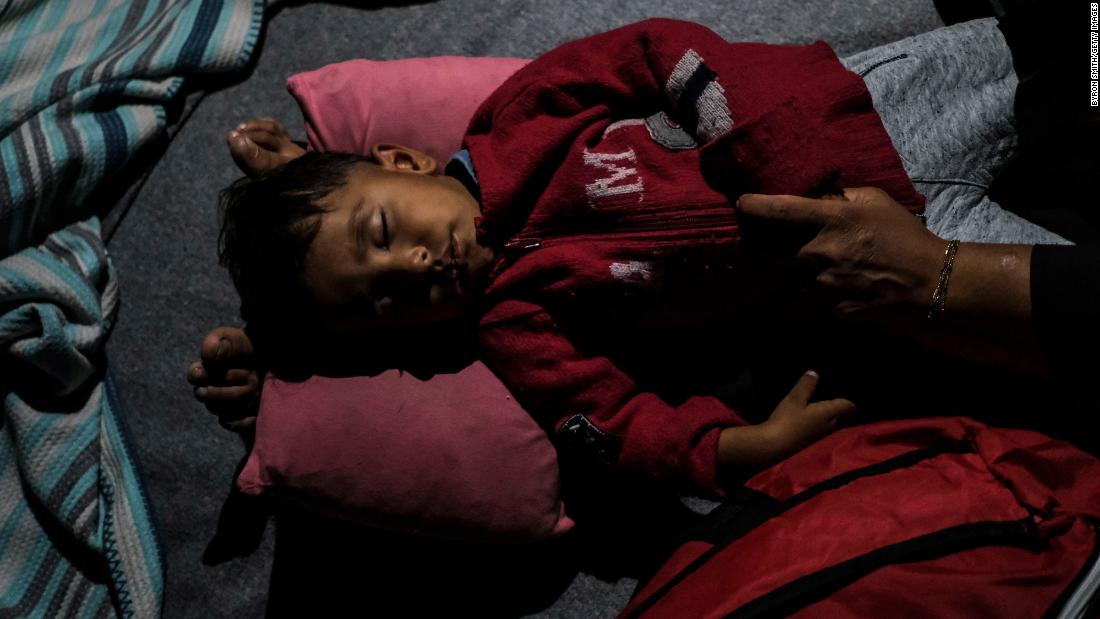 Updated at 7:34 PM ET, Friday, September 11, 2020
The migrant camp in Moria on the Greek island of Lesbos was left in ruins after massive fires broke out at the site on Tuesday 9 September.
The camp housed around 1
3,000 people, more than six times its maximum capacity of 2,200. It was the largest migrant camp in Europe.
A new camp is being set up to take in homeless people, Greek authorities say. But in the meantime, many people are sleeping on the side of the road, at gas stations and even in a nearby cemetery.
Migrants say they wait hours to use a bathroom and sometimes spend a whole day in line for food.
"He's pretty desperate," said photographer Byron Smith, who has been documenting the story since the fires broke out. "I like to call myself a kind of problem solver, where I have an idea of ​​how things might work in an ideal world. I have no idea how you solve this problem right now."
Army helicopters transported tents and other supplies to the new temporary camp. But Smith said many migrants aren't sure what will happen next.
"They have no idea who to talk to there," Smith said Friday. "There seems to be an information gap between the government and the people. It just seems to be chaotic right now, albeit peaceful for the moment."
Source link