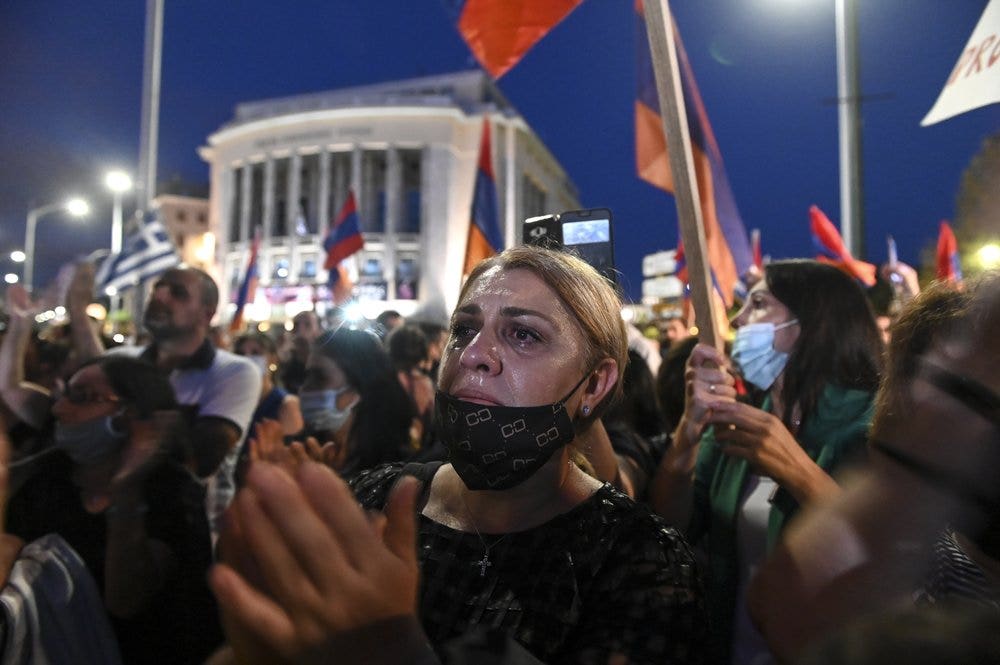 Protesters blocked a highway in California to draw attention to the conflict between Azerbaijan and Armenia, according to reports.
Hundreds of protesters took to the streets of Los Angeles on Saturday, waving Armenian flags and displaying signs asking the media to pay attention to the conflict between neighboring nations, the LA Times reported.
Highway traffic slowed in both directions around 9:30 p.m., California Highway Patrol agent Don Conley said. At 10:15 pm, the demonstrators had forced the closure of the highway.
Traffic started moving again after 11pm.
The Armenian Youth Federation had organized an earlier protest that day, having already organized one outside the Azerbaijani consulate that drew more than 1
,000 people, CBS in Los Angeles reported.
A confrontation on September 27 led Armenia to institute martial law and Azerbaijan to declare a state of war. Each nation has deployed troops in the hotly contested Nagorno-Karabakh region, with intense fighting "along the entire front line," according to Armenian Defense Ministry spokesman Shushan Stepanian.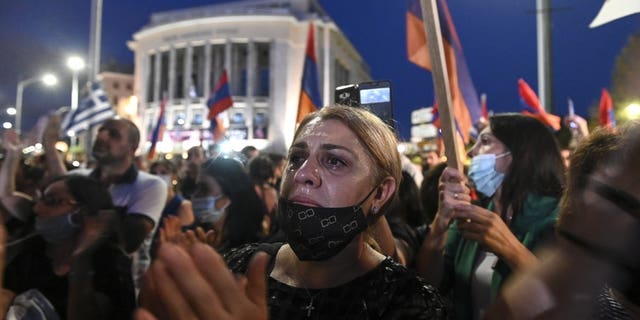 Each side accused the other of attacking civilians in perhaps the most violent confrontation since the 1994 ceasefire between nations. Protests have erupted in several countries, demanding attention to the conflict before it becomes more serious.
REPORTED SYRIAN REBELS SENT TO FIGHT IN THE AZERBAIJAN-ARMENIA CONFLICT
Some observers fear that the regional confrontation could escalate into a proxy war between Russia and Turkey – and even Iran – if other nations do not act.
"They are attacking innocent civilian villages. They are attacking the homes of innocent people," Eva Arakelyan, a protester, told NBC Los Angeles.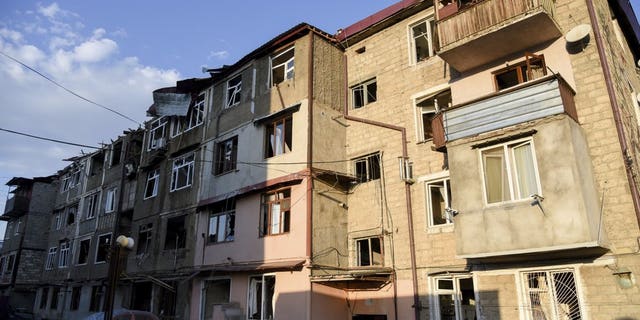 "They are trying to wipe out an entire race and the world is watching, how not to be emotional about it?" Asked Mariam Khachatryan, another protester.
ARMENIA-AZERBAIJAN DISCOUNTS: THE UNITED STATES, OTHERS MUST INTERVENE AS THE CONFLICT IS INTENDED, THE EXPERTS SAY
Armenia has repeatedly claimed in the past week that Turkey has sent Syrian fighters to Azerbaijan and that the Turkish army is aiding Azerbaijan in the conflict.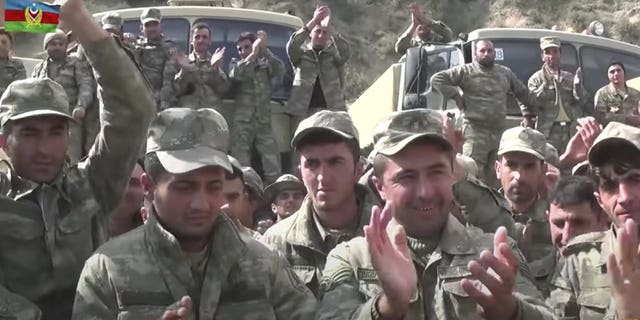 "Turkey and Azerbaijan are pursuing objectives that are not only political-military," Armenian Prime Minister Nikol Pashinian said in a speech to his nation on Saturday. "Their target is Armenia, their target is the continuation of the Armenian genocide".
ARMENIA, AZERBAIJAN COMBATS KILL TENS AND TENSION INCREASES IN CONFLICTS OF DECADES
Azerbaijan replied on the charge that thousands of Armenians from abroad would be deployed or recruited to fight for Armenia.
"Armenia and the Armenian disapora organizations bear international legal responsibility for organizing these terrorist activities," said a statement from the Azerbaijani Foreign Ministry.
CLICK HERE FOR THE FOX NEWS APP
The Los Angeles metropolitan area has the largest population of Armenians outside of Armenia itself.
The Associated Press contributed to this report.
Source link