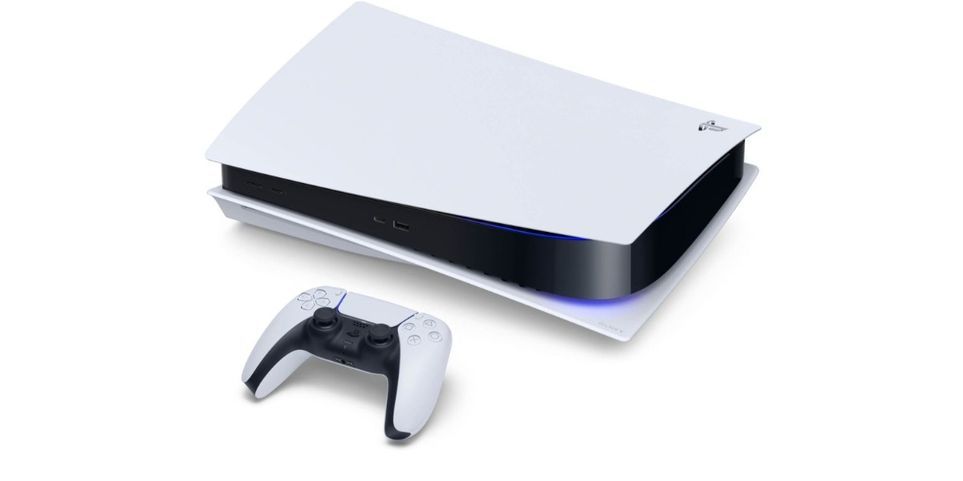 Where once independent games existed on the fringes of the gaming world, they have now become bastions of creativity and a real powerhouse in the market. This is why I find it odd that Sony has been pretty quiet about indie games coming to PS5.
By comparison, Microsoft revealed a glut of indie and third-party games in May for the Xbox Series X well before it took the covers off its big first-party games. Sony, by comparison, showed off a slew of first-party games and high-budget third-party titles at its June event. The lack of PS5-based indie games raises eyebrows.
Indie games were once the domain of the PC. But then, with programs like Xbox Live Arcade, titles like Braid, Limbo and Peggle made their way into the world of consoles. Sony has caught up on PS3, but with the expansion of the company̵
7;s online elements, it has become easier to sell games from lesser-known developers.
Probably, the PS4 was more indie-friendly than Xbox One when the two consoles launched in 2013. But Xbox One has caught up with initiatives like Xbox Game Pass, providing an easy way to access indie titles with a monthly subscription, eliminating the worry of buying a game you may not like.
Both Sony and Microsoft seem to know the welcome variety that low-budget independent and third-party developers can bring to their gaming ecosystems. But it appears Microsoft is more eager to shout about its indie titles.
It could be argued that the lack of blockbuster games, such as Halo Infinite and Fable 4, in the Xbox Series X launch window means Microsoft needs to support indie games. By comparison, Sony has confirmed Spider-Man: Miles Morales and the Demon's Souls remake as exclusive launch titles when the console goes on sale on November 12. Games like Gran Turismo 7 and Ratchet & Clank: Rift Apart will likely follow shortly thereafter, although there is no confirmed release date for these two titles yet.
Indie inspiration
However, neither console has a stellar lineup full of major titles at launch, which is where I think indies will prove very important. Indie games offer excellent breaks and bursts of creativity between triple A games. Sometimes, they're even legitimate alternatives to big games, especially given the mechanical nature of some high-budget franchises.
Xbox Series X will have a strong suite of independent games and titles from lesser-known studios, such as Call of the Sea, The Ascent, Scorn, Echo Generation and Orphan of the Machine, to name but a few.
We don't know for sure if these games will arrive in time for the Xbox Series X and Xbox Series S launch on November 10th. But there should be enough to bridge the gap between the console's launch in the fall and spring of 2021. We don't know if these games will arrive on PS5 or not, but Sony hasn't let us know if they are anyway.
This in itself is a bit sad. As my colleague Adam Ismail pointed out, the indie game Resogun was a bit of an extravagant hit for PS4, simply because it came as part of the PS4 launch library, when there weren't many other games to play. This means that far more people have been playing the game, whereas if it was launched in 2014, it may have been overshadowed by bigger PS4 games.
Driving diversity
The success of indie games is very important to the gaming industry in general, as it allows ideas that may not translate into big bucks for major publishers to get their place in the spotlight. And indie games are also good beacons of diversity, from the topics and themes they deal with, to the people who develop them. That diversity is often lacking in many established high-budget games and franchises.
Again, it strikes me as odd that the most we've heard from Sony on the indie gaming front is a post about nine games in its PlayStation Indies initiative, with only four of those confirmed coming to PS5. This is despite Sony once looking like an indie gaming champion, with the now defunct PS Vita as a major indie platform.
Now, I'm not going to announce Microsoft or Xbox Series X as bastions for independent gaming. But the nature of the Xbox Game Pass membership makes indie games much more appealing to casual gamers. I've tried games like Observation and Tacoma, although they're not necessarily games I'd buy, at least not on Xbox One X.
Sony doesn't have a true Xbox Game Pass equivalent. PS Plus has helped bring out some smaller games, but it lacks the reach, or possibly the charm, of Microsoft's service.
That said, I think Sony will eventually have a strong indie game lineup, simply because of the expected popularity of the PS5. The PS4 has a much larger audience than the Xbox One, and many PS4 players will naturally switch to the PS5. This means that indie developers who want to achieve great gaming success can target the PS5, simply to pursue the wider audience.
Then again, we've seen how Microsoft appears to be pretty good at nurturing independent studios. After acquiring Minecraft developer Mojang, it facilitated the game's astronomical growth, without too much micromanagement. That studio-independent approach and Microsoft's enthusiasm for promoting non-triple A games could see the Xbox Series X courting more interesting indie games.
Ultimately, while both consoles will have some strong exclusive games, I think it's the initial blast of indie gaming that might point me towards one console or the other. Right now, I'm looking favorably on the Xbox Series X, but I'm very anxious for Sony to try to influence me.
Source link