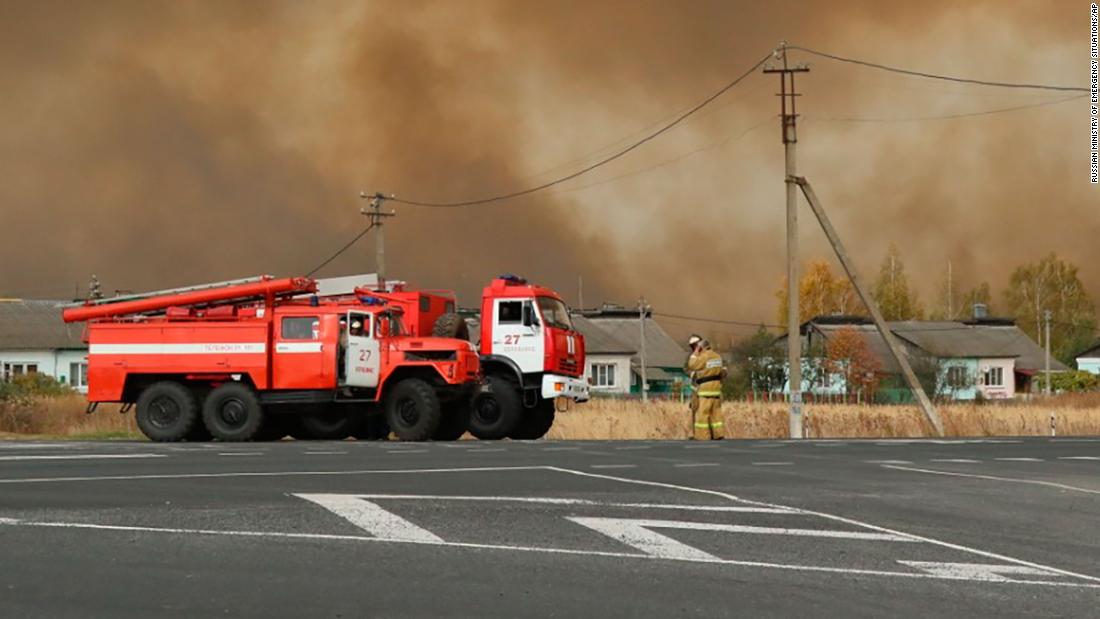 The fire had not been contained until Thursday morning and more than 20 people were taken to hospital, state news agency TASS reported, citing local officials.
Local authorities have imposed a state of emergency in the region, located in western Russia.
The fire broke out on Wednesday afternoon when strong winds spread a fire on a military depot that led to "sporadic explosions" of ammunition, the Russian Defense Ministry said in a statement.
The depot can store up to 75,000 tons of ammunition and has housed 113 storage facilities with missile and artillery ammunition, with some of the high-explosive ammunition contained in open depots, RIA Novosti reported, citing emergency services. .
At least 14 villages were evacuated within a five kilometer radius of the depot and a highway was closed, Reuters reported, citing the Interfax news agency.
More than 20 buildings burned in two populated areas, the TASS news agency reported, adding that a criminal case had been opened.
Source link