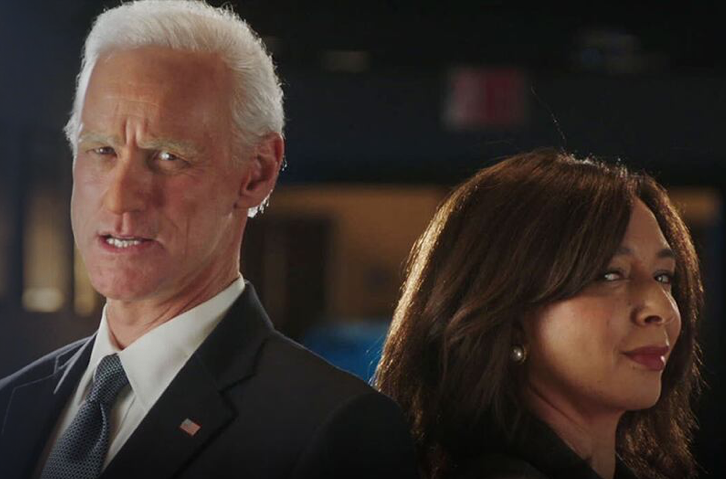 Saturday Night Live returned to his famous studio for the first time since March 7, with a cool open sketch that recreates Tuesday's presidential debate.
Towards the end of the sketch, to applause from the audience, Carrey's Biden pulled out a remote and paused the president, silencing him.
"I think we all needed a break. Not satisfactory? Just not to hear his voice for a single damn second, "he shouted and cheered.
Read more
The segment ended with the president's slanting disregard for social distances and face masks during the coronavirus pandemic, and the subsequent announcement of the White House Supreme Court candidate that it would apparently become a super outreach event of Covid-1
9.
Claiming that he believes in science and karma, Carrey's Biden comic said, "Now, imagine if science and karma could somehow work together to send us all a message about how dangerous this virus can be."
Turning and staring at the frozen Trump, he said, "I'm not saying I want that to happen, but imagine if it does." The studio audience cheered enthusiastically.
The satire of the first presidential debate featured Beck Bennett playing Fox News' Chris Wallace, who pleaded, "Mr. President, if you keep interrupting me, I will do absolutely nothing about it!"
The first episode in front of an audience since coronavirus restrictions hit production and forced the innovative creation of home editions of the show, was presented by comedian Chris Rock.
Megan Thee Stallion was musical guest.
The socially distant audience contained a large number of first responders as thanks for their service.
Source link