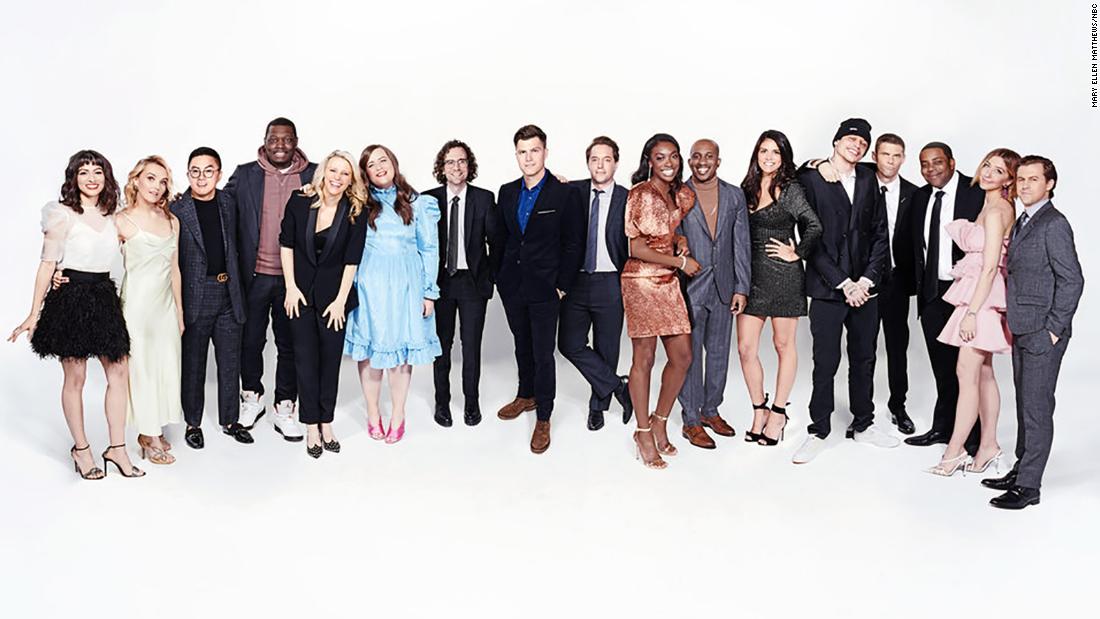 This will be the first live episode of the late-night show on March 7, before the pandemic lockdown began to take hold in the United States.
"Saturday Night Live"
teased the episode on Twitter
with a video of the stage, a text that reads "October 3" and a voiceover that says "Live from New York".
NBC did not immediately respond to a request for comment, but Today.com, the website of NBC's "Today" program, reported "SNL" returning to the studio.
On March 1
6 "Saturday Night Live" said it had suspended production and on April 11 the show returned for a virtual episode titled "Saturday Night Live At Home".
The virtual show began with Tom Hanks – who previously tested positive for coronavirus – as the guest. Hanks, who wore a suit, added that it was the first time he wore anything other than sweatpants in a month. NBC produced two more virtual episodes, one that aired on April 25 with Brad Pitt doing the cold open, and one that aired May 9 with Alec Baldwin doing the cold open.
"Saturday Night Live" also aired a special collection of Mother's Day themed sketches for Mother's Day on May 10th.