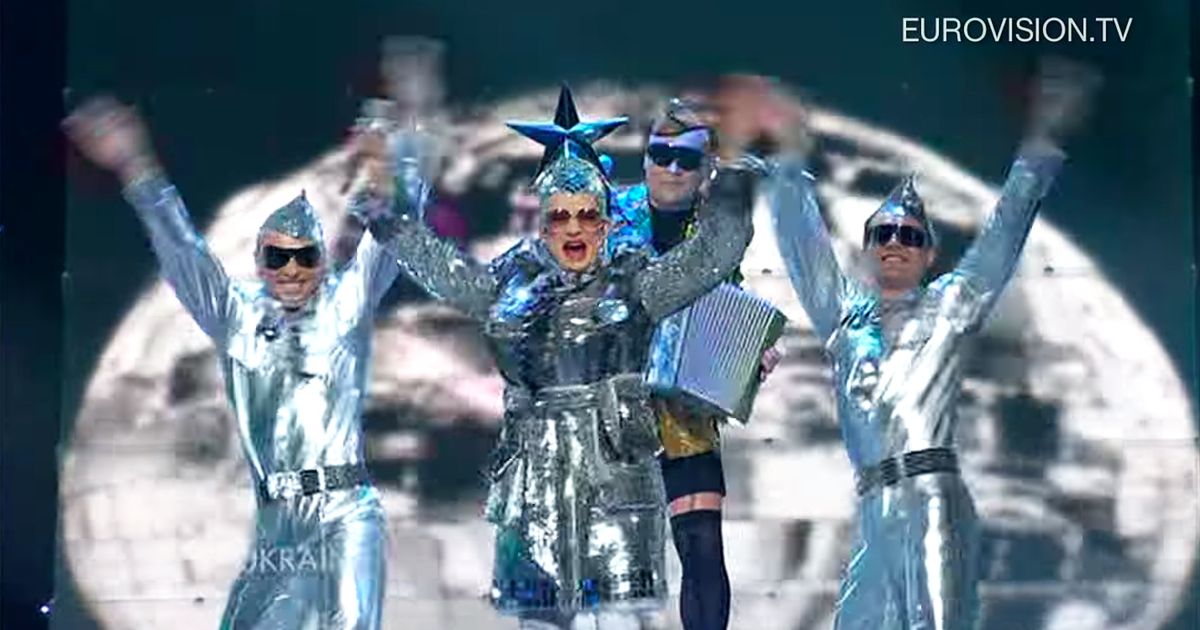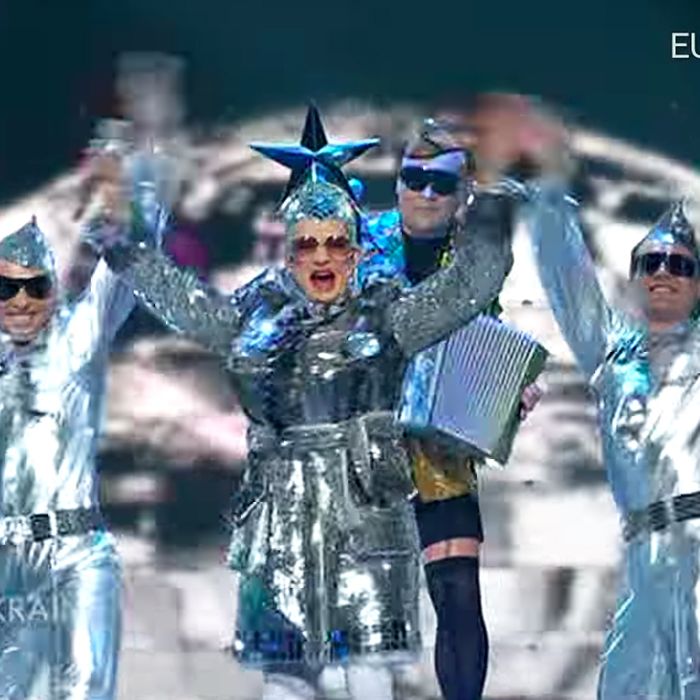 The first Eurovision competition dates back to May 1956 and it is highly unlikely that the founder Marcel Bezençon could have imagined that one day the famous pan-European song competition would give us the likes of dancing grandmothers, rapping astronauts and almighty Ukrainian drag queen Verka Serduchka . As the contest has grown, a different type of competition has emerged apart from a country that tries to show off for a catchy three-minute melody: bizarre costumes, staging and choreography have opened up another way to make history of international pop. As many of his most unforgettable moments demonstrate, some of Eurovision's best competitors involve a country that presents a show with the simple hope that millions of others will stomp or joke.
Netflix's new comedy Eurovision Song competition: The Story of Fire Saga talks about two such artists, with Will Ferrell and Rachel McAdams playing musicians who dream of winning the first place in their native Iceland. They sincerely believe in their flashy and kitsch costumes and in their hope "Double Trouble" hit, presented as one act in a whole list of extravagant artists. But in reality, the contest is full of greater self-awareness, as nations have taken the language in the face with their annual observations.
Below is a collection of shows that led a crazy run to the strange and unforgettable side of Eurovision history, many of which apparently supported by countries without ever wanting to win seriously. Good luck getting these songs and their performances out of your head.
This list will focus mainly on the modern iteration of Eurovision – shows that will follow after 1999, when the contest got rid of the accompaniment of a live orchestra in favor of backing tracks – but we must honor the captivating penguin ditty "Papa Pingouin" and the customs he gave to the world. The Luxembourg presentation of 1980 presented the singing sisters Sophie and Magaly in bright and triangular tuxedo suits that precede the same manner as Klaus Nomi, accompanied by a tall man who wanders on stage with a large penguin costume with sequins (also the singers of backups were in penguin sequins). The voices of Eurovision sometimes oscillate between ballads of energy from a bleeding heart and greedy dance melodies, but this is silly just for the sake of doing it, advancing an attitude that would inform countless playful and memorable voices in the decades to come.
Some countries seem to offer comments that intentionally throw their chances of winning in the trash, but it was a Lithuanian supergroup to declare themselves winners from the first sentence. Bringing some pompous sarcasm into the playful nature of the contest, "We Are the Winners" forces the audience to associate their title phrase with their hooked melody, bouncing like a Green Day song without crunchy guitars. Performed with a specific minimalism, the act characterized the men standing on the stage and looking at the camera, until one of them throws himself into dance moves agitated on the notes of a violin solo. Although the tune only went to sixth place, LT United still managed to steal a piece of Eurovision history.
"Dancing Lasha Tincoln", the silver-adorned drag queen of Ukraine, Verka Serduchka, is without doubt one of the most famous Eurovision performances. Her performance was out of this world at the 2007 competition, where she seemed to have fallen from a space disco specializing in sequined dresses. Guided by a repetitive accordion hook, the song has Serduchka marching on the stage in high heels with a big star on his head. Her dress alone helped make this an iconic moment, but the song reached its story when it took second place that year.
For some reason, Switzerland wanted to seriously tell the Eurovision audience that vampires were really alive, and also that "we will be forever young". Built around these vampiric feelings, this DJ BoBo banger banger is a total Eurovision quality cheese. There's no bloodsucker here, but a lot of fierce looks with questionable hair and makeup choices.
Flight attendants don't have many songs to call, but the UK has tried to adapt it with the anthem "Flying the Flag", played by the Scottish pop-bubblegum group. This performance was pure flight attendant campiness, with beverage carts and preflight instructions embedded in dance moves and lyrics that barely conceal their allusions ("Would you like something to suck for landing?"). It is one of those Eurovision performances that aimed at a big wink more than anything else; they even made sure to include a metal detector on stage.
The story of Eurovision's stupidity touched another climax when the puppet Dustin, Turkey, took the stage in 2008, performing his not sober tender "Irelande Douze Pointe". As a brazen offer for 12-point votes (the highest one nation can give to another), it was performed by the puppet and accompanied by high-energy dancers meant to look like Irish turkeys. The song was based on the nation's despair of getting points from other nations, to the point of self-deprecation: "Give us another chance / sorry for Riverdance." The show won 15th place.
Sometimes, a country's Eurovision presentation appears to have been written first by the customs, as in the case of the Latvian group Pirates of the Sea. Their 2008 presentation, "Wolves of the Sea", was basically little more than a party in pirate costume that had a song, a punch and a generic rhythm. To their credit, the Latvian group engages with their wobbly plastic swords, kitsch costumes and simple choreography. It was enough to get the song in 12th place.
Comedian Rodolfo Chikilicuatre, wearing an Elvis-style wig, opened his Eurovision performance with a toy guitar riff that brought "Baila el Chiki-Chiki" into his reggaeton goof. It is an exhibition designed to break the usual fluidity of a Eurovision dance routine, with a dancer who even staggers constantly after she initially falls to the ground. Meanwhile, Chikilicuatre's lyrics are full of cunning political references, confirming this as a troll move from Spain which adds to the general absurdity of the contest.
We have to thank Ukraine and Svetlana Loboda for a Eurovision performance that breathlessly mixes sexy Roman soldiers, a blinding light show and a set that features three huge gears. Yet even before you orient yourself, the high-energy Loboda puts itself behind a battery and performs in a solo while it is surrounded by Ukrainian flags and pyrotechnic items, winking in the middle of everything. The lyrics of "Be My Valentine (Anti-Crisis Girl)" may seem conceived in a factory, but this moment not to be missed in the history of Eurovision is not.
Rap does not have an expansive history in the Eurovision competition, but has had an extraordinary moment since 2013. The rap duo Who See wore astronaut clothes for their hardcore rap / dubstep song "Igranka", set in the midst of a fog of smoke and greenery laser. Then he got even crazier when singer Nina Žižić emerged from the floor in an improvised cyborg costume, inspiring the two rappers to pretend to move in slow motion. Everything was presented with absolute seriousness, which somehow makes the musical declaration of Montenegro (which conquered the 12th place that year) even more spectacular.
The closest Eurovision has ever had in the production of a mosh pit probably came in 2015 thanks to Finland. It was then that they sent the punk-rock band Pertti Kurikan Nimipäivät to play their chords of power in a minor key and the riffs ready for the garage, performing "Aina Mun Pitää", the shortest song in the history of the competition. A Eurovision song rarely sounds so hard (even harder than Lordi's "Hard Rock Hallelujah"), with singer Kari Aalto screaming through his words with dissonant abandon. Sometimes the most extraordinary moments of Eurovision do not involve the ups and downs of pop music, but rather triumphs of alternative rock music.
The exhilarating performances of Slavko Kalezic of his disco ballad "Space" are those for books. Maybe it's the seductive eyes, the transparent mesh shirt and the texts about the throwing of stars. But what really launches him into the hall of fame is the moment when Kalezic grabs his long ponytail and turns it on stage, like a kind of sexy helicopter. While crowded productions and flashy sets have their place, sometimes all you need for an unforgettable Eurovision performance is the right person and the right song deliciously sweet (although it also helps a long, thick ponytail rope) ).
Source link