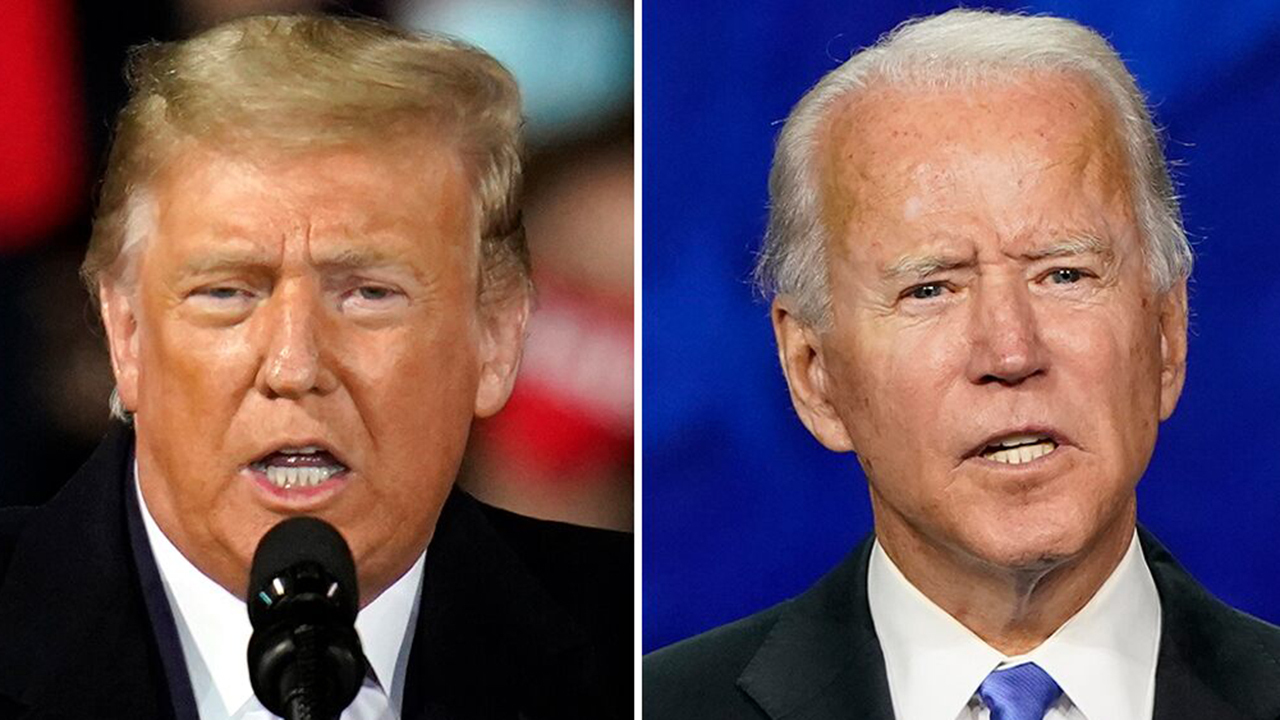 CLEVELAND – President Trump is calling for an additional ground rule ahead of Tuesday night's first presidential debate between him and Democratic presidential candidate Joe Biden.
Fox News has learned that the campaign for the re-election of the president wants Biden's campaign to allow a third party to inspect the ears of any debater for electronic devices or transmitters. The president agreed to this type of inspection, but a source said Biden's campaign refused the ear check.
NO HANDSHAKE BETWEEN OFFER AND TRUMP TO THE DEBATE
Trump̵
7;s campaign claimed that Biden's campaign had consented to such an inspection before turning back.
"Joe Biden's handlers several days ago agreed to a pre-debate inspection for the electronic earbuds, but today they suddenly reversed and refused. Biden's handlers asked for more pauses in the debate, of which President Trump he doesn't need, so we turned down that request, "Trump campaign spokesman Tim Murtaugh said." In addition to refusing to take a drug test, it seems pretty obvious. Biden's team is looking for a safety net that can find in the hours leading up to the debate With his 47 years as a failed politician in Washington, how much help does Biden want?
In recent weeks, the former vice president's campaign has also required two breaks, one every 30 minutes, to stop the 90-minute ad-free program. But that request was denied by their Trump counterparts, Fox News is told.
A Trump campaign source told Fox News that "our boy doesn't need a break. He makes 90-minute speeches all the time."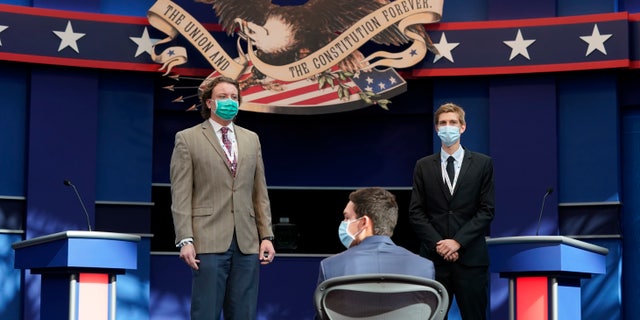 And the source says negotiations are still ongoing for Tuesday night's debate, as are the remaining two confrontation between Biden and Trump.
Fox News is contacting the Commission on Presidential Debates – the bipartisan organization that has been organizing and producing the debates for more than three decades – for an answer to the demands of the two campaigns.
The commission has traditionally rejected the networks' requests for ad breaks.
The debate – the first of three between Biden and Trump – kicks off at 9pm. ET Tuesday and is hosted by Case Western Reserve University and the Cleveland Clinic, in Cleveland, Ohio. The showdown is moderated by "Fox News Sunday" presenter Chris Wallace.
Fox News's Paul Steinhauser and John Roberts contributed to this report
Source link