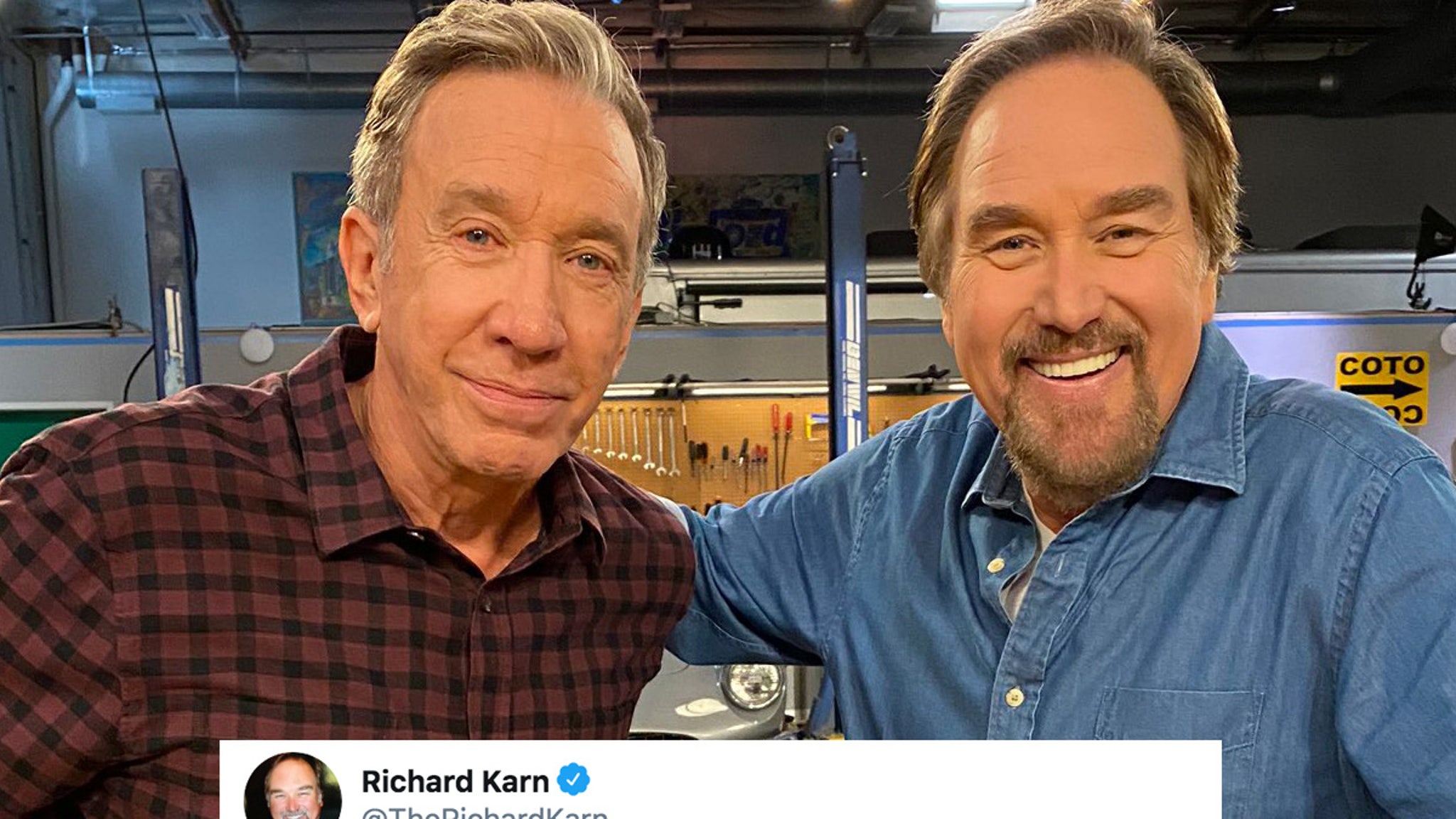 Tim Allen and his good friend Richard Karn they̵

7;re providing a sweet dose of nostalgia for '90s kids … shooting together again for a show they'll host together.
The "Home Improvement" stars are working together again for the "Assembly Required" contest on the History channel. Richard was so excited about the meeting, he posted a photo. If you have any doubts about how much fans would like to see them again together, he racked up nearly 20,000 likes in minutes!
Tim may have just smirked for the photo, but he's been thrilled about it since he announced in August that they would be doing the show. As he said then, "I created a contest with @History and my old friend @TheRichardKarn to challenge people who love to do things!"
The series, which does not yet have a date for the premiere, will feature builders from around the country tasked with repairing all kinds of household items.
For those of you too young … Tim and Richard's "Home Improvement" was a hit sitcom on ABC from 1991 to 1999. Since then, Richard has been a guest star on Tim's "Last Man Standing" – but this new series is the closest we've come to a "Home Improvement" reboot.
Shout out to Wilson, BTW … he doesn't peek over a fence in their new competition series. Earl Hindman, who played the nosy neighbor in "Home Improvement", died in 2003. RIP
Source link