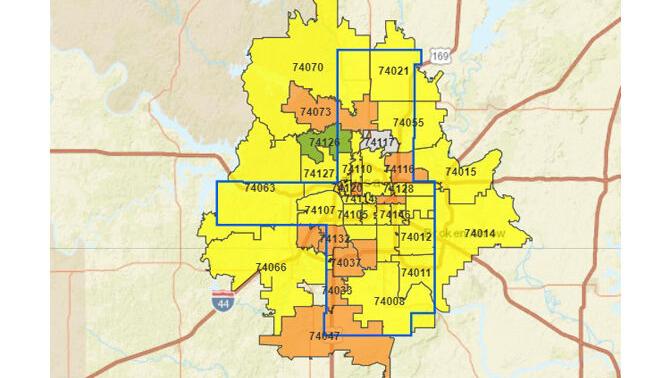 White House reports are released Wednesday by the state. They have the date of the previous Sunday and are based on the data of the week before that Friday. The metrics used are test positivity and new weekly cases per capita.
"I don't really care what happened last week; I want to know what's going on right now," Dart said earlier. "Our data is collected daily, so we know what's going on right now."
The Oklahoma State Board of Education has built its own county-level map to inform and guide school districts, using the governor̵
7;s COVID-19 warning system but deviating in multiple ways.
The council map uses only county case percentages (no regional or state metrics like the governor's map) to determine each county's threat level. Also, the orange moderate level designation has been split into two to get five levels: green, yellow, orange 1, orange 2 and red.
Dart said THD's map could be particularly helpful for schools to know what's going on in their footprints, not just for the county as a whole.
Note: The map, at www.tulsa-health.org/tulsa-county-covid-19-data, can best be viewed on a desktop computer.&h5>
Source link