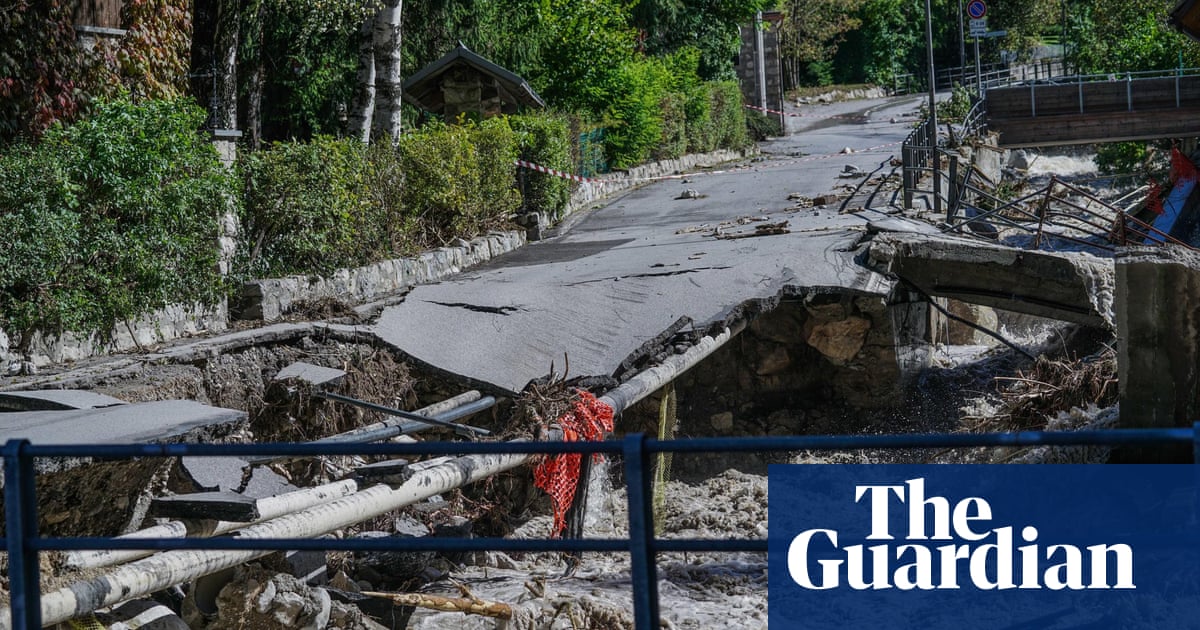 Floods from record rainfall in a mountainous region of France and Italy killed two people in Italy and left at least 24 people missing in the two countries.
A storm that moved overnight to southeastern France and then northern Italy caused flooding on both sides of the border, destroying bridges, blocking roads and isolating communities.
In the northern Italian region of Val d̵
7;Aosta, a firefighter died during a rescue operation. In the province of Vercelli, a body was found near where a man was swept away by floodwaters last Friday.
According to the civil protection authorities, sixteen people have disappeared in Italy, all but one traveling by car on the high mountain pass of the Col de Tende between France and Italy.
They included two German adults driving with their 11 and 6 year old nephews and a pair of siblings returning from France.
A spokesperson for the Italian fire brigade said a search was underway for a missing shepherd who was dragged into the floodwaters of the Col de Tende.
The spokesman, Luca Cari, said he suspected that other people reported missing in Italy had lost telephone contact, and at the moment it is not believed that they are in imminent danger.
The situation on the high mountain pass was complicated by the fact that French rescuers were unable to access their side of a tunnel due to damage from the floods, Cari said. Italian firefighters were searching the French side looking for people whose path may have been blocked.
In the Piedmont region of northern Italy, overnight rainfall reached levels never recorded since 1958. Up to 630 mm (24.8 in) of rain fell in a 24-hour period, according to Italian civil protection.
Hundreds of rescue operations were underway. Eleven campers have been rescued in the province of Vercelli, where floodwaters have reached a maximum in 20 years. The mountain rescue teams intervened to rescue seven people in the houses cut by the flood at the Terme di Valdieri.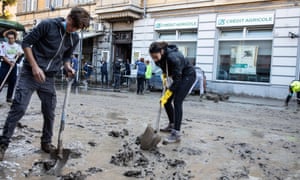 In southeastern France, the average rainfall of nearly a year fell in less than 12 hours in the mountainous area surrounding the city of Nice.
Local firefighters said at least eight people were missing, including two firefighters whose vehicle was washed away when the road collapsed during a rescue operation.
The mayor of Nice, Christian Estrosi, expressed his "emotion and sympathy" for the families. He said more than 100 homes were destroyed or badly damaged. Firefighters said several dozen people were evacuated from their homes overnight.
French President Emmanuel Macron expressed gratitude to the rescuers. "Together we will make it," he said.
Source link