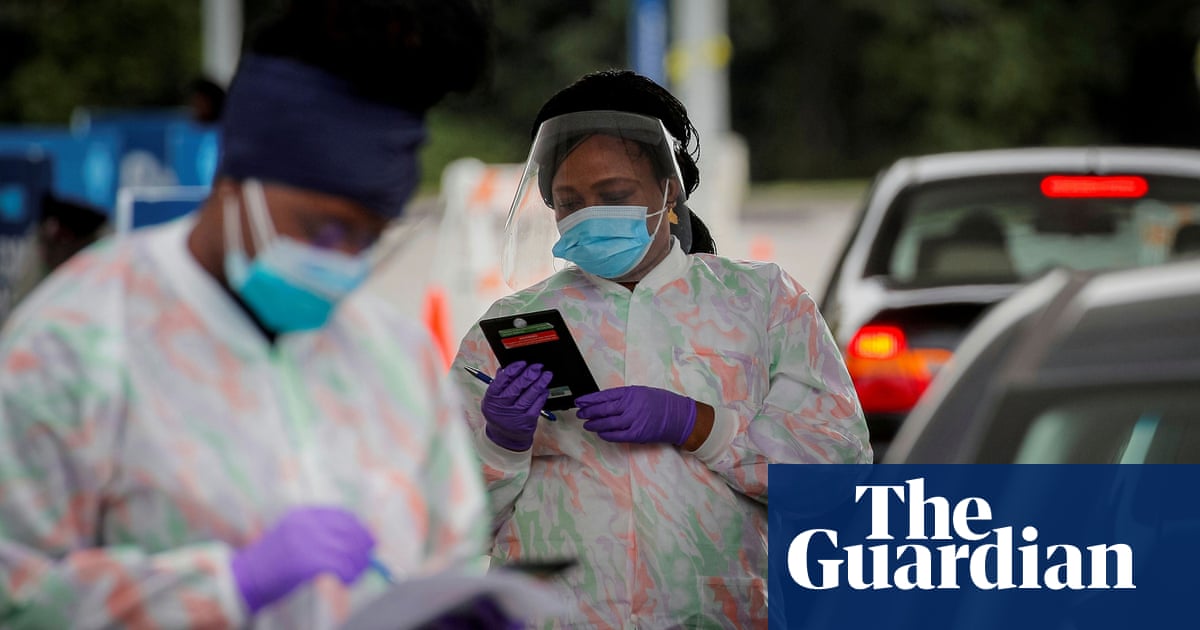 As the United States approaches 7 million cases of Covid-19, top public health officials are doubling down on warnings of a further increase in cases as they assert their trust in scientists as vaccine development becomes political.
As of Friday morning, the United States has 6,979,937 known cases of Covid-19. Cases continued to increase by tens of thousands each day, with the number of new cases per day increasing in 23 states this week while declining in 1
1 others. Earlier this week, the United States hit 200,000 deaths attributed to the coronavirus.
The Centers for Disease Control and Prevention (CDC) released a report this week showing that 20-year-old Americans were the main drivers of the virus, accounting for about 20 percent of positive cases, during the summer.
Health officials warn that an increase in cases could come as the country moves into autumn and winter.
Dr Anthony Fauci, the nation's foremost infectious disease expert, said the United States is technically still in the first wave of cases as the number of cases has never dropped to a baseline that would constitute the end of a ' wave and the pandemic is not under control.
Fauci has been busy trying to dispel concerns that the White House's refusal to be realistic about the timing of a vaccine release means that a vaccine, if made available soon, will be rushed and potentially unsafe.
Public health experts, including Fauci, say we will likely know if any of the vaccines currently in the final stages of clinical trials are safe and effective by November or December. It's unlikely to happen before Election Day on November 3 and won't be widely available until at least 2021.
Earlier this week, Donald Trump said it would be a "political move" if the Food and Drug Administration (FDA) releases stricter standards for a vaccine, saying the White House "may or may not approve" the release of such standards.
"I would support the scientists. I should do it, as a scientist, and I would express it, "Fauci said in response." I rely heavily on the decades-long experience of FDA scientists who say we should. Therefore, I should lean heavily on their side and support them. "
Stephen Hahn, the FDA commissioner, made similar promises to stay true to science at a hearing before Congress this week. "I fight for science. I will fight for the integrity of the agency and put the interests of the American people above all else, "he told lawmakers Wednesday.
While top health officials promise to remain loyal to scientists, the White House has been largely on the defensive. "You shouldn't be punished for doing something faster than people have done or thought," Trump's new coronavirus adviser, controversial Scott Atlas, said at a news conference Wednesday.
When asked later if he could confirm that there is no precise schedule for the vaccine to be released, Atlas said he is simply repeating what he has heard from the people in charge of vaccine development.
"It is very likely that we will have a vaccine before the end of the year," he said, although moments later he said that "no one can really say for sure when it will arrive. It is simply impossible."
Deborah Birx, once a mainstay of Coronavirus White House press meetings as part of the task force, but has rarely heard in public recently, would begin to question her role in the White House Coronavirus task force.
Sources told CNN that Birx views Atlas as an unhealthy influence on Trump. "The president has found someone who matches what he wants him to believe," said a source of Birx's views on Atlas. "There is no doubt that she feels her role has been diminished."
When asked to comment on the report yesterday at a press conference in Alabama, Birx did not openly contest it. Instead, he joked, "Do I look like a belittled person? I'll tell you it's the first time those adjectives have been used to describe my behavior."
Source link