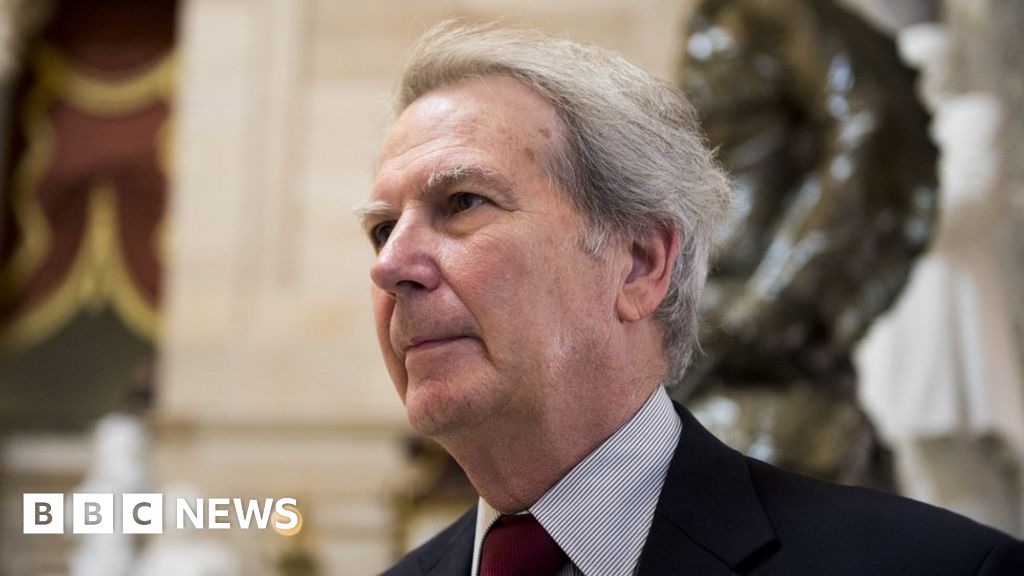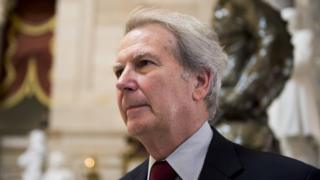 Republican Congressman Walter B Jones, known for changing the name of French fries in government cafeterias to "fries", is dead.
Mr. Jones was a keen supporter of the 2003 invasion of Iraq, and pushed for the name change of protest against France's opposition to the war.
But later he had a complete change of heart, becoming one of the most vocalic critics of war in his party.
His office confirmed that he died on February 1
0th, his 76th birthday.
Mr. Jones represented his district for 34 years, first in the state legislature of North Carolina, then in Congress.
You might also like it:
Relic of the Raj who instructed a nation
The woman who discovered the lost memories
At the time of his death, he was treated in a hospice in Greenville, North Carolina, having broken the his side last month. His office said his health declined after his fall on January 14th.
"Congressman Jones will be remembered for his honesty, faith and integrity," a statement from his office said.
"He was never afraid to take a position of principle, he was known for his independence and widely admired throughout the political spectrum, some perhaps did not agree with him, but everyone recognized that he did what he thought it was right ".
"Freedom Fries"
Like most Republicans – and a number of Democrats – Mr Jones supported President George W. Bush's resolution to use military force in Iraq to oust its leader Saddam Hussein.
Mr. Bush justified the invasion by claiming that Saddam Hussein had developed and hid weapons of mass destruction.
France, which threatened to veto the UN resolution authorizing military action led by the United States, was the most explicit in its opposition to the war.
In response, Mr. Jones and his Republican counterpart Robert W Ney pushed for the canteen of the House of Representatives to rename their French fries and the French toast "fries of freedom" and "toast of freedom".
The two members of the Congress were successful, and the new names were welcomed with honors and derision in equal measure.
In Iraq no weapons of mass destruction were found, and it was later revealed that war was justified using incorrect information
At the same time, Mr. Jones met with bereaved families whose loved ones were killed during the war. This caused him a dramatic change of heart and in 2005 he demanded that the troops be brought home.
He spoke candidly on several occasions of how deeply he regretted supporting the war, which led to the deaths of more than 140,000 Iraqis and Americans.
"I signed more than 12,000 letters to families and extended families who lost their loved ones in the wars in Iraq and Afghanistan," he told NPR in 2017. "For me it was asking God to forgive me for my mistake. . "
Source link