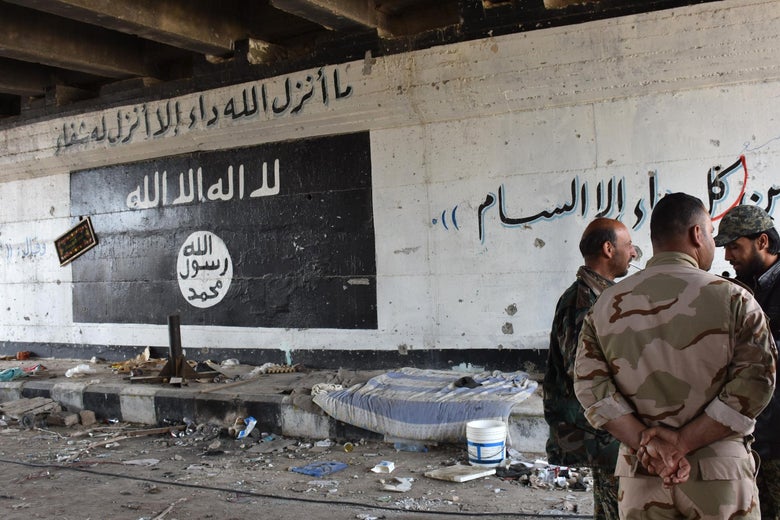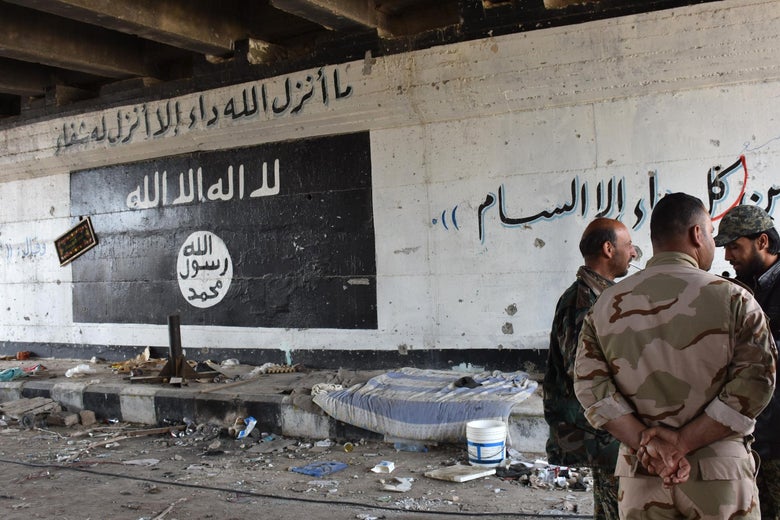 From April to June 2018, The New York Times ran a 10-part podcast series, titled Caliphate, in which journalist Rukmini Callimachi discussed her reports on ISIS fighters, as well as her many trips to Syria and Iraq. When the podcast was released, many in Canada were shocked to hear the voice of a young Canadian, who claimed he had fought for ISIS and then returned home to Canada. The man identified as Abu Huzayfah, yours kunya or nom de guerre, at times he seemed thoughtful and sorry, but at other times he seemed to betray his continued admiration for jihadism and the ISIS caliphate. Even worse, he admitted to Callimachi that he carried out executions while he was a member of the group. He went on to do many more interviews with Canadian media who confessed to various terrorist offenses.
Last week, however, all this media attention returned to haunt him. The Royal Canadian Mounted Police (RCMP), after a lengthy investigation into his alleged period with ISIS, arrested Huzayfah, accusing him of Hoax-Terrorist Activity. The implication of this accusation is that he made it all up, and he did it intentionally to "generate fear in our communities and create the illusion that there is a potential threat to Canadians."
Whether this can be proven or not, Huzayfah's claims and their reporting have had a direct impact on the radicalization debate in Canada and elsewhere.
Shortly after the podcast's release, the Canadian political establishment exploded at the prospect of an ISIS fighter walking casually through the streets of Toronto. The opposition Conservative Party went so far as to file a motion in Parliament, asking the government to come up with a strategy for dealing with Canadians who had traveled overseas to join or support ISIS, including women and children. In an election year, the government replied that returnees would be prosecuted where possible but that it had no obligation to facilitate the return of detained citizens to Syria. This was very different from Prime Minister Justin Trudeau's refrain during a 2015 debate on the government's right to revoke the citizenship of ISIS fighters: "A Canadian, he's a Canadian, he's a Canadian."
Reports also made it clear that in early 2018, Canadian officials were in contact with the Kurdish leadership about some sort of repatriation plan for Canadian ISIS fighters and family members in their custody following the loss of territory from part of ISIS, but this plan was quickly and mysteriously shelved in May 2018 afterwards Caliphate had started airing.
It is no exaggeration to say that the Huzayfah case – the podcast, and also the idea that people who carried out executions for ISIS could return to Canada and evade the prosecution – profoundly influenced the political debate on whether to repatriate men. , women and children in Kurdish custody. To date, Canada has refused to repatriate a single person from northeastern Syria, not even a five-year-old orphan named Amira. No other liberal democracy can match Canada's abysmal record on this issue.
Despite the damage Huzayfah's claims have caused, proving that he has committed a crime will not be easy. First, prosecutors will have to prove a negative – that he did not do the things he claimed – which, given Canada's far-reaching disclosure obligations, could mean having to disclose how the security services confirmed the lie. Second, prosecutors will have to prove beyond reasonable doubt that Huzayfah's false comments created a reasonable fear of fear that death, personal injury or property damage would result from terrorist activities. This means that his alleged misrepresentations about what he has done in the past would cause fear future damage. Finally, the Crown must prove beyond reasonable doubt that Huzayfah made those statements with the intent to provoke that fear.
This latter requirement seems to contradict what we personally know of his actions.
One of the authors of this piece (Amarasingam) has been in frequent contact with Huzayfah since December 2016, as a researcher but also as someone working on the reintegration of former extremists, and attempted to find religious leaders and advisers to talk to. . These intervention providers spent months of their time talking to Huzayfah, taking him out to lunches and coffee, providing him with reading material, encouraging him to focus on school, work, and so on. It is not entirely clear why he would have accepted all these private interventions if, as the RCMP argues, his intent was to create fear and anxiety in the public.
Furthermore, it is not clear what the public interest is in prosecuting Huzayfah for this crime now. The RCMP statement emphasizes the need for reporting and deterrence: reporting crime and preventing people from making such claims in the future. Putting aside the fact that we have long known that criminal sanctions are an ineffective form of deterrence, claiming to have committed terrorist offenses to multiple journalists would seem to suggest a lack of concern about the criminal consequences. It's hard to believe that the risk of facing a terror hoax charge would skew this calculation for others contemplating similar conduct.
The other reason offered by the RCMP is that Huzayfah's alleged false claims forced the security services to spend time and resources investigating his activities. However, some of his posts on social media platforms detailing his time in Syria should have been enough to get RCMP to look into his conduct. The fact that investigators apparently spent a lot of resources also suggests that there was a certain level of credibility in his claims and concern regarding his participation with ISIS. But there is nothing in Canadian law that justifies prosecuting anyone simply because officials did their job and cleared them of prosecution.
This case also paints a bad picture for the government of Canada. Apparently, officials aren't ready to do the job of returning and prosecuting ISIS members who committed atrocities overseas or reintegrating innocent Canadian children, but they will do what they can to prosecute wannabes who make them look bad.
'));else {
if (!0 === d.b.getConfig("enableSendAllBids")) return;
p.native = {
title: (t = e.native).products[0].title,
body: t.products[0].description,
sponsoredBy: t.advertiser.description,
icon: t.advertiser.logo,
image: t.products[0].image,
clickUrl: t.products[0].click_url,
privacyLink: t.privacy.optout_click_url,
privacyIcon: t.privacy.optout_image_url,
cta: t.products[0].call_to_action,
price: t.products[0].price,
impressionTrackers: t.impression_pixels.map(function
return t.url;
})
}, p.mediaType = h.c;
}
} else e.video ? (p.vastUrl = e.displayurl, p.mediaType = h.d) : p.ad = e.creative;
c.push(p);
}), c;
},
onTimeout: function onTimeout
T() && Criteo.PubTag.Adapters.Prebid.GetAdapter(t.auctionId).handleBidTimeout();
},
onBidWon: function onBidWon
T() && Criteo.PubTag.Adapters.Prebid.GetAdapter(t.auctionId).handleBidWon
},
onSetTargeting: function onSetTargeting
T() && Criteo.PubTag.Adapters.Prebid.GetAdapter(t.auctionId).handleSetTargeting
}
};
function T() {
return "undefined" != typeof Criteo && Criteo.PubTag && Criteo.PubTag.Adapters && Criteo.PubTag.Adapters.Prebid;
}
function C
return f.deepAccess(t, "mediaTypes.banner.sizes") || t.sizes;
}
function A(t, e) {
return Array.isArray(t[0]) ? t.map(function
return e
}) : [e
}
function S
return t[0] + "x" + t[1];
}
function I
return void 0 === t[0] && void 0 === t[1] ? "2x2" : t[0] + "x" + t[1];
}
function R
return void 0 !== f.deepAccess(t, "params.video") && void 0 !== f.deepAccess(t, "mediaTypes.video");
}
function x() {
try {
var t,
e,
r,
i,
o,
n = "criteo_fast_bid",
s = "// Hash: ",
a = y.getDataFromLocalStorage(n);
null !== a && (t = a.indexOf("n"), (e = a.substr(0, t).trim()).substr(0, s.length) !== s ? (f.logWarn("No hash found in FastBid"), y.removeDataFromLocalStorage(n)) : (r = e.substr(s.length), i = a.substr(t + 1), Object(p.verify)(i, r, g, b) ? (f.logInfo("Using Criteo FastBid"), (o = document.createElement("script")).type = "text/javascript", o.text = i, f.insertElement(o)) : (f.logWarn("Invalid Criteo FastBid found"), y.removeDataFromLocalStorage(n))));
} catch
}
Object(i.registerBidder)(s);
},
382: function _(t, e, r) {
"use strict";
Object.defineProperty(e, "__esModule", {
value: !0
});
var a = r(383),
p = r(384);
e.verify = function (t, e, r, i) {
var o = new a.BigInteger(a.b64toHex(e)),
n = new a.BigInteger(a.b64toHex(r)),
s = o.modPowInt(i, n);
return a.removeExtraSymbols(s.toHexString()) === p.Sha256.hash
};
},
383: function _(t, e, r) {
"use strict";
var i;
Object.defineProperty(e, "__esModule", {
value: !0
});
var o = (g.prototype.toHexString = function () {
if (this.s < 0) return "-" + this.negate().toHexString(); var t, e = !1, r = "", i = this.t, o = this.DB - i * this.DB % 4; if (0 < i--) for (o < this.DB && 0 < (t = this[i] >> o) && (e = !0, r = c
o < 4 ? (t = (this[i] & (1 << o) - 1) << 4 - o, t |= this[--i] >> (o += this.DB - 4)) : (t = this[i] >> (o -= 4) & 15, o <= 0 && (o += this.DB, --i)), 0 < t && (e = !0), e && (r += c } return e ? r : "0"; }, g.prototype.fromHexString = function if (null !== t) { this.t = 0, this.s = 0; for (var e = t.length, r = !1, i = 0; 0 <= --e;) { var o = p(t, e); o < 0 ? "-" == t.charAt(e) && (r = !0) : (r = !1, 0 == i ? this[this.t++] = o : i + 4 > this.DB ? (this[this.t - 1] |= (o & (1 << this.DB - i) - 1) << i, this[this.t++] = o >> this.DB - i) : this[this.t - 1] |= o << i, (i += 4) >= this.DB && (i -= this.DB));
}
this.clamp(), r && g.ZERO.subTo(this, this);
}
}, g.prototype.negate = function () {
var t = T();
return g.ZERO.subTo(this, t), t;
}, g.prototype.abs = function () {
return this.s < 0 ? this.negate() : this; }, g.prototype.mod = function var e = T(); return this.abs().divRemTo(t, null, e), this.s < 0 && 0 < e.compareTo(g.ZERO) && t.subTo(e, e), e; }, g.prototype.copyTo = function for (var e = this.t - 1; 0 <= e; --e) { t[e] = this[e]; } t.t = this.t, t.s = this.s; }, g.prototype.lShiftTo = function (t, e) { for (var r = t % this.DB, i = this.DB - r, o = (1 << i) - 1, n = Math.floor(t / this.DB), s = this.s << r & this.DM, a = this.t - 1; 0 <= a; --a) { e[a + n + 1] = this[a] >> i | s, s = (this[a] & o) << r; } for (a = n - 1; 0 <= a; --a) { is[a] = 0; } is[n] = s, e.t = this.t + n + 1, e.s = this.s, e.clamp(); }, g.prototype.invDigit = function () { if (this.t < 1) return 0; var t = this[0]; if (0 == (1 & t)) return 0; var e = 3 & t; return 0 < (e = (e = (e = (e = e * (2 - (15 & t) * e) & 15) * (2 - (255 & t) * e) & 255) * (2 - ((65535 & t) * e & 65535)) & 65535) * (2 - t * e % this.DV) % this.DV) ? this.DV - e : -e; }, g.prototype.dlShiftTo = function (t, e) { for (var r = this.t - 1; 0 <= r; --r) { is[r + t] = this[r]; } for (r = t - 1; 0 <= r; --r) { is[r] = 0; } e.t = this.t + t, e.s = this.s; }, g.prototype.squareTo = function for (var e = this.abs(), r = t.t = 2 * e.t; 0 <= --r;) { t[r] = 0; } for (r = 0; r < e.t - 1; ++r) { var i = e.am(r, e[r], t, 2 * r, 0, 1); (t[r + e.t] += e.am(r + 1, 2 * e[r], t, 2 * r + 1, i, e.t - r - 1)) >= e.DV && (t[r + e.t] -= e.DV, t[r + e.t + 1] = 1);
}
0 < t.t && (t[t.t - 1] += e.am(r, e[r], t, 2 * r, 0, 1)), t.s = 0, t.clamp(); }, g.prototype.multiplyTo = function (t, e) { var r = this.abs(), i = t.abs(), o = r.t; for (e.t = o + i.t; 0 <= --o;) { is[o] = 0; } for (o = 0; o < i.t; ++o) { is[o + r.t] = r.am(0, i[o], e, o, 0, r.t); } e.s = 0, e.clamp(), this.s != t.s && g.ZERO.subTo(e, e); }, g.prototype.divRemTo = function (t, e, r) { var i = t.abs(); if (!(i.t <= 0)) { var o = this.abs(); if (o.t < i.t) return null != e && e.fromHexString("0"), void (null != r && this.copyTo(r)); null == r && (r = T()); var n = T(), s = this.s, a = t.s, p = this.DB - C(i[i.t - 1]); 0 < p ? (i.lShiftTo(p, n), o.lShiftTo(p, r)) : (i.copyTo(n), o.copyTo(r)); var u = n.t, c = n[u - 1]; if (0 != c) { var d = c * (1 << this.F1) + (1 < u ? n[u - 2] >> this.F2 : 0),
h = this.FV / d,
f = (1 << this.F1) / d, l = 1 << this.F2, m = r.t, v = m - u, y = null == e ? T() : e; for (n.dlShiftTo(v, y), 0 <= r.compareTo(y) && (r[r.t++] = 1, r.subTo(y, r)), g.ONE.dlShiftTo(u, y), y.subTo(n, n); n.t < u;) { n[n.t++] = 0; } for (; 0 <= --v;) { var b = r[--m] == c ? this.DM : Math.floor(r[m] * h + (r[m - 1] + l) * f); if ((r[m] += n.am(0, b, r, v, 0, u)) < b) for (n.dlShiftTo(v, y), r.subTo(y, r); r[m] < --b;) { r.subTo(y, r); } } null != e && (r.drShiftTo(u, e), s != a && g.ZERO.subTo(e, e)), r.t = u, r.clamp(), 0 < p && r.rShiftTo(p, r), s < 0 && g.ZERO.subTo(r, r); } } }, g.prototype.rShiftTo = function (t, e) { e.s = this.s; var r = Math.floor(t / this.DB); if (r >= this.t) e.t = 0;else {
var i = t % this.DB,
o = this.DB - i,
n = (1 << i) - 1; e[0] = this[r] >> i;
for (var s = r + 1; s < this.t; ++s) { is[s - r - 1] |= (this[s] & n) << o, e[s - r] = this[s] >> i;
}
0 < i && (e[this.t - r - 1] |= (this.s & n) << o), e.t = this.t - r, e.clamp(); } }, g.prototype.drShiftTo = function (t, e) { for (var r = t; r < this.t; ++r) { is[r - t] = this[r]; } e.t = Math.max(this.t - t, 0), e.s = this.s; }, g.prototype.subTo = function (t, e) { for (var r = 0, i = 0, o = Math.min(t.t, this.t); r < o;) { i += this[r] - t[r], e[r++] = i & this.DM, i >>= this.DB;
}
if (t.t < this.t) { for (i -= t.s; r < this.t;) { i += this[r], e[r++] = i & this.DM, i >>= this.DB;
}
i += this.s;
} altro {
for (i += this.s; r < t.t;) { i -= t[r], e[r++] = i & this.DM, i >>= this.DB;
}
i -= t.s;
}
e.s = i < 0 ? -1 : 0, i < -1 ? is[r++] = this.DV + i : 0 < i && (e[r++] = i), e.t = r, e.clamp(); }, g.prototype.clamp = function () { for (var t = this.s & this.DM; 0 < this.t && this[this.t - 1] == t;) { --this.t; } }, g.prototype.modPowInt = function (t, e) { var r = new (t < 256 || e.isEven() ? d : f)(e); return this.exp(t, r); }, g.prototype.exp = function (t, e) { if (4294967295 < t || t < 1) return g.ONE; var r, i = T(), o = T(), n = e.convert(this), s = C for (n.copyTo(i); 0 <= --s;) { e.sqrTo(i, o), 0 < (t & 1 << s) ? e.mulTo(o, n, i) : (r = i, i = o, o = r); } return e.revert(i); }, g.prototype.isEven = function () { return 0 == (0 < this.t ? 1 & this[0] : this.s); }, g.prototype.compareTo = function var e = this.s - t.s; if (0 != e) return e; var r = this.t; if (0 != (e = r - t.t)) return this.s < 0 ? -e : e; for (; 0 <= --r;) { if (0 != (e = this[r] - t[r])) return e; } return 0; }, g.prototype.am1 = function (t, e, r, i, o, n) { for (; 0 <= --n;) { var s = e * this[t++] + r[i] + o; o = Math.floor(s / 67108864), r[i++] = 67108863 & s; } return o; }, g.prototype.am2 = function (t, e, r, i, o, n) { for (var s = 32767 & e, a = e >> 15; 0 <= --n;) { var p = 32767 & this u = this[t++] >> 15,
c = a * p + u * s;
o = ((p = s * p + ((32767 & c) << 15) + r[i] + (1073741823 & o)) >>> 30) + (c >>> 15) + a * u + (o >>> 30), r[i++] = 1073741823 & p;
}
return o;
}, g.prototype.am3 = function (t, e, r, i, o, n) {
for (var s = 16383 & e, a = e >> 14; 0 <= --n;) { var p = 16383 & this u = this[t++] >> 14,
c = a * p + u * s;
o = ((p = s * p + ((16383 & c) << 14) + r[i] + o) >> 28) + (c >> 14) + a * u, r[i++] = 268435455 & p;
}
return o;
}, g);
function g
null !== t && this.fromHexString
}
function T() {
return new o(null);
}
function C
var e,
r = 1;
return 0 != (e = t >>> 16) && (t = e, r += 16), 0 != (e = t >> 8) && (t = e, r += 8), 0 != (e = t >> 4) && (t = e, r += 4), 0 != (e = t >> 2) && (t = e, r += 2), 0 != (e = t >> 1) && (t = e, r += 1), r;
}
e.BigInteger = o, e.nbi = T, e.nbits = C;
for (var n = [], s = "0".charCodeAt(0), a = 0; a <= 9; ++a) { n[s++] = a; } for (s = "a".charCodeAt(0), a = 10; a < 36; ++a) { n[s++] = a; } for (s = "A".charCodeAt(0), a = 10; a < 36; ++a) { n[s++] = a; } function p(t, e) { var r = n[t.charCodeAt(e)]; return null == r ? -1 : r; } e.intAt = p; var u = "0123456789abcdefghijklmnopqrstuvwxyz"; function c return u.charAt } e.int2char = c; e.b64toHex = function for (var e = "", r = 0, i = 0, o = 0; o < t.length && "=" != t.charAt(o); ++o) { var n = "ABCDEFGHIJKLMNOPQRSTUVWXYZabcdefghijklmnopqrstuvwxyz0123456789+/".indexOf(t.charAt(o)); n < 0 || (r = 0 == r ? (e += c(n >> 2), i = 3 & n, 1) : 1 == r ? (e += c(i << 2 | n >> 4), i = 15 & n, 2) : 2 == r ? (e += c(i), e += c(n >> 2), i = 3 & n, 3) : (e += c(i << 2 | n >> 4), e += c(15 & n), 0));
}
return 1 == r && (e += c(i << 2)), e; }, e.removeExtraSymbols = function return t.replace(/^1f+00/, "").replace("3031300d060960864801650304020105000420"https://news.google.com/,""); }; var d = (h.prototype.convert = function return t.s < 0 || 0 <= t.compareTo(this.m) ? t.mod(this.m) : t; }, h.prototype.revert = function return t; }, h.prototype.reduce = function t.divRemTo(this.m, null, t); }, h.prototype.mulTo = function (t, e, r) { t.multiplyTo(e, r), this.reduce(r); }, h.prototype.sqrTo = function (t, e) { t.squareTo(e), this.reduce(e); }, h); function h this.m = t; } var f = (l.prototype.convert = function var e = T(); return t.abs().dlShiftTo(this.m.t, e), e.divRemTo(this.m, null, e), t.s < 0 && 0 < e.compareTo(o.ZERO) && this.m.subTo(e, e), e; }, l.prototype.revert = function var e = T(); return t.copyTo(e), this.reduce(e), e; }, l.prototype.reduce = function for (; t.t <= this.mt2;) { t[t.t++] = 0; } for (var e = 0; e < this.m.t; ++e) { var r = 32767 & t[e], i = r * this.mpl + ((r * this.mph + (t[e] >> 15) * this.mpl & this.um) << 15) & t.DM; for (t[r = e + this.m.t] += this.m.am(0, i, t, e, 0, this.m.t); t[r] >= t.DV;) {
t[r] -= t.DV, t[++r]++;
}
}
t.clamp(), t.drShiftTo(this.m.t, t), 0 <= t.compareTo(this.m) && t.subTo(this.m, t); }, l.prototype.mulTo = function (t, e, r) { t.multiplyTo(e, r), this.reduce(r); }, l.prototype.sqrTo = function (t, e) { t.squareTo(e), this.reduce(e); }, l); function l this.m = t, this.mp = t.invDigit(), this.mpl = 32767 & this.mp, this.mph = this.mp >> 15, this.um = (1 << t.DB - 15) - 1, this.mt2 = 2 * t.t; } function m var e = T(); return e.fromHexString(t.toString()), e; } e.nbv = m, o.ZERO = m(0), o.ONE = m(1), i = "Microsoft Internet Explorer" == navigator.appName ? (o.prototype.am = o.prototype.am2, 30) : "Netscape" != navigator.appName ? (o.prototype.am = o.prototype.am1, 26) : (o.prototype.am = o.prototype.am3, 28), o.prototype.DB = i, o.prototype.DM = (1 << i) - 1, o.prototype.DV = 1 << i; o.prototype.FV = Math.pow(2, 52), o.prototype.F1 = 52 - i, o.prototype.F2 = 2 * i - 52; }, 384: function _(t, e, r) { "use strict"; Object.defineProperty(e, "__esModule", { value: !0 }); var i = (S.hash = function t = S.utf8Encode(t || ""); for (var e = [1116352408, 1899447441, 3049323471, 3921009573, 961987163, 1508970993, 2453635748, 2870763221, 3624381080, 310598401, 607225278, 1426881987, 1925078388, 2162078206, 2614888103, 3248222580, 3835390401, 4022224774, 264347078, 604807628, 770255983, 1249150122, 1555081692, 1996064986, 2554220882, 2821834349, 2952996808, 3210313671, 3336571891, 3584528711, 113926993, 338241895, 666307205, 773529912, 1294757372, 1396182291, 1695183700, 1986661051, 2177026350, 2456956037, 2730485921, 2820302411, 3259730800, 3345764771, 3516065817, 3600352804, 4094571909, 275423344, 430227734, 506948616, 659060556, 883997877, 958139571, 1322822218, 1537002063, 1747873779, 1955562222, 2024104815, 2227730452, 2361852424, 2428436474, 2756734187, 3204031479, 3329325298], r = [1779033703, 3144134277, 1013904242, 2773480762, 1359893119, 2600822924, 528734635, 1541459225], i = (t += String.fromCharCode(128)).length / 4 + 2, o = Math.ceil(i / 16), n = new Array(o), s = 0; s < o; s++) { n[s] = new Array(16); for (var a = 0; a < 16; a++) { n[s][a] = t.charCodeAt(64 * s + 4 * a) << 24 | t.charCodeAt(64 * s + 4 * a + 1) << 16 | t.charCodeAt(64 * s + 4 * a + 2) << 8 | t.charCodeAt(64 * s + 4 * a + 3) << 0; } } var p = 8 * (t.length - 1) / Math.pow(2, 32), u = 8 * (t.length - 1) >>> 0;
for (n[o - 1][14] = Math.floor(p), n[o - 1][15] = u, s = 0; s < o; s++) { for (var c = new Array(64), d = 0; d < 16; d++) { c[d] = n[s][d]; } for (d = 16; d < 64; d++) { c[d] = S.q1(c[d - 2]) + c[d - 7] + S.q0(c[d - 15]) + c[d - 16] >>> 0;
}
for (var h = r[0], f = r[1], l = r[2], m = r[3], v = r[4], y = r[5], b = r[6], g = r[7], d = 0; d < 64; d++) { var T = g + S.z1(v) + S.Ch(v, y, b) + e[d] + c[d], C = S.z0(h) + S.Maj(h, f, l); g = b, b = y, y = v, v = m + T >>> 0, m = l, l = f, f = h, h = T + C >>> 0;
}
r[0] = r[0] + h >>> 0, r[1] = r[1] + f >>> 0, r[2] = r[2] + l >>> 0, r[3] = r[3] + m >>> 0, r[4] = r[4] + v >>> 0, r[5] = r[5] + y >>> 0, r[6] = r[6] + b >>> 0, r[7] = r[7] + g >>> 0;
}
for (var A = new Array(r.length), g = 0; g < r.length; g++) { A[g] = ("00000000" + r[g].toString(16)).slice(-8); } return A.join(""); }, S.utf8Encode = function (e) { try { return new TextEncoder().encode(e).reduce(function (t, e) { return t + String.fromCharCode(e); }, ""); } catch return unescape(encodeURIComponent(e)); } }, S.ROTR = function (t, e) { return e >>> t | e << 32 - t; }, S.z0 = function return S.ROTR(2, t) ^ S.ROTR(13, t) ^ S.ROTR(22, t); }, S.z1 = function return S.ROTR(6, t) ^ S.ROTR(11, t) ^ S.ROTR(25, t); }, S.q0 = function return S.ROTR(7, t) ^ S.ROTR(18, t) ^ t >>> 3;
}, S.q1 = function
return S.ROTR(17, t) ^ S.ROTR(19, t) ^ t >>> 10;
}, S.Ch = function (t, e, r) {
return t & e ^ ~t & r;
}, S.Maj = function (t, e, r) {
return t & e ^ t & r ^ e & r;
}, S);
function S() {}
e.Sha256 = i;
}
}, [380]);
pbjsChunk([187], {
481: function _(e, r, t) {
e.exports = t(482);
},
482: function _(e, r, t) {
"use strict";
Object.defineProperty(r, "__esModule", {
value: !0
}), t.d(r, "spec", function () {
return m;
});
var b = t(0),
y = t(2),
h = t(3),
i = t(11),
l = t.n(i),
a = t(483),
n = t.n(a),
s = t(1);
function v(e) {
return (v = "function" == typeof Symbol && "symbol" == _typeof(Symbol.iterator) ? function (e) {
return _typeof(e);
} : function (e) {
return e && "function" == typeof Symbol && e.constructor === Symbol && e !== Symbol.prototype ? "symbol" : _typeof(e);
})(e);
}
var o = [y.b, y.d],
g = 100,
w = 300,
x = 3600,
I = !0,
P = {
JPY: 1
};
function p(e) {
var r = {};
return r.id = e.bidId, r.ext = {}, r.ext.siteID = e.params.siteId, !e.params.hasOwnProperty("id") || "string" != typeof e.params.id && "number" != typeof e.params.id ? r.ext.sid = "".concat(e.params.size[0], "x").concat(e.params.size[1]) : r.ext.sid = String(e.params.id), e.params.hasOwnProperty("bidFloor") && e.params.hasOwnProperty("bidFloorCur") && (r.bidfloor = e.params.bidFloor, r.bidfloorcur = e.params.bidFloorCur), r;
}
function d(e) {
return Array.isArray(e) && 2 === e.length && n()(e[0]) && n()(e[1]);
}
function c(e, r) {
if (d(e)) return e[0] === r[0] && e[1] === r[1];
for (var t = 0; t < e.length; t++) { if (e } } function u(e, r, t, i) { var a = []; if (window.headertag && "function" == typeof window.headertag.getIdentityInfo) { var n, s = window.headertag.getIdentityInfo(); if (s && "object" === v(s)) for (var o in s) { !s.hasOwnProperty(o) || !(n = s[o]).responsePending && n.data && "object" === v(n.data) && Object.keys(n.data).length && a.push(n.data); } } var d, p = {}; p.id = e[0].bidderRequestId, p.imp = t, p.site = {}, p.ext = {}, p.ext.source = "prebid", e[0].schain && (p.source = { ext: { schain: e[0].schain } }), 0 < a.length && (p.user = {}, p.user.eids = a), document.referrer && "" !== document.referrer && (p.site.ref = document.referrer), r && (r.gdprConsent && ((d = r.gdprConsent).hasOwnProperty("gdprApplies") && (p.regs = { ext: { gdpr: d.gdprApplies ? 1 : 0 } }), d.hasOwnProperty("consentString") && (p.user = p.user || {}, p.user.ext = { consent: d.consentString || "" })), r.uspConsent && b.deepSetValue(p, "regs.ext.us_privacy", r.uspConsent), r.refererInfo && (p.site.page = r.refererInfo.referer)); var c = {}, u = r && r.bidderCode || "ix", m = h.b.getConfig(u); if (m) { if ("object" === v(m.firstPartyData)) { var f = m.firstPartyData, y = "?"; for (var l in f) { f.hasOwnProperty(l) && (y += "".concat(encodeURIComponent(l), "=").concat(encodeURIComponent(f[l]), "&")); } y = y.slice(0, -1), p.site.page += y; } "number" == typeof m.timeout && (c.t = m.timeout); } return c.s = e[0].params.siteId, c.v = i, c.r = JSON.stringify(p), c.ac = "j", c.sd = 1, 8.1 === i && (c.nf = 1), { method: "GET", url: "https://as-sec.casalemedia.com/cygnus", data: c }; } var m = { code: "ix", gvlid: 10, supportedMediaTypes: o, isBidRequestValid: function isBidRequestValid(e) { if (!d(e.params.size)) return b.logError("ix bidder params: bid size has invalid format."), !1; if (!c(e.sizes, e.params.size)) return b.logError("ix bidder params: bid size is not included in ad unit sizes."), !1; if (e.hasOwnProperty("mediaType") && !b.contains(o, e.mediaType)) return !1; if (e.hasOwnProperty("mediaTypes") && !b.deepAccess(e, "mediaTypes.banner.sizes") && !b.deepAccess(e, "mediaTypes.video.playerSize")) return !1; if ("string" != typeof e.params.siteId && "number" != typeof e.params.siteId) return b.logError("ix bidder params: siteId must be string or number value."), !1; var r, t, i = e.params.hasOwnProperty("bidFloor"), a = e.params.hasOwnProperty("bidFloorCur"); return !!(!i && !a || i && a && (r = e.params.bidFloor, t = e.params.bidFloorCur, Boolean("number" == typeof r && "string" == typeof t && t.match(/^[A-Z]{3}$/)))) || (b.logError("ix bidder params: bidFloor / bidFloorCur parameter has invalid format."), !1); }, buildRequests: function buildRequests(e, r) { for (var t, i, a = [], n = [], s = [], o = null, d = 0; d < e.length; d++) { (o = e[d]).mediaType !== y.d && !b.deepAccess(o, "mediaTypes.video") || (o.mediaType === y.d || c(o.mediaTypes.video.playerSize, o.params.size) ? s.push(function (e) { var r = p(e); r.video = b.deepClone(e.params.video), r.video.w = e.params.size[0], r.video.h = e.params.size[1]; var t = b.deepAccess(e, "mediaTypes.video.context"); return t && ("instream" === t ? r.video.placement = 1 : "outstream" === t ? r.video.placement = 4 : b.logWarn("ix bidder params: video context '".concat(t, "' is not supported"))), r; }(o)) : b.logError("Bid size is not included in video playerSize")), o.mediaType !== y.b && !b.deepAccess(o, "mediaTypes.banner") && (o.mediaType || o.mediaTypes) || n.push((i = void 0, (i = p(t = o)).banner = {}, i.banner.w = t.params.size[0], i.banner.h = t.params.size[1], i.banner.topframe = b.inIframe() ? 0 : 1, i)); } return 0 < n.length && a.push(u(e, r, n, 7.2)), 0 < s.length && a.push(u(e, r, s, 8.1)), a; }, interpretResponse: function interpretResponse(e, r) { var t = []; if (!e.hasOwnProperty("body") || !e.body.hasOwnProperty("seatbid")) return t; for (var i, a, n, s, o = e.body, d = o.seatbid, p = 0; p < d.length; p++) { if (d[p].hasOwnProperty("bid")) for (var c = d[p].bid, u = JSON.parse(r.data.r), m = 0; m < c.length; m++) { var f = function (r, e) { if (r) return l()(e, function (e) { return e.id === r; }); }(c[m].impid, u.imp); i = c[m], a = o.cur, n = f, s = void 0, s = {}, P.hasOwnProperty(a) ? s.cpm = i.price / P[a] : s.cpm = i.price / g, s.requestId = i.impid, s.dealId = b.deepAccess(i, "ext.dealid"), s.netRevenue = I, s.currency = a, s.creativeId = i.hasOwnProperty("crid") ? i.crid : "-", b.deepAccess(i, "ext.vasturl") ? (s.vastUrl = i.ext.vasturl, s.width = n.video.w, s.height = n.video.h, s.mediaType = y.d, s.ttl = x) : (s.ad = i.adm, s.width = i.w, s.height = i.h, s.mediaType = y.b, s.ttl = w), s.meta = {}, s.meta.networkId = b.deepAccess(i, "ext.dspid"), s.meta.brandId = b.deepAccess(i, "ext.advbrandid"), s.meta.brandName = b.deepAccess(i, "ext.advbrand"), t.push(s); } } return t; }, transformBidParams: function transformBidParams(e) { return b.convertTypes({ siteID: "number" }, e); }, getUserSyncs: function getUserSyncs(e) { return e.iframeEnabled ? [{ type: "iframe", url: "https://js-sec.indexww.com/um/ixmatch.html" }] : []; } }; Object(s.registerBidder)(m); } }, [481]); pbjsChunk([184], { 493: function _(e, t, r) { e.exports = r(494); }, 494: function _(e, t, r) { "use strict"; Object.defineProperty(t, "__esModule", { value: !0 }), r.d(t, "spec", function () { return l; }); var s = r(0), d = r(3), n = r(1), a = r(9); function g() { return (g = Object.assign || function (e) { for (var t = 1; t < arguments.length; t++) { var r = arguments for (var n in r) { Object.prototype.hasOwnProperty.call(r, n) && (e[n] = r[n]); } } return e; }).apply(this, arguments); } var o, i, c, u = Object(a.b)(), l = { code: "kargo", isBidRequestValid: function isBidRequestValid(e) { return !(!e || !e.params) && !!e.params.placementId; }, buildRequests: function buildRequests(e, t) { var r, n = d.b.getConfig("currency"), a = n && n.adServerCurrency || "USD", o = {}, i = {}; s._each(e, function (e) { o[e.bidId] = e.params.placementId, i[e.bidId] = e.sizes; }), 0 < e.length && e[0].userId && e[0].userId.tdid && (r = e[0].userId.tdid); var c = g({}, { sessionId: l._getSessionId(), requestCount: l._getRequestCount(), timeout: t.timeout, currency: a, cpmGranularity: 1, timestamp: new Date().getTime(), cpmRange: { floor: 0, ceil: 20 }, bidIDs: o, bidSizes: i, prebidRawBidRequests: e }, l._getAllMetadata(r, t.uspConsent)), u = encodeURIComponent(JSON.stringify(c)); return g({}, t, { method: "GET", url: "".concat("https://krk.kargo.com"https://news.google.com/,"/api/v2/bid"), data: "json=".concat(u), currency: a }); }, interpretResponse: function interpretResponse(e, t) { var r = e.body, n = []; for (var a in r) { var o = r[a], i = void 0; o.metadata && o.metadata.landingPageDomain && (i = { clickUrl: o.metadata.landingPageDomain }), n.push({ requestId: a, cpm: Number(o.cpm), width: o.width, height: o.height, ad: o.adm, ttl: 300, creativeId: o.id, dealId: o.targetingCustom, netRevenue: !0, currency: t.currency, meta: i }); } return n; }, getUserSyncs: function getUserSyncs(e) { var t = [], r = l._generateRandomUuid(), n = l._getClientId(); if (e.iframeEnabled && r && n) for (var a = 0; a < 5; a++) { t.push({ type: "iframe", url: "https://crb.kargo.com/api/v1/initsyncrnd/{UUID}?seed={SEED}&idx={INDEX}".replace("{UUID}", n).replace("{SEED}", r).replace("{INDEX}", a) }); } return t; }, _readCookie: function _readCookie(e) { if (!u.cookiesAreEnabled()) return null; for (var t = "".concat(e, "="), r = document.cookie.split(";"), n = 0; n < r.length; n++) { for (var a = r[n]; " " === a.charAt(0);) { a = a.substring(1, a.length); } if (0 === a.indexOf } return null; }, _getCrbFromCookie: function _getCrbFromCookie() { try { var e = JSON.parse(decodeURIComponent(l._readCookie("krg_crb"))); if (e && e.v) { var t = JSON.parse(atob(e.v)); if } return {}; } catch (e) { return {}; } }, _getCrbFromLocalStorage: function _getCrbFromLocalStorage() { try { return JSON.parse(atob(l._getLocalStorageSafely("krg_crb"))); } catch (e) { return {}; } }, _getCrb: function _getCrb() { var e = l._getCrbFromLocalStorage(); return Object.keys(e).length ? e : l._getCrbFromCookie(); }, _getKruxUserId: function _getKruxUserId() { return l._getLocalStorageSafely("kxkar_user"); }, _getKruxSegments: function _getKruxSegments() { return l._getLocalStorageSafely("kxkar_segs"); }, _getKrux: function _getKrux() { var e = l._getKruxSegments(), t = []; return e && (t = e.split(",")), { userID: l._getKruxUserId(), segments: t }; }, _getLocalStorageSafely: function _getLocalStorageSafely(e) { try { return u.getDataFromLocalStorage(e); } catch (e) { return null; } }, _getUserIds: function _getUserIds(e, t) { var r = l._getCrb(), n = { kargoID: r.userId, clientID: r.clientId, crbIDs: r.syncIds || {}, optOut: r.optOut, usp: t }; return e && (n.tdID = e), n; }, _getClientId: function _getClientId() { return l._getCrb().clientId; }, _getAllMetadata: function _getAllMetadata(e, t) { return { userIDs: l._getUserIds(e, t), krux: l._getKrux(), pageURL: window.location.href, rawCRB: l._readCookie("krg_crb"), rawCRBLocalStorage: l._getLocalStorageSafely("krg_crb") }; }, _getSessionId: function _getSessionId() { return o = o || l._generateRandomUuid(); }, _getRequestCount: function _getRequestCount() { return i === window.location.pathname ? ++c : (i = window.location.pathname, c = 0); }, _generateRandomUuid: function _generateRandomUuid() { try { var e = new Uint8Array(16); crypto.getRandomValues(e), e[6] = -177 & e[6] | 64, e[8] = -65 & e[8] | 128; var t = Array.prototype.map.call(new Uint8Array(e), function (e) { return ("00" + e.toString(16)).slice(-2); }).join(""); return t.slice(0, 8) + "-" + t.slice(8, 12) + "-" + t.slice(12, 16) + "-" + t.slice(16, 20) + "-" + t.slice(20); } catch (e) { return ""; } } }; Object(n.registerBidder)(l); } }, [493]); pbjsChunk([110], { 677: function _(e, r, t) { e.exports = t(678); }, 678: function _(e, r, t) { "use strict"; Object.defineProperty(r, "__esModule", { value: !0 }), t.d(r, "FASTLANE_ENDPOINT", function () { return o; }), t.d(r, "VIDEO_ENDPOINT", function () { return l; }), t.d(r, "SYNC_ENDPOINT", function () { return a; }), t.d(r, "spec", function () { return h; }), r.hasVideoMediaType = c, r.masSizeOrdering = S, r.determineRubiconVideoSizeId = C, r.getPriceGranularity = j, r.hasValidVideoParams = k, r.hasValidSupplyChainParams = T, r.encodeParam = w, r.resetUserSync = function () { R = !1; }; var g = t(0), i = t(1), b = t(3), u = t(2); function v(e, r) { return function (e) { if (Array.isArray(e)) return e; }(e) || function (e, r) { if ("undefined" == typeof Symbol || !(Symbol.iterator in Object(e))) return; var t = [], i = !0, n = !1, o = void 0; try { for (var a, s = e[Symbol.iterator](); !(i = (a = s.next()).done) && (t.push(a.value), !r || t.length !== r); i = !0) { ; } } catch (e) { n = !0, o = e; } finally { try { i || null == s.return || s.return(); } finally { if (n) throw o; } } return t; }(e, r) || function (e, r) { if (!e) return; if ("string" == typeof e) return n(e, r); var t = Object.prototype.toString.call(e).slice(8, -1); "Object" === t && e.constructor && (t = e.constructor.name); if ("Map" === t || "Set" === t) return Array.from(e); if ("Arguments" === t || /^(?:Ui|I)nt(?:8|16|32)(?:Clamped)?Array$/.test }(e, r) || function () { throw new TypeError("Invalid attempt to destructure non-iterable instance.nIn order to be iterable, non-array objects must have a [Symbol.iterator]() method."); }(); } function n(e, r) { (null == r || r > e.length) && (r = e.length);
for (var t = 0, i = new Array(r); t < r; t++) { io } return i; } function y() { return (y = Object.assign || function (e) { for (var r = 1; r < arguments.length; r++) { var t = arguments[r]; for (var i in t) { Object.prototype.hasOwnProperty.call(t, i) && (e[i] = t[i]); } } return e; }).apply(this, arguments); } function p(e, r, t) { return r in e ? Object.defineProperty(e, r, { value: t, enumerable: !0, configurable: !0, writable: !0 }) : e[r] = t, e; } function x(e) { return (x = "function" == typeof Symbol && "symbol" == _typeof(Symbol.iterator) ? function (e) { return _typeof(e); } : function (e) { return e && "function" == typeof Symbol && e.constructor === Symbol && e !== Symbol.prototype ? "symbol" : _typeof(e); })(e); } var o = "https://fastlane.rubiconproject.com/a/api/fastlane.json", l = "https://prebid-server.rubiconproject.com/openrtb2/auction", a = "https://eus.rubiconproject.com/usync.html", d = { FASTLANE: { id: "dt.id", keyv: "dt.keyv", pref: "dt.pref" }, PREBID_SERVER: { id: "id", keyv: "keyv" } }, f = { 1: "468x60", 2: "728x90", 5: "120x90", 8: "120x600", 9: "160x600", 10: "300x600", 13: "200x200", 14: "250x250", 15: "300x250", 16: "336x280", 17: "240x400", 19: "300x100", 31: "980x120", 32: "250x360", 33: "180x500", 35: "980x150", 37: "468x400", 38: "930x180", 39: "750x100", 40: "750x200", 41: "750x300", 42: "2x4", 43: "320x50", 44: "300x50", 48: "300x300", 53: "1024x768", 54: "300x1050", 55: "970x90", 57: "970x250", 58: "1000x90", 59: "320x80", 60: "320x150", 61: "1000x1000", 64: "580x500", 65: "640x480", 66: "930x600", 67: "320x480", 68: "1800x1000", 72: "320x320", 73: "320x160", 78: "980x240", 79: "980x300", 80: "980x400", 83: "480x300", 85: "300x120", 90: "548x150", 94: "970x310", 95: "970x100", 96: "970x210", 101: "480x320", 102: "768x1024", 103: "480x280", 105: "250x800", 108: "320x240", 113: "1000x300", 117: "320x100", 125: "800x250", 126: "200x600", 144: "980x600", 145: "980x150", 152: "1000x250", 156: "640x320", 159: "320x250", 179: "250x600", 195: "600x300", 198: "640x360", 199: "640x200", 213: "1030x590", 214: "980x360", 221: "1x1", 229: "320x180", 230: "2000x1400", 232: "580x400", 234: "6x6", 251: "2x2", 256: "480x820", 257: "400x600", 258: "500x200", 259: "998x200", 264: "970x1000", 265: "1920x1080", 274: "1800x200", 278: "320x500", 282: "320x400", 288: "640x380" }; g._each(f, function (e, r) { return f[e] = r; }); var h = { code: "rubicon", gvlid: 52, supportedMediaTypes: [u.b, u.d], isBidRequestValid: function isBidRequestValid(e) { if ("object" !== x(e.params)) return !1; for (var r = 0, t = ["accountId"https://news.google.com/,"siteId"https://news.google.com/,"zoneId"]; r < t.length; r++) { if (e.params[t[t[t[t[r]]= parseInt(e.params[t[t[t[t[r]]), isNaN(e.params[t[t[t[t[r]])) return g.logError("Rubicon: wrong format of accountId or siteId or zoneId."), !1; } var i = m(e, !0); return !!i && ("video" !== i || k(e)); }, buildRequests: function buildRequests(e, u) { var n, r = e.filter(function (e) { return "video" === m(e); }).map(function (e) { e.startTime = new Date().getTime(); var r, t, i = { id: e.transactionId, test: b.b.getConfig("debug") ? 1 : 0, cur: ["USD"], source: { tid: e.transactionId }, tmax: b.b.getConfig("TTL") || 1e3, imp: [{ exp: 300, id: e.adUnitCode, secure: 1, ext: p({}, e.bidder, e.params), video: g.deepAccess(e, "mediaTypes.video") || {} }], ext: { prebid: { cache: { vastxml: { returnCreative: !1 } }, targeting: { includewinners: !0, includebidderkeys: !1, pricegranularity: j(b.b) }, bidders: { rubicon: { integration: b.b.getConfig("rubicon.int_type") || "pbjs" } } } } }; "rubicon" !== e.bidder && (i.ext.prebid.aliases = p({}, e.bidder, "rubicon")), t = "function" != typeof e.getFloor || b.b.getConfig("rubicon.disableFloors") ? parseFloat(g.deepAccess(e, "params.floor")) : "object" !== x(r = e.getFloor({ currency: "USD", mediaType: "video", size: A(e, "video") })) || "USD" !== r.currency || isNaN(parseInt(r.floor)) ? void 0 : parseFloat(r.floor), isNaN if (!r) return; "object" === x(b.b.getConfig("app")) ? r.app = b.b.getConfig("app") : r.site = { page: I(t, e) }; "object" === x(b.b.getConfig("device")) && (r.device = b.b.getConfig("device")); t.params.video.language && ["site"https://news.google.com/,"device"].forEach(function (e) { r[e] && (r[e].content = y({ language: t.params.video.language }, r[e].content)); }); }(i, e, u), function (e, r) { "object" === x(e.imp[0].video) && void 0 === e.imp[0].video.skip && (e.imp[0].video.skip = r.params.video.skip); "object" === x(e.imp[0].video) && void 0 === e.imp[0].video.skipafter && (e.imp[0].video.skipafter = r.params.video.skipdelay); "object" === x(e.imp[0].video) && void 0 === e.imp[0].video.pos && ("atf" === r.params.position ? e.imp[0].video.pos = 1 : "btf" === r.params.position && (e.imp[0].video.pos = 3)); var t = A(r, "video"); e.imp[0].video.w = t[0], e.imp[0].video.h = t[1]; }(i, e); var n, o = _(e, "PREBID_SERVER"); o && g.deepSetValue(i, "user.ext.digitrust", o), u.gdprConsent && ("boolean" == typeof u.gdprConsent.gdprApplies && (n = u.gdprConsent.gdprApplies ? 1 : 0), g.deepSetValue(i, "regs.ext.gdpr", n), g.deepSetValue(i, "user.ext.consent", u.gdprConsent.consentString)), u.uspConsent && g.deepSetValue(i, "regs.ext.us_privacy", u.uspConsent), e.userId && "object" === x(e.userId) && (e.userId.tdid || e.userId.pubcid || e.userId.lipb || e.userId.idl_env) && (g.deepSetValue(i, "user.ext.eids", []), e.userId.tdid && i.user.ext.eids.push({ source: "adserver.org", uids: [{ id: e.userId.tdid, ext: { rtiPartner: "TDID" } }] }), e.userId.pubcid && i.user.ext.eids.push({ source: "pubcommon", uids: [{ id: e.userId.pubcid }] }), e.userId.lipb && e.userId.lipb.lipbid && (i.user.ext.eids.push({ source: "liveintent.com", uids: [{ id: e.userId.lipb.lipbid }] }), i.user.ext.tpid = { source: "liveintent.com", uid: e.userId.lipb.lipbid }, Array.isArray(e.userId.lipb.segments) && e.userId.lipb.segments.length && g.deepSetValue(i, "rp.target.LIseg", e.userId.lipb.segments)), e.userId.idl_env && i.user.ext.eids.push({ source: "liveramp.com", uids: [{ id: e.userId.idl_env }] })), !0 === b.b.getConfig("coppa") && g.deepSetValue(i, "regs.coppa", 1), e.schain && T(e.schain) && g.deepSetValue(i, "source.ext.schain", e.schain); var a, s = y({}, e.params.inventory, b.b.getConfig("fpd.context")), d = y({}, e.params.visitor, b.b.getConfig("fpd.user")); g.isEmpty(s) && g.isEmpty(d) || (a = { bidders: [u.bidderCode], config: { fpd: {} } }, g.isEmpty(s) || (a.config.fpd.site = s), g.isEmpty(d) || (a.config.fpd.user = d), g.deepSetValue(i, "ext.prebid.bidderconfig.0", a)); var c = g.deepAccess(e, "fpd.context.pbAdSlot"); return "string" == typeof c && c && g.deepSetValue(i.imp[0].ext, "context.data.adslot", c), e.storedAuctionResponse && g.deepSetValue(i.imp[0], "ext.prebid.storedauctionresponse.id", e.storedAuctionResponse.toString()), g.deepSetValue(i.imp[0], "ext.prebid.auctiontimestamp", u.auctionStart), { method: "POST", url: l, data: i, bidRequest: e }; }); return !0 !== b.b.getConfig("rubicon.singleRequest") ? r.concat(e.filter(function (e) { return "banner" === m(e); }).map(function (e) { var i = h.createSlotParams(e, u); return { method: "GET", url: o, data: h.getOrderedParams(i).reduce(function (e, r) { var t = i[r]; return g.isStr }, "") + "slots=1&rand=".concat(Math.random()), bidRequest: e }; })) : (n = e.filter(function (e) { return "banner" === m(e); }).reduce(function (e, r) { return (e[r.params.siteId] = e[r.params.siteId] || []).push(r), e; }, {}), r.concat(Object.keys(n).reduce(function (r, e) { var t, i; return t = n[e], i = 10, t.map(function (e, r) { return r % i == 0 ? t.slice(r, r + i) : null; }).filter(function (e) { return e; }).forEach(function (e) { var i = h.combineSlotUrlParams(e.map(function (e) { return h.createSlotParams(e, u); })); r.push({ method: "GET", url: o, data: h.getOrderedParams(i).reduce(function (e, r) { var t = i[r]; return g.isStr }, "") + "slots=".concat(e.length, "&rand=").concat(Math.random()), bidRequest: e }); }), r; }, []))); }, getOrderedParams: function getOrderedParams(e) { var r = /^tg_v/, t = /^tg_i/, i = ["account_id"https://news.google.com/,"site_id"https://news.google.com/,"zone_id"https://news.google.com/,"size_id"https://news.google.com/,"alt_size_ids"https://news.google.com/,"p_pos"https://news.google.com/,"gdpr"https://news.google.com/,"gdpr_consent"https://news.google.com/,"us_privacy"https://news.google.com/,"rp_schain"https://news.google.com/,"tpid_tdid"https://news.google.com/,"tpid_liveintent.com"https://news.google.com/,"tg_v.LIseg"https://news.google.com/,"dt.id"https://news.google.com/,"dt.keyv"https://news.google.com/,"dt.pref"https://news.google.com/,"rf"https://news.google.com/,"p_geo.latitude"https://news.google.com/,"p_geo.longitude"https://news.google.com/,"kw"].concat(Object.keys(e).filter(function (e) { return r.test(e); })).concat(Object.keys(e).filter(function (e) { return t.test(e); })).concat(["tk_flint"https://news.google.com/,"x_source.tid"https://news.google.com/,"x_source.pchain"https://news.google.com/,"p_screen_res"https://news.google.com/,"rp_floor"https://news.google.com/,"rp_secure"https://news.google.com/,"tk_user_key"]); return i.concat(Object.keys(e).filter(function (e) { return -1 === i.indexOf(e); })); }, combineSlotUrlParams: function combineSlotUrlParams(n) { if (1 === n.length) return n[0]; var i = n.reduce(function (r, t, i) { return Object.keys r.hasOwnProperty(e) || (r[e] = new Array(n.length)), r[e].splice(i, 1, t[e]); }), r; }, {}), o = new RegExp("^([^;]*)(;\1)+$"); return Object.keys(i).forEach(function (e) { var r = i[e].join(";"), t = r.match(o); io[e] = t ? t[1] : r; }), i; }, createSlotParams: function createSlotParams(e, r) { e.startTime = new Date().getTime(); var t, i = e.params, n = A(e, "banner"), o = v(i.latLong || [], 2), a = o[0], s = o[1], d = b.b.getConfig("rubicon.int_type"), c = { account_id: i.accountId, site_id: i.siteId, zone_id: i.zoneId, size_id: n[0], alt_size_ids: n.slice(1).join(",") || void 0, rp_floor: .01 < (i.floor = parseFloat(i.floor)) ? i.floor : .01, rp_secure: "1", tk_flint: "".concat(d || "pbjs_lite"https://news.google.com/,"_v3.23.0"), "x_source.tid": e.transactionId, "x_source.pchain": i.pchain, p_screen_res: [window.screen.width, window.screen.height].join("x"), tk_user_key: i.userId, "p_geo.latitude": isNaN(parseFloat(a)) ? void 0 : parseFloat(a).toFixed(4), "p_geo.longitude": isNaN(parseFloat(s)) ? void 0 : parseFloat(s).toFixed(4), "tg_fl.eid": e.code, rf: I(e, r) }; "function" != typeof e.getFloor || b.b.getConfig("rubicon.disableFloors") || (t = e.getFloor({ currency: "USD", mediaType: "banner", size: "*" }), c.rp_hard_floor = "object" !== x var u = y({}, i.visitor, b.b.getConfig("fpd.user")); Object.keys(u).forEach(function (e) { null != u[e] && "keywords" !== e && (c["tg_v.".concat(e)] = "object" !== x(u[e]) || Array.isArray(u[e]) ? u[e].toString() : JSON.stringify(u[e])); }); var p = y({}, i.inventory, b.b.getConfig("fpd.context")); Object.keys(p).forEach(function (e) { null != p[e] && "keywords" !== e && (c["tg_i.".concat(e)] = "object" !== x(p[e]) || Array.isArray(p[e]) ? p[e].toString() : JSON.stringify(p[e])); }); var l = (i.keywords || []).concat(g.deepAccess(b.b.getConfig("fpd.user"), "keywords") || [], g.deepAccess(b.b.getConfig("fpd.context"), "keywords") || []); c.kw = Array.isArray(l) && l.length ? l.join(",") : ""; var f = g.deepAccess(e, "fpd.context.pbAdSlot"); "string" == typeof f && f && (c["tg_i.dfp_ad_unit_code"] = f.replace(/^/+/, "")); var m = _(e, "FASTLANE"); return y(c, m), !0 === b.b.getConfig("coppa") && (c.coppa = 1), e.schain && T(e.schain) && (c.rp_schain = h.serializeSupplyChain(e.schain)), c; }, serializeSupplyChain: function serializeSupplyChain(e) { if (!T(e)) return ""; var r = e.ver, t = e.complete, i = e.nodes; return "".concat(r, ",").concat(t, "!").concat(h.serializeSupplyChainNodes(i)); }, serializeSupplyChainNodes: function serializeSupplyChainNodes(e) { var t = ["asi"https://news.google.com/,"sid"https://news.google.com/,"hp"https://news.google.com/,"rid"https://news.google.com/,"name"https://news.google.com/,"domain"]; return e.map(function (r) { return t.map(function (e) { return encodeURIComponent(r[e] || ""); }).join(","); }).join("!"); }, interpretResponse: function interpretResponse(d, e) { var c = e.bidRequest; if (!(d = d.body) || "object" !== x(d)) return []; if (d.seatbid) { var r = g.deepAccess(d, "ext.errors.rubicon"); Array.isArray(r) && 0 < r.length && g.logWarn("Rubicon: Error in video response"); var o = []; return d.seatbid.forEach(function (n) { (n.bid || []).forEach(function (e) { var r = { requestId: c.bidId, currency: d.cur || "USD", creativeId: e.crid, cpm: e.price || 0, bidderCode: n.seat, ttl: 300, netRevenue: !1 !== b.b.getConfig("rubicon.netRevenue"), width: e.w || g.deepAccess(c, "mediaTypes.video.w") || g.deepAccess(c, "params.video.playerWidth"), height: e.h || g.deepAccess(c, "mediaTypes.video.h") || g.deepAccess(c, "params.video.playerHeight") }; e.id && (r.seatBidId = e.id), e.dealid && (r.dealId = e.dealid); var t, i = g.deepAccess(d, "ext.responsetimemillis.rubicon"); c && i && (c.serverResponseTimeMs = i), g.deepAccess(e, "ext.prebid.type") === u.d ? (r.mediaType = u.d, (t = g.deepAccess(e, "ext.prebid.targeting")) && "object" === x }); }), o; } var t = d.ads; return "object" !== x(c) || Array.isArray(c) || "video" !== m(c) || "object" !== x if ("ok" !== r.status) return e; var i, n, o, a, s = Array.isArray(c) ? c return s && "object" === x(s) ? (i = { requestId: s.bidId, currency: "USD", creativeId: r.creative_id || "".concat(r.network || ""https://news.google.com/,"-").concat(r.advertiser || ""), cpm: r.cpm || 0, dealId: r.deal, ttl: 300, netRevenue: !1 !== b.b.getConfig("rubicon.netRevenue"), rubicon: { advertiserId: r.advertiser, networkId: r.network }, meta: { advertiserId: r.advertiser, networkId: r.network } }, r.creative_type && (i.mediaType = r.creative_type), r.creative_type === u.d ? (i.width = s.params.video.playerWidth, i.height = s.params.video.playerHeight, i.vastUrl = r.creative_depot_url, i.impression_id = r.impression_id, i.videoCacheKey = r.impression_id) : (i.ad = (o = r.script, a = r.impression_id, "n
nnx3c!-- Rubicon Project Ad Tag --x3en
nn
nn")), n = v(f[r.size_id].split("x").map(function (e) {
return Number(e);
}), 2), i.width = n[0], i.height = n[1]), i.rubiconTargeting = (Array.isArray(r.targeting) ? r.targeting : []).reduce(function (e, r) {
return e[r.key] = r.values[0], e;
}, {
rpfl_elemid: s.adUnitCode
}), e.push(i)) : g.logError("Rubicon: bidRequest undefined at index position:".concat
}, []).sort(function (e, r) {
return (r.cpm || 0) - (e.cpm || 0);
});
},
getUserSyncs: function getUserSyncs(e, r, t, i) {
if (!R && e.iframeEnabled) {
var n = "";
return t && "string" == typeof t.consentString && ("boolean" == typeof t.gdprApplies ? n += "?gdpr=".concat(Number(t.gdprApplies), "&gdpr_consent=").concat(t.consentString) : n += "?gdpr_consent=".concat(t.consentString)), i && (n += "".concat(n ? "&" : "?"https://news.google.com/,"us_privacy=").concat(encodeURIComponent(i))), R = !0, {
type: "iframe",
url: a + n
};
}
},
transformBidParams: function transformBidParams(e) {
return g.convertTypes({
accountId: "number",
siteId: "number",
zoneId: "number"
}, e);
}
};
function _(e, r) {
var t,
i = 0 < arguments.length && void 0 !== e ? e : {}, n = 1 < arguments.length ? r : void 0; if (!n || !d[n]) return null; var o = d[n]; var a = function () { var e = g.deepAccess(i, "userId.digitrustid.data"); if (e) return e; var r = window.DigiTrust && (b.b.getConfig("digiTrustId") || window.DigiTrust.getUser({ member: "T9QSFKPDN9" })); return r && r.success && r.identity || null; }(); if (!a || a.privacy && a.privacy.optout) return null; var s = (p(t = {}, o.id, a.id), p(t, o.keyv, a.keyv), t); return o.pref && (s[o.pref] = 0), s; } function I(e, r) { var t = b.b.getConfig("pageUrl"), t = e.params.referrer ? e.params.referrer : t || r.refererInfo.referer; return e.params.secure ? t.replace(/^http:/i, "https:") : t; } function A(e, r) { var t = e.params; if ("video" === r) { var i = []; return t.video && t.video.playerWidth && t.video.playerHeight ? i = [t.video.playerWidth, t.video.playerHeight] : Array.isArray(g.deepAccess(e, "mediaTypes.video.playerSize")) && 1 === e.mediaTypes.video.playerSize.length ? i = e.mediaTypes.video.playerSize[0] : Array.isArray(e.sizes) && 0 < e.sizes.length && Array.isArray(e.sizes[0]) && 1 < e.sizes[0].length && (i = e.sizes[0]), i; } var n = []; return Array.isArray(t.sizes) ? n = t.sizes : void 0 !== g.deepAccess(e, "mediaTypes.banner.sizes") ? n = s(e.mediaTypes.banner.sizes) : Array.isArray(e.sizes) && 0 < e.sizes.length ? n = s(e.sizes) : g.logWarn("Rubicon: no sizes are setup or found"), S(n); } function s(e) { return g.parseSizesInput(e).reduce(function (e, r) { var t = parseInt(f[r], 10); return t && e.push }, []); } function c(e) { return "object" === x(g.deepAccess(e, "params.video")) && void 0 !== g.deepAccess(e, "mediaTypes.".concat(u.d)); } function m(e, r) { var t = 1 < arguments.length && void 0 !== r && r; return c(e) ? -1 === ["outstream"https://news.google.com/,"instream"].indexOf(g.deepAccess(e, "mediaTypes.".concat(u.d, ".context"))) ? void (t && g.logError("Rubicon: mediaTypes.video.context must be outstream or instream")) : A(e, "video").length < 2 ? void (t && g.logError("Rubicon: could not determine the playerSize of the video")) : (t && g.logMessage("Rubicon: making video request for adUnit", e.adUnitCode), "video") : 0 === A(e, "banner").length ? void (t && g.logError("Rubicon: could not determine the sizes for banner request")) : (t && g.logMessage("Rubicon: making banner request for adUnit", e.adUnitCode), "banner"); } function S(e) { var n = [15, 2, 9]; return e.sort(function (e, r) { var t = n.indexOf(e), i = n.indexOf(r); return -1 < t || -1 < i ? -1 === t ? 1 : -1 === i ? -1 : t - i : e - r; }); } function C(e) { var r = parseInt(g.deepAccess(e, "params.video.size_id")); return isNaN(r) ? "outstream" === g.deepAccess(e, "mediaTypes.".concat(u.d, ".context")) ? 203 : 201 : r; } function j(e) { return { ranges: { low: [{ max: 5, increment: .5 }], medium: [{ max: 20, increment: .1 }], high: [{ max: 20, increment: .01 }], auto: [{ max: 5, increment: .05 }, { min: 5, max: 10, increment: .1 }, { min: 10, max: 20, increment: .5 }], dense: [{ max: 3, increment: .01 }, { min: 3, max: 8, increment: .05 }, { min: 8, max: 20, increment: .5 }], custom: e.getConfig("customPriceBucket") && e.getConfig("customPriceBucket").buckets }[e.getConfig("priceGranularity")] }; } function k(r) { var t = !0, e = Object.prototype.toString.call([]), i = Object.prototype.toString.call(0), n = { mimes: e, protocols: e, maxduration: i, linearity: i, api: e }; return Object.keys(n).forEach(function (e) { Object.prototype.toString.call(g.deepAccess(r, "mediaTypes.video." + e)) !== n[e] && (t = !1, g.logError("Rubicon: mediaTypes.video." + e + " is required and must be of type: " + n[e])); }), t; } function T(e) { var r = !1, t = ["asi"https://news.google.com/,"sid"https://news.google.com/,"hp"]; return e.nodes && ((r = e.nodes.reduce(function (e, r) { return e ? t.every(function (e) { return r[e]; }) : e; }, !0)) || g.logError("Rubicon: required schain params missing")), r; } function w(e, r) { return "rp_schain" === e ? "rp_schain=".concat(r) : "".concat(e, "=").concat(encodeURIComponent(r)); } var R = !1; Object(i.registerBidder)(h); } }, [677]); pbjsChunk([93], { 719: function _(e, t, r) { e.exports = r(720); }, 720: function _(e, t, r) { "use strict"; Object.defineProperty(t, "__esModule", { value: !0 }), r.d(t, "spec", function () { return o; }), r.d(t, "_isInbounds", function () { return a; }), t._getPlatform = v; var n = r(1), y = r(0), i = r(2), c = r(3), g = r(10), d = r(44); function h(e, t) { return function (e) { if (Array.isArray(e)) return e; }(e) || function (e, t) { if ("undefined" == typeof Symbol || !(Symbol.iterator in Object(e))) return; var r = [], n = !0, i = !1, s = void 0; try { for (var o, a = e[Symbol.iterator](); !(n = (o = a.next()).done) && (r.push(o.value), !t || r.length !== t); n = !0) { ; } } catch (e) { i = !0, s = e; } finally { try { n || null == a.return || a.return(); } finally { if (i) throw s; } } return r; }(e, t) || function (e, t) { if (!e) return; if ("string" == typeof e) return s(e, t); var r = Object.prototype.toString.call(e).slice(8, -1); "Object" === r && e.constructor && (r = e.constructor.name); if ("Map" === r || "Set" === r) return Array.from(e); if ("Arguments" === r || /^(?:Ui|I)nt(?:8|16|32)(?:Clamped)?Array$/.test(r)) return s(e, t); }(e, t) || function () { throw new TypeError("Invalid attempt to destructure non-iterable instance.nIn order to be iterable, non-array objects must have a [Symbol.iterator]() method."); }(); } function s(e, t) { (null == t || t > e.length) && (t = e.length);
for (var r = 0, n = new Array
n[r] = e[r];
}
return n;
}
function u() {
return (u = Object.assign || function (e) {
for (var t = 1; t < arguments.length; t++) { var r = arguments for (var n in r) { Object.prototype.hasOwnProperty.call(r, n) && (e[n] = r[n]); } } return e; }).apply(this, arguments); } function p(e, t, r) { return t in e ? Object.defineProperty(e, t, { value: r, enumerable: !0, configurable: !0, writable: !0 }) : e } var b = "sonobi", l = Object(y.generateUUID)(), o = { code: b, supportedMediaTypes: [i.b, i.d], isBidRequestValid: function isBidRequestValid(e) { if (!e.params) return !1; if (!e.params.ad_unit && !e.params.placement_id) return !1; if (!Object(y.deepAccess)(e, "mediaTypes.banner") && !Object(y.deepAccess)(e, "mediaTypes.video")) return !1; if (Object(y.deepAccess)(e, "mediaTypes.banner")) { if (!Object(y.deepAccess)(e, "mediaTypes.banner.sizes") && !e.params.sizes) return !1; } else if (Object(y.deepAccess)(e, "mediaTypes.video")) { if ("outstream" === Object(y.deepAccess)(e, "mediaTypes.video.context") && !e.params.sizes) return !1; if ("instream" === Object(y.deepAccess)(e, "mediaTypes.video.context") && !Object(y.deepAccess)(e, "mediaTypes.video.playerSize")) return !1; } return !0; }, buildRequests: function buildRequests(e, t) { var r = e.map(function (e) { var t = function (e) { if (e.params.ad_unit) return e.params.ad_unit; return e.params.placement_id; }(e); return /^[/]?[d]+[[[[[/].+[/]?]?$/.test }), n = {}; r.forEach(function (e) { u(n, e); }); var i = { key_maker: JSON.stringify(n), ref: t.refererInfo.referer, s: Object(y.generateUUID)(), pv: l, vp: v(), lib_name: "prebid", lib_v: "3.23.0", us: 0 }; c.b.getConfig("userSync") && c.b.getConfig("userSync").syncsPerBidder && (i.us = c.b.getConfig("userSync").syncsPerBidder), d.a.canBidderRegisterSync("iframe", b) ? i.ius = 1 : i.ius = 0, Object(y.deepAccess)(e[0], "params.hfa") && (i.hfa = Object(y.deepAccess)(e[0], "params.hfa")), e[0].params.referrer && (i.ref = e[0].params.referrer), t && t.gdprConsent && (i.gdpr = t.gdprConsent.gdprApplies ? "true" : "false", t.gdprConsent.consentString && (i.consent_string = t.gdprConsent.consentString)); var s = function var e = function () { var e = window.DigiTrust && (c.b.getConfig("digiTrustId") || window.DigiTrust.getUser({ member: t })); return e && e.success && e.identity || null; }(); if (!e || e.privacy && e.privacy.optout) return null; return e; }("fhnS5drwmH"); s && (i.digid = s.id, i.digkeyv = s.keyv), e[0].schain && (i.schain = JSON.stringify(e[0].schain)), Object(y.deepAccess)(e[0], "userId") && 0 < Object.keys(e[0].userId).length && (i.userid = JSON.stringify(e[0].userId)); var o = e[0].params.keywords; if (o && (i.kw = o), t && t.uspConsent && (i.us_privacy = t.uspConsent), Object(y.isEmpty)(n)) return null; var a = "https://apex.go.sonobi.com/trinity.json"; return Object(y.deepAccess)(e[0], "params.bid_request_url") && (a = Object(y.deepAccess)(e[0], "params.bid_request_url")), { method: "GET", url: a, withCredentials: !0, data: i, bidderRequests: e }; }, interpretResponse: function interpretResponse(e, l) { var f = e.body, m = [], v = l.data.ref; return 0 === Object.keys(f.slots).length || Object.keys(f.slots).forEach(function (e) { var t = f.slots[e], r = e.split("|").slice(-1)[0], n = function (e, t) { for (var r = 0; r < e.length; r++) { if (e[r].bidId === t) return e[r]; } }(l.bidderRequests, r), i = null; "video" === t.sbi_ct && (i = "video"https://news.google.com/,"outstream" === Object(y.deepAccess)(n, "mediaTypes.video.context") && (i = "outstream")); var s, o, a, c, d, u, p, b = j(i, v); t.sbi_aid && t.sbi_mouse && t.sbi_size && (a = void 0 === (o = (s = h(t.sbi_size.split("x"), 2))[0]) ? 1 : o, d = void 0 === (c = s[1]) ? 1 : c, u = { requestId: r, cpm: Number(t.sbi_mouse), width: Number(a), height: Number(d), ad: b(f.sbi_dc, t.sbi_aid), ttl: 500, creativeId: t.sbi_crid || t.sbi_aid, aid: t.sbi_aid, netRevenue: !0, currency: "USD" }, t.sbi_dozer && (u.dealId = t.sbi_dozer), "video" === i ? (u.mediaType = "video", u.vastUrl = b(f.sbi_dc, t.sbi_aid), delete u.ad, delete u.width, delete u.height) : "outstream" === i && n && (u.mediaType = "video", u.vastUrl = b(f.sbi_dc, t.sbi_aid), u.renderer = function (e, t) { var r = 2 < arguments.length && void 0 !== arguments[2] ? argomenti[2] : {}, n = g.a.install({ id: t.aid, url: "https://mtrx.go.sonobi.com/sbi_outstream_renderer.js", config: r, loaded: !1, adUnitCode: e }); try { n.setRender(O); } catch (e) { Object(y.logWarn)("Prebid Error calling setRender on renderer", e); } return n.setEventHandlers({ impression: function impression() { return Object(y.logMessage)("Sonobi outstream video impression event"); }, loaded: function loaded() { return Object(y.logMessage)("Sonobi outstream video loaded event"); }, ended: function ended() { Object(y.logMessage)("Sonobi outstream renderer video event"); } }), n; }(n.adUnitCode, u, Object(y.deepAccess)(n, "renderer.options")), p = Object(y.deepAccess)(n, "params.sizes"), Array.isArray(p) && Array.isArray(p[0]) && (p = p[0]), p && (u.width = p[0], u.height = p[1])), m.push(u)); }), m; }, getUserSyncs: function getUserSyncs(e, t) { var r = []; try { e.pixelEnabled && t[0].body.sbi_px.forEach(function (e) { r.push({ type: e.type, url: e.url }); }); } catch (e) {} return r; } }; function f(e) { return Object(y.deepAccess)(e, "mediaTypes.video") ? "" : e.params.sizes ? Object(y.parseSizesInput)(e.params.sizes).join(",") : Object(y.deepAccess)(e, "mediaTypes.banner.sizes") ? Object(y.parseSizesInput)(Object(y.deepAccess)(e, "mediaTypes.banner.sizes")).join(",") : e.sizes ? Object(y.parseSizesInput)(e.sizes).join(",") : void 0; } function m(e) { return e.params.floor ? "|f=".concat(e.params.floor) : ""; } var j = function j(i, s) { return function (e, t) { return "video" === i || "outstream" === i ? (r = t, n = s, "https://".concat(e, "apex.go.sonobi.com/vast.xml?vid=").concat(r, "&ref=").concat(encodeURIComponent(n))) : '';
var r, n;
};
};
var a = function a(e) {
var r = 0 < arguments.length && void 0 !== e ? e : window; return function () { var e = 0 < arguments.length && void 0 !== arguments[0] ? argomenti[0] : 0, t = 1 < arguments.length && void 0 !== arguments[1] ? arguments[1] : Number.MAX_SAFE_INTEGER; return r.innerWidth >= e && r.innerWidth < t; }; }; function v() { var e = 0 < arguments.length && void 0 !== arguments[0] ? argomenti[0] : window, t = a(e), r = 992, n = 768; return t(0, 768) ? "mobile" : t(n, r) ? "tablet" : "desktop"; } function O(i) { i.renderer.push(function () { var e = h(i.getSize().split("x"), 2), t = e[0], r = e[1], n = new window.SbiOutstreamRenderer(); n.init({ vastUrl: i.vastUrl, height: r, width: t }), n.setRootElement(i.adUnitCode); }); } Object(n.registerBidder)(o); } }, [719]); pbjsChunk([85], { 741: function _(e, r, t) { e.exports = t(742); }, 742: function _(e, r, t) { "use strict"; Object.defineProperty(r, "__esModule", { value: !0 }), t.d(r, "spec", function () { return n; }); var a = t(1), d = t(0), p = 12, o = 11, c = 0, u = 22, n = { code: "teads", supportedMediaTypes: ["video"https://news.google.com/,"banner"], isBidRequestValid: function isBidRequestValid(e) { var r, t, a = !1; return void 0 !== e.params && (r = i(d.getValue(e.params, "placementId")), t = i(d.getValue(e.params, "pageId")), a = r && t), a || d.logError("Teads placementId and pageId parameters are required. Bid aborted."), a; }, buildRequests: function buildRequests(e, r) { var t = e.map(I), a = { referrer: function (e) { var r = ""; e && e.refererInfo && e.refererInfo.referer && (r = e.refererInfo.referer); return r; }(r), data: t, deviceWidth: screen.width, hb_version: "3.23.0" }; is[0].schain && (a.schain = e[0].schain); var n, d, i, s = r.gdprConsent; return r && s && (n = "boolean" == typeof s.gdprApplies, d = "string" == typeof s.consentString, i = n ? function (e, r, t) { var a = p; e ? function (e, r) { return e && 1 === r ? e.hasGlobalScope || e.hasGlobalConsent : !(!e || 2 !== r) && !e.isServiceSpecific; }(r, t) && (a = o) : a = c; return a; }(s.gdprApplies, s.vendorData, s.apiVersion) : u, a.gdpr_iab = { consent: d ? s.consentString : "", status: i, apiVersion: s.apiVersion }), r && r.uspConsent && (a.us_privacy = r.uspConsent), { method: "POST", url: "https://a.teads.tv/hb/bid-request", data: JSON.stringify(a) }; }, interpretResponse: function interpretResponse(e) { var t = []; return (e = e.body).responses && e.responses.forEach(function (e) { var r = { cpm: e.cpm, width: e.width, height: e.height, currency: e.currency, netRevenue: !0, ttl: e.ttl, ad: e.ad, requestId: e.bidId, creativeId: e.creativeId, placementId: e.placementId }; e.dealId && (r.dealId = e.dealId), t.push(r); }), t; } }; function I(e) { var r, t = {}, a = d.getValue(e.params, "placementId"), n = d.getValue(e.params, "pageId"); return t.sizes = (r = e, d.parseSizesInput(function (e) { var r = d.deepAccess(e, "mediaTypes.video.playerSize"), t = d.deepAccess(e, "mediaTypes.video.sizes"), a = d.deepAccess(e, "mediaTypes.banner.sizes"); return d.isArray(a) || d.isArray(r) || d.isArray return d.isArray(e) && (d.isArray(e[0]) ? e.forEach(function (e) { r.push(e); }) : r.push(e)), r; }, []) : e.sizes; }(r))), t.bidId = d.getBidIdParameter("bidId", e), t.bidderRequestId = d.getBidIdParameter("bidderRequestId", e), t.placementId = parseInt(a, 10), t.pageId = parseInt(n, 10), t.adUnitCode = d.getBidIdParameter("adUnitCode", e), t.auctionId = d.getBidIdParameter("auctionId", e), t.transactionId = d.getBidIdParameter("transactionId", e), t; } function i(e) { return 0 < parseInt(e); } Object(a.registerBidder)(n); } }, [741]); pbjsChunk([76], { 761: function _(r, e, t) { r.exports = t(762); }, 762: function _(r, e, t) { "use strict"; Object.defineProperty(e, "__esModule", { value: !0 }), t.d(e, "tripleliftAdapterSpec", function () { return s; }); var n = t(2), i = t(1), o = t(0), u = t(3); function p(r) { return function (r) { if (Array.isArray(r)) return d(r); }(r) || function (r) { if ("undefined" != typeof Symbol && Symbol.iterator in Object(r)) return Array.from(r); }(r) || function (r, e) { if (!r) return; if ("string" == typeof r) return d(r, e); var t = Object.prototype.toString.call(r).slice(8, -1); "Object" === t && r.constructor && (t = r.constructor.name); if ("Map" === t || "Set" === t) return Array.from(r); if ("Arguments" === t || /^(?:Ui|I)nt(?:8|16|32)(?:Clamped)?Array$/.test }(r) || function () { throw new TypeError("Invalid attempt to spread non-iterable instance.nIn order to be iterable, non-array objects must have a [Symbol.iterator]() method."); }(); } function d(r, e) { (null == e || e > r.length) && (e = r.length);
for (var t = 0, n = new Array(e); t < e; t++) { n } return n; } var a = !0, c = null, s = { code: "triplelift", supportedMediaTypes: [n.b], isBidRequestValid: function isBidRequestValid(r) { return void 0 !== r.params.inventoryCode; }, buildRequests: function buildRequests(r, e) { var t, n = "https://tlx.3lift.com/header/auction?", i = function (r) { var e = {}, t = r[0].schain; e.imp = r.map(function (r, e) { return { id: e, tagid: r.params.inventoryCode, floor: r.params.floor, banner: { format: r.sizes.filter(l).map(function (r) { return { w: r[0], h: r[1] }; }) } }; }); var n = [].concat(p(function (r) { return f(r, "tdid"https://news.google.com/,"adserver.org"https://news.google.com/,"TDID"); }(r)), p(function (r) { return f(r, "idl_env"https://news.google.com/,"liveramp.com"https://news.google.com/,"idl"); }(r)), p(function (r) { return f(r, "criteoId"https://news.google.com/,"criteo.com"https://news.google.com/,"criteoId"); }(r))); 0 < n.length && (e.user = { ext: { eids: n } }); t && (e.ext = { schain: t }); return e; }(r); return n = o.tryAppendQueryString(n, "lib"https://news.google.com/,"prebid"), n = o.tryAppendQueryString(n, "v"https://news.google.com/,"3.23.0"), e && e.refererInfo && (t = e.refererInfo.referer, n = o.tryAppendQueryString(n, "referrer", t)), e && e.timeout && (n = o.tryAppendQueryString(n, "tmax", e.timeout)), e && e.gdprConsent && (void 0 !== e.gdprConsent.gdprApplies && (a = e.gdprConsent.gdprApplies, n = o.tryAppendQueryString(n, "gdpr", a.toString())), void 0 !== e.gdprConsent.consentString && (c = e.gdprConsent.consentString, n = o.tryAppendQueryString(n, "cmp_cs", c))), e && e.uspConsent && (n = o.tryAppendQueryString(n, "us_privacy", e.uspConsent)), !0 === u.b.getConfig("coppa") && (n = o.tryAppendQueryString(n, "coppa", !0)), n.lastIndexOf("&") === n.length - 1 && (n = n.substring(0, n.length - 1)), o.logMessage("tlCall request built: " + n), { method: "POST", url: n, data: i, bidderRequest: e }; }, interpretResponse: function interpretResponse(r, e) { var t = e.bidderRequest; return (r.body.bids || []).map(function (r) { return function (r, e) { var t = {}, n = e.width || 1, i = e.height || 1, u = e.deal_id || "", o = e.crid || ""; 0 != e.cpm && e.ad && (t = { requestId: r.bids[e.imp_id].bidId, cpm: e.cpm, width: n, height: i, netRevenue: !0, ad: e.ad, creativeId: o, dealId: u, currency: "USD", ttl: 300, tl_source: e.tl_source }); return t; }(t, r); }); }, getUserSyncs: function getUserSyncs(r, e, t, n) { var i = function (r) { if (!r) return; if (r.iframeEnabled) return "iframe"; if (r.pixelEnabled) return "image"; }(r); if (i) { var u = "https://eb2.3lift.com/sync?"; return "image" === i && (u = o.tryAppendQueryString(u, "px", 1), u = o.tryAppendQueryString(u, "src"https://news.google.com/,"prebid")), null !== c && (u = o.tryAppendQueryString(u, "gdpr", a), u = o.tryAppendQueryString(u, "cmp_cs", c)), n && (u = o.tryAppendQueryString(u, "us_privacy", n)), [{ type: i, url: u }]; } } }; function f(r, e, t, n) { return r.map((o = e, function (r) { return r && r.userId && r.userId[o]; })).filter(function (r) { return !!r; }).map((i = t, u = n, function (r) { return { source: i, uids: [{ id: r, ext: { rtiPartner: u } }] }; })); var i, u, o; } function l(r) { return 2 === r.length && "number" == typeof r[0] && "number" == typeof r[1]; } Object(i.registerBidder)(s); } }, [761]); pbjsChunk([75], { 763: function _(e, r, t) { e.exports = t(764); }, 764: function _(e, r, t) { "use strict"; Object.defineProperty(r, "__esModule", { value: !0 }), t.d(r, "spec", function () { return v; }); var m = t(0), s = t(1), o = t(10), c = t(2), f = "Bid from response has no auid parameter - ", l = "Bid from response has no adm parameter - ", p = "Array of bid objects is empty", g = "Can't find in requested bids the bid with auid - ", u = "Seatbid array from response has empty item", y = "Response is empty", b = "Response has empty seatbid array", h = "Seatbid from response has no array of bid objects - ", v = { code: "trustx", supportedMediaTypes: [c.b, c.d], isBidRequestValid: function isBidRequestValid(e) { return !!e.params.uid; }, buildRequests: function buildRequests(e, r) { var a, o, p = [], u = {}, c = {}, f = {}, l = "net"; (e || []).forEach(function (e) { "gross" === e.params.priceType && (l = "gross"), o = e.bidderRequestId; var r = e.params.uid, t = e.adUnitCode; p.push(r); var s, n = m.parseSizesInput(e.sizes); a || m.isEmpty(e.params.keywords) || (0 < (s = m.transformBidderParamKeywords(e.params.keywords)).length && s.forEach(E), a = s), c[r] || (c[r] = {}); var d = c[r]; d adUnitCode: t, bids: [e], parents: [] }; var i = d n.forEach(function (e) { f[e] = !0, u[r] || (u[r] = {}), u[r][e] ? u[r][e].push(i) : u[r][e] = [i], i.parents.push({ parent: u[r], key: e, uid: r }); }); }); var t = { pt: l, auids: p.join(","), sizes: m.getKeys(f).join(","), r: o, wrapperType: "Prebid_js", wrapperVersion: "3.23.0" }; return a && (t.keywords = JSON.stringify(a)), r && (r.refererInfo && r.refererInfo.referer && (t.u = r.refererInfo.referer), r.timeout && (t.wtimeout = r.timeout), r.gdprConsent && (r.gdprConsent.consentString && (t.gdpr_consent = r.gdprConsent.consentString), t.gdpr_applies = "boolean" == typeof r.gdprConsent.gdprApplies ? Number(r.gdprConsent.gdprApplies) : 1), r.uspConsent && (t.us_privacy = r.uspConsent)), { method: "GET", url: "https://sofia.trustx.org/hb", data: m.parseQueryStringParameters bidsMap: u }; }, interpretResponse: function interpretResponse(e, r, t) { var s = 2 < arguments.length && void 0 !== t ? t : o.a; e = e && e.body; var n, d = [], i = r.bidsMap, a = r.data.pt; return e ? e.seatbid && !e.seatbid.length && (n = b) : n = y, !n && e.seatbid && e.seatbid.forEach(function (e) { !function (e, d, r, t, s) { if (!e) return; var n; e.auid || (n = f + JSON.stringify(e)); { var i, a, o, p, u; e.adm ? (i = d[e.auid]) ? (a = "".concat(e.w, "x").concat(e.h), i[a] && (o = i[a][0], p = o.bids.shift(), u = { requestId: p.bidId, bidderCode: v.code, cpm: e.price, width: e.w, height: e.h, creativeId: e.auid, currency: "USD", netRevenue: "gross" !== r, ttl: 360, dealId: e.dealid }, "video" === e.content_type ? (u.vastXml = e.adm, u.mediaType = c.d, u.adResponse = { content: u.vastXml }, p.renderer || p.mediaTypes && p.mediaTypes.video && "outstream" !== p.mediaTypes.video.context || (u.renderer = function (e, r) { var t = r.install({ id: e.id, url: e.url, loaded: !1 }); try { t.setRender(w); } catch (e) { m.logWarn("Prebid Error calling setRender on renderer", e); } return t; }({ id: p.bidId, url: "https://acdn.adnxs.com/video/outstream/ANOutstreamVideo.js" }, s))) : (u.ad = e.adm, u.mediaType = c.b), t.push(u), o.bids.length || o.parents.forEach(function (e) { var r = e.parent, t = e.key, s = e.uid, n = r -1 < n && r }))) : n = g + e.auid : n = l + JSON.stringify(e); } n && m.logError(n); }(function (e) { e ? e.bid ? e.bid[0] || m.logError(p) : m.logError(h + JSON.stringify(e)) : m.logError(u); return e && e.bid && e.bid[0]; }(e), i, a, d, s); }), n && m.logError(n), d; }, getUserSyncs: function getUserSyncs(e) { if (e.pixelEnabled) return [{ type: "image", url: "https://sofia.trustx.org/push_sync" }]; } }; function E(e) { var r; r = e.value, m.isArray(r) && 0 < r.length && "" === e.value[0] && delete e.value; } function w(e) { e.renderer.push(function () { window.ANOutstreamVideo.renderAd({ targetId: e.adUnitCode, adResponse: e.adResponse }); }); } Object(s.registerBidder)(v); } }, [763]); pbjs.processQueue(); }, {}]; window.modules["via.legacy"] = [function(require,module,exports){"use strict"; DS.service("via", function () { "use strict"; // remove `via` from url, to be used after amplitude logs it to prevent users from sharing such urls function removeFromLocation() { var url = new URL(location.href); url.searchParams.delete("via"); history.replaceState(null, "", url.toString()); } // and add `via` param to any outbound links function addViaToUrl(href, via) { if (!href || href.substr(0, 1) === "#") { return href; // don't add to jumps on the current page, e.g. "Skip to main content" } var url = new URL(href); var apexDomain = new URL(location.href).hostname.split(".").slice(-2).join("."); if (url.hostname.indexOf(apexDomain) === -1) { return href; // don't add it to external links } url.searchParams.set("via", via); return url.toString(); } // keys correspond to "page_types" in editable_components.yml var PREFIXES = { article: "article", homepage: "homepage", "vertical front": "section", "rubric front": "rubric" }; var pageType; function setPageType(amplitudePageType) { pageType = PREFIXES[amplitudePageType]; } var DELIMITER = "_"; function concatVia(node, via) { var tag = node.dataset && node.dataset.via; if (tag) { via = (via.length ? tag + DELIMITER : tag) + via; } return via; } function addToClickedLinks() { document.documentElement.addEventListener("click", function (e) { var a; var via = ""; // detect link nodes and collect via directives to append to the href var node = e.target; // the element where this event originated may have been removed from the dom, e.g. in the case of the OIL CMP which disappears after you interact with it while (node && node !== e.currentTarget) { if (node.tagName === "A") { a = node; } via = concatVia(node, via); node = node.parentNode; } if (a && via) { if (pageType) { via = pageType + DELIMITER + via; } a.href = addViaToUrl(a.href, via); } }); } function addToSubmittedForms() { document.documentElement.addEventListener("submit", function (e) { var form = e.target; // collect via directives var via = ""; var node = e.target; while (node !== e.currentTarget) { via = concatVia(node, via); node = node.parentNode; } if (via) { if (pageType) { via = pageType + DELIMITER + via; } // dynamically create a hidden input for the form url var input = document.createElement("input"); input.type = "hidden"; input.name = "via"; input.value = via; form.appendChild(input); } }); } // start listening only once, when first injected addToClickedLinks(); addToSubmittedForms(); return { setPageType: setPageType, removeFromLocation: removeFromLocation }; }); }, {}]; window.modules["visibility.legacy"] =[function(require,module,exports){"use strict"; DS.service("$visibility",["$document"https://news.google.com/,"$window"https://news.google.com/,"_throttle"https://news.google.com/,"Eventify", function ($document, $window, _throttle, Eventify) { var list = [], Visible, VisibleEvent; /** * @param {number} a * @param {number} b * @returns {*} * @see http://jsperf.com/math-min-vs-if-condition-vs/8 */ function min(a, b) { return a < b ? a : b; } /** * @param {number} a * @param {number} b * @returns {*} * @see http://jsperf.com/math-min-vs-if-condition-vs/8 */ function max(a, b) { return a > b ? a : b;
}
/**
* Fast loop through watched elements
*/
function onScroll() {
list.forEach(updateVisibility);
}
/**
* updates seen property
* @param {Visble} item
* @param {{}} evt
* @fires Visible#shown
* @fires Visible#hidden
*/
function updateSeen(item, evt) {
var px = evt.visiblePx,
percent = evt.visiblePercent; // if some pixels are visible and we're greater/equal to threshold
if (px && percent >= item.shownThreshold && !item.seen) {
item.seen = true;
setTimeout (function () {
item.trigger("shown", new VisibleEvent("shown", evt));
}, 15); // if no pixels or percent is less than threshold
} else if ((!px || percent < item.hiddenThreshold) && item.seen) { item.seen = false; setTimeout(function () { item.trigger("hidden", new VisibleEvent("hidden", evt)); }, 15); } } /** * sets preload property * @param {Visible} item * @param {{}} evt * @param {Number} innerHeight * @fires Visible#preload */ function updatePreload(item, evt, innerHeight) { if (!item.preload && item.preloadThreshhold && shouldBePreloaded(evt.target, evt.rect, item.preloadThreshhold, innerHeight)) { item.preload = true; setTimeout(function () { item.trigger("preload", new VisibleEvent("preload", evt)); }, 15); } } /** * Trigger events * @param {Visible} item */ function updateVisibility(item) { var rect = item.el.getBoundingClientRect(), innerHeight = $window.innerHeight || $document.documentElement.clientHeight, px = getVerticallyVisiblePixels(rect, innerHeight), percent = px / (rect.height || innerHeight), evt = { target: item.el, rect: rect, visiblePx: px, visiblePercent: percent }; updateSeen(item, evt); updatePreload(item, evt, innerHeight); } /** * Return normalized viewport height * @return {number} */ function getViewportHeight() { return $window.innerHeight || $document.documentElement.clientHeight || $document.body.clientHeight; } /** * Return normalized viewport width * @return {number} */ function getViewportWidth() { return $window.innerWidth || $document.documentElement.clientWidth || $document.body.clientWidth; } /** * make sure an element isn't hidden by styles or etc * @param {Element} el * @return {Boolean} */ function isElementNotHidden(el) { return el && el.offsetParent !== null && !el.getAttribute("hidden") && getComputedStyle(el).display !== "none" && getComputedStyle(el).visibility !== "hidden"; } /** * Apparently the fastest way... * @param {Element} el * @returns {boolean} * @example if (!$visibility.isElementInViewport(el)) { ... } */ function isElementInViewport(el) { var rect = el.getBoundingClientRect(); return rect.top >= 0 && rect.left >= 0 && rect.bottom <= ($window.innerHeight || $document.documentElement.clientHeight) && rect.right <= ($window.innerWidth || $document.documentElement.clientWidth); } /** * @param {Element} el * @param {ClientRect} rect * @param {Number} preloadThreshhold * @param {Number} innerHeight * @return {Boolean} */ function shouldBePreloaded(el, rect, preloadThreshhold, innerHeight) { return rect.top <= innerHeight + preloadThreshhold && isElementNotHidden(el); } /** * Create a one-dimensional spacial hash of x * @param {number} x * @param {number} stepSize * @param {number} optimalK * @param {number} base * @return {number} */ function getLinearSpacialHash(x, stepSize, optimalK, base) { var index = Math.floor(x / (stepSize || 1)), remainder = x % stepSize, result = index.toString(base); if (optimalK > 1) {
result += getLinearSpacialHash(remainder, Math.floor(stepSize / base), optimalK – 1, base);
}
return result;
}
/**
* @param {ClientRect} rect
* @param {number} innerHeight
* @returns {number}
*/
function getVerticallyVisiblePixels(rect, innerHeight) {
return min(innerHeight, max(rect.bottom, 0)) – min(max(rect.top, 0), innerHeight);
}
/**
* Get offset of element relative to entire page
*
* @param {Element} el
* @returns {{left: number, top: number}}
* @see http://jsperf.com/offset-vs-getboundingclientrect/7
*/
function getPageOffset(el) {
var offsetLeft = el.offsetLeft,
offsetTop = el.offsetTop;
while (el = el.offsetParent) {
offsetLeft += el.offsetLeft;
offsetTop += el.offsetTop;
}
return {
left: offsetLeft,
top: offsetTop
};
}
/**
* Create a new Visible class to observe when elements enter and leave the viewport
*
* Call destroy function to stop listening (this is until we have better support for watching for Node Removal)
* @param {Element} el
* @param {{shownThreshold: number, hiddenThreshold: number}} [options] * @class
* @example this.visible = new $visibility.Visible(el);
*/
Visible = function Visible(el, options) {
options = options || {};
this.el = el;
this.seen = false;
this.preload = false;
this.preloadThreshhold = options && options.preloadThreshhold || 0;
this.shownThreshold = options && options.shownThreshold || 0;
this.hiddenThreshold = options && min(options.shownThreshold, options.hiddenThreshold) || 0;
list.push(this);
updateVisibility(this); // set immediately to visible or not
};
Visible.prototype = {
/**
* Stop triggering.
*/
destroy: function destroy() {
// remove from list
list.splice(list.indexOf(this), 1);
}
/**
* @name Visible#on
* @function
* @param {'shown'|'hidden'} e EventName
* @param {function} cb Callback
*/
/**
* @name Visible#trigger
* @function
* @param {'shown'|'hidden'} e
* @param {{}}
*/
};
Eventify.enable(Visible.prototype);
VisibleEvent = function VisibleEvent(type, options) {
var _this = this;
this.type = type;
Object.keys(options).forEach(function (key) {
_this[key] = options[key];
});
}; // listen for scroll events (throttled)
$document.addEventListener("scroll", _throttle(onScroll, 200)); // public
this.getPageOffset = getPageOffset;
this.getLinearSpacialHash = getLinearSpacialHash;
this.getVerticallyVisiblePixels = getVerticallyVisiblePixels;
this.getViewportHeight = getViewportHeight;
this.getViewportWidth = getViewportWidth;
this.isElementNotHidden = isElementNotHidden;
this.isElementInViewport = isElementInViewport;
this.Visible = Visible;
}]);
}, {}];
require=(function e(t,n,r){function s(o,u){if(!n[o]){if(!t[o]){var a=typeof require=="function"&&require;if(!u&&a)return a(o,!0);if(i)return i(o,!0);var f=new Error("Cannot find module '"+o+"'");throw f.code="MODULE_NOT_FOUND",f}var l=n[o]={exports:{}};t[o][0].call(l.exports,function(e){var n=t[o][1][e];return s(n?n:e)},l,l.exports,e,t,n,r)}return n[o].exports}var i=typeof require=="function"&&require;for(var o=0;o


Source link