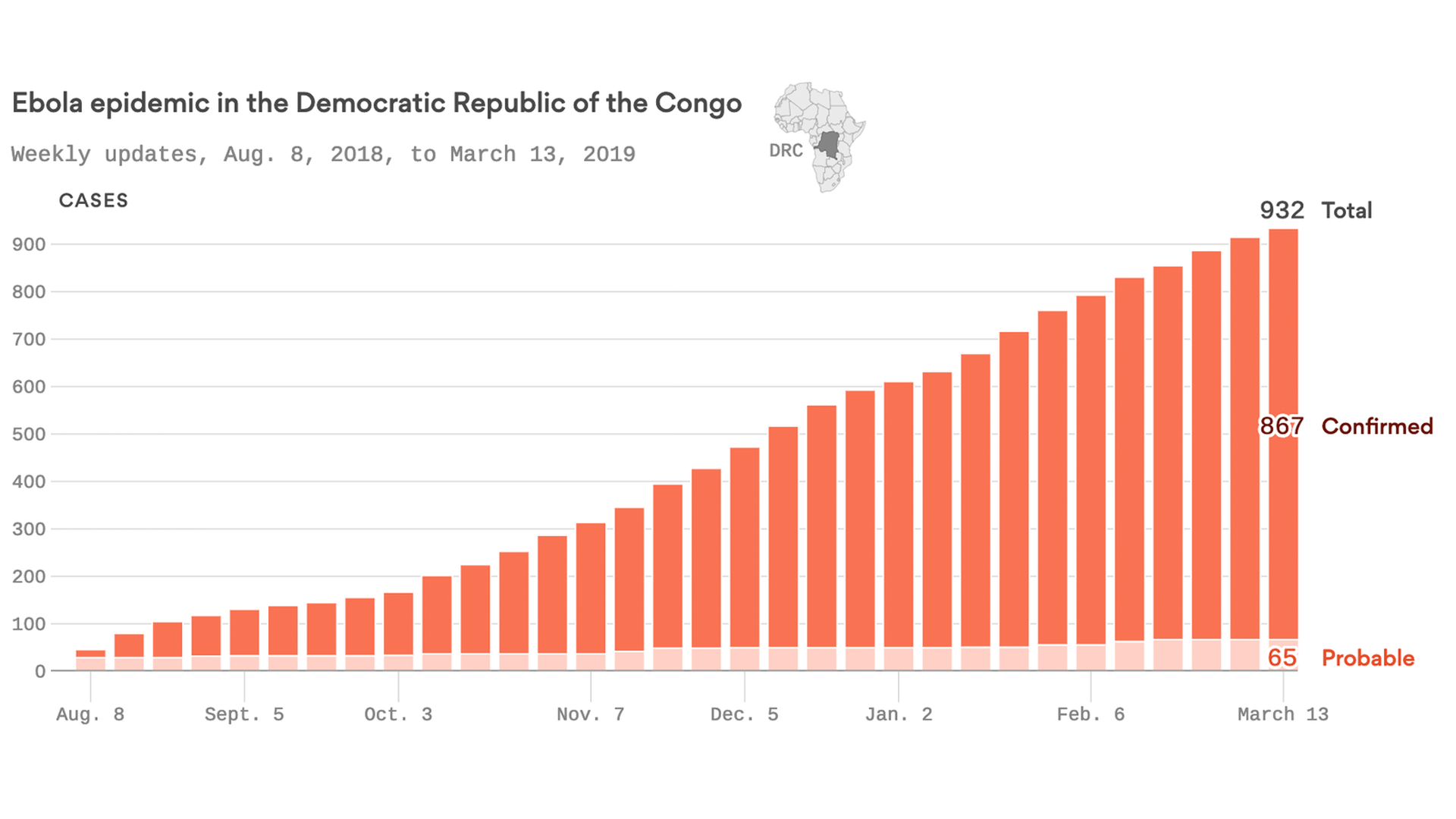 Details: The director general of OMS Tedros Adhanom Ghebreyesu, who has just returned from a trip to the Democratic Republic of the Congo together with CDC director Robert Redfield, emphasized that despite the epidemic continues to flare up in the Congo, has not spread to any other country.
He also said that the number of new cases per week has decreased since January.
"Despite the extremely difficult situation, the epidemic was contained in 11 of the 28 communities that had cases," said Tedros. "You can't say it's failing when the epidemic is contracting."
Tedros warned that the epidemic could worsen if the security situation worsens.
Background: The medical teams fighting to extinguish this outbreak have been fighting violent attacks by rebel groups and communities with a high level of distrust of them, the last Thursday.
Last week, MSF called for a new approach to gaining the trust of the local population. One of the major concerns of MSF is that a high percentage of new deaths have been community cases, unknown to the authorities in advance. Such cases can help spread the virus further.
Johns Hopkins' public health expert, Jennifer Nuzzo, says she continues to have doubts about the reliability of case statistics, due to interruptions due to security incidents. "I only worry about missing cases," he tells Axios.
Go deeper: Complete coverage of the Ebola outbreak of Axios
Source link