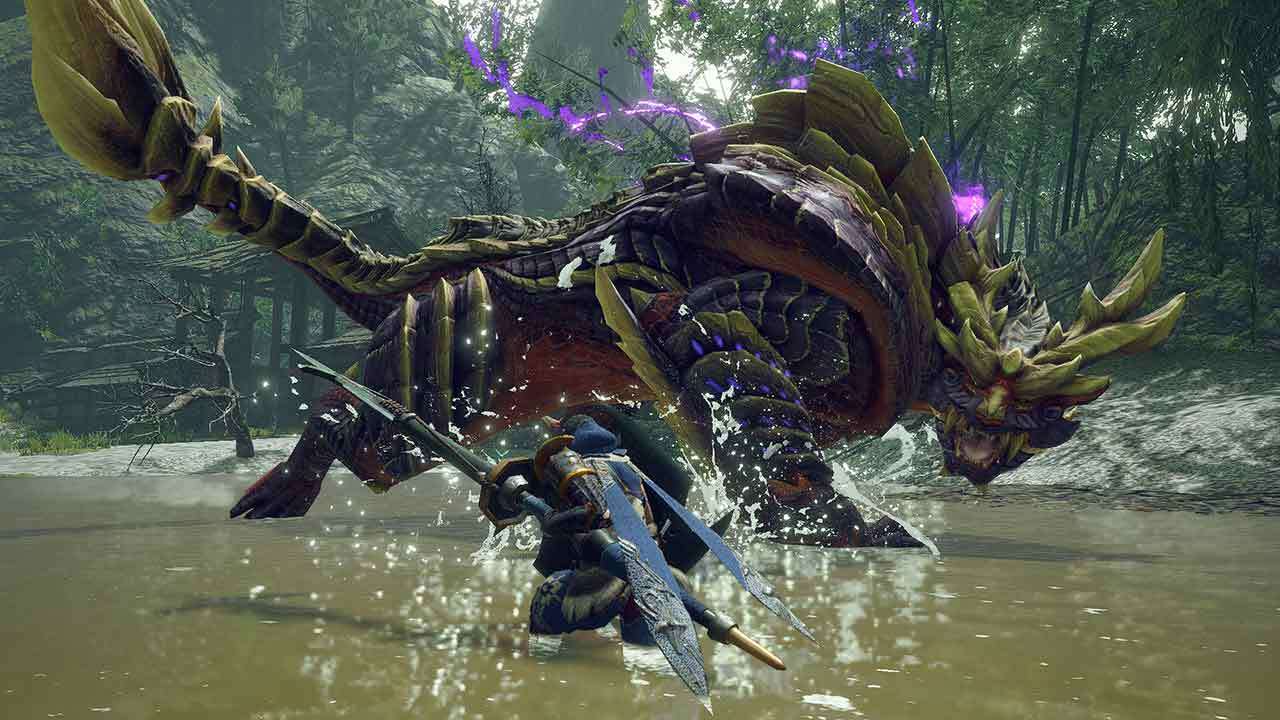 when Monster Hunter Rise was revealed last month, questions were raised about the Switch hardware it was running on.
After all, there have been rumors of a new and more powerful Switch 4K coming next year, and Monster Hunter Rise will be released alongside a number of other high-profile releases in early March.
In an interview with Eurogamer's Martin Robinson, Monster Hunter series producer Ryōzō Tsujimoto said he couldn't talk about Nintendo's plans in the future regarding new hardware, but was able to confirm that Monster Hunter Rise was running. on standard Switch hardware.
FOR EXAMPLE: And it was also incredible. I was a little amazed that you worked on the Switch ̵

1; was what we saw at TGS running on a vanilla Switch?
Ryōzō Tsujimoto: Everything worked on the Switch, everything you saw at TGS.
FOR EXAMPLE: I know you won't be able to talk about Nintendo's plans at all, but I find it interesting that there are a lot of high-profile titles coming out next March and speculation about a new Switch. If – in theory – there was a new Switch, would you be in an ideal position to take advantage of it?
Ryōzō Tsujimoto: Well we obviously have no idea what the plans would be in that direction, but even at the moment you actually have two different Switch hardware that you are targeting – you have the original Switch that has docking mode, so this is something we already have. kept in mind to ensure that the game does not make undue assumptions about the player's proprietary hardware. As for these sorts of plans from Nintendo, we absolutely can't talk to them. We are trying to make the game work as well as possible on whatever Switch you have
Tsujimoto also said the game has been in development for about "four years" in total, reiterating that it was built on standard Switch hardware from the ground up. The director of Generations of Monster Hunter had a break before starting work on the new portable title for Switch.
Is Monster Hunter Rise a game you might see being released alongside the new Switch hardware? Share your thoughts below.