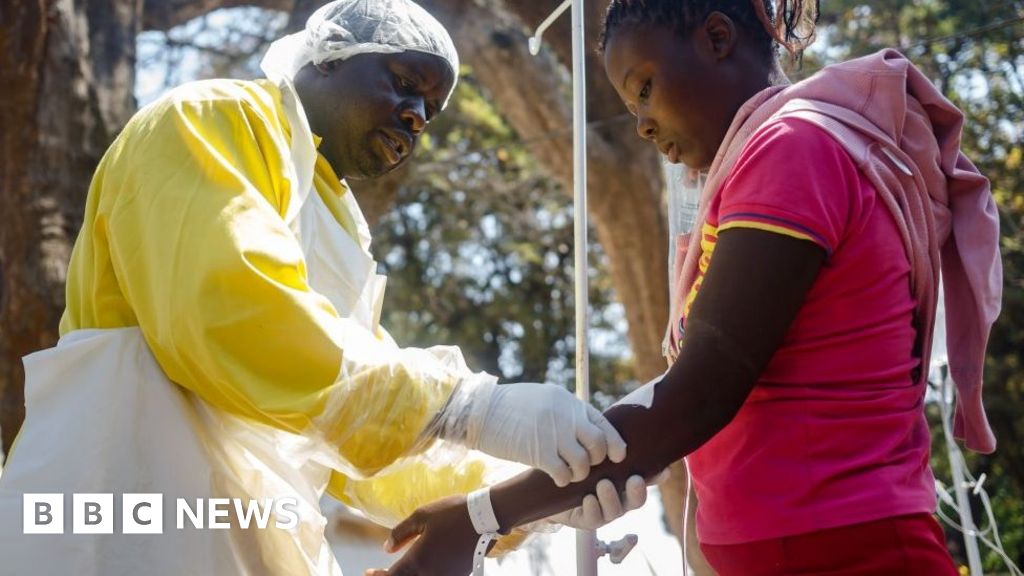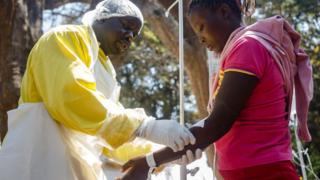 Zimbabwe launched a crowdfunding campaign to tackle a cholera epidemic that has so far killed 25 people, mostly in the capital, Harare.
The new finance minister Mthuli Ncube sent an appeal on Twitter, sharing a mobile payment account number.
An emergency was declared and public meetings banned in Harare to prevent the spread of infection.
Some citizens of Zimbabwe have criticized the fundraising plan on Twitter, indicating the alleged abuse of state taxes.
In 2008, a cholera epidemic killed about 4,000 people and at least 100,000 people fell ill .
This was a key factor in persuading President Robert Mugabe to agree a government to share power with the opposition, as the government did not have the money to deal with the epidemic.
on 6 September, after the water wells had been contaminated by the waste water from Harare.
Tests have detected the presence of cholera and typhus-causing bacteria that have infected more than 3,000 people so far, health minister Obadiah Moyo told journalists on Thursday.
According to the report on the situation of the World Health Organization (WHO), patients did not respond to first-line antibiotics.
"Relevant drugs should be purchased urgently as soon as patterns of resistance are established"
The WHO also stated that the disease has spread to five of the country's 10 provinces.
Guaranteed Healthcare Commitment
The cholera epidemic can be traced back to the Harare city council struggle to replenish some suburbs for over a decade, forcing residents to rely on water from open wells and community wells, according to Reuters news agency.
Health officials advise people to wash their hands regularly, drink only safe water, wash food, cook it carefully, and avoid shaking hands.
The government-controlled Herald reports that the crowdfunding campaign has already received some supporters.
Includes the telecommunications giant Econet Wireless, which contributed $ 10 million (£ 7 million) and the Zimbabwean Red Cross Society $ 250,000 (£ 190,000).
However, Ncube's plan was condemned on social media:
The lawyer Fadzayi Mahere wanted to remind the newly elected President Emmerson Mnangagwa of his election promise:
This user saw the campaign as another "maneuver" of the political class :
While the user tweeted Bruce Zvandasara said it was more useful than the request of the opposition to finance the legal challenge to the July election victory of Mr. Mnangagwa:
This Twitter user wondered why the Government had the money to rent an aircraft It is private to bring former first lady Grace Mugabe from Singapore when her mother's ed, but has no funds to cope with a public health emergency: